4 Primary Independent Workforce Trends in 2016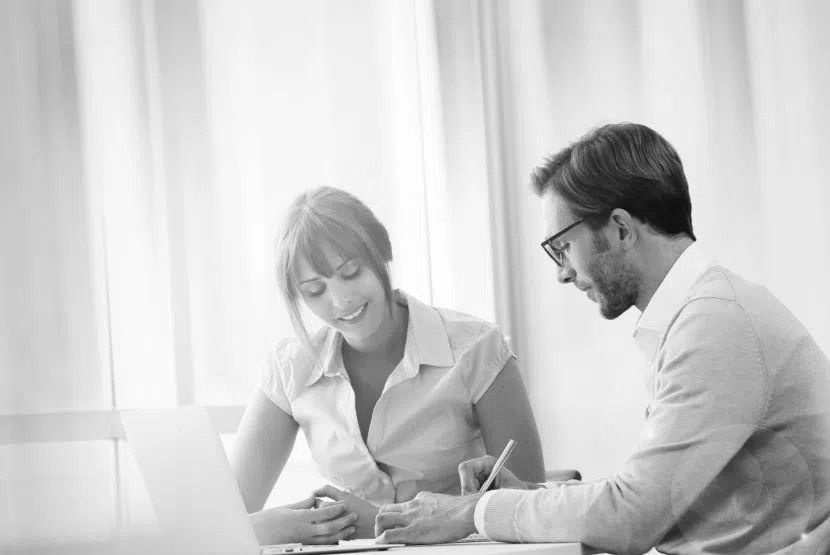 From tools and technology to generational change and the remote worker revolution, there's a lot to watch out for in 2016.
1. Obamacare and the Independent Workforce
This year, penalties will go into full effect for those not compliant with Affordable Care Act regulations: individuals without health insurance will be fined $695 (up from just $95 in 2014). Furthermore, 95% of companies with 100+ employees will need to insured, while companies with 50 to 99 employees must ensure all full-time employees.
Not only does accountability have its price, but many insurance companies are also raising their rates, including Blue Cross of North Carolina. They raised premiums by a staggering 35%! Employers can expect a 4.5% increase in healthcare costs, according to US News.
As a direct result, companies need to invest wisely in their workforce, and we may soon see a shift where fulltime hires are the exception, not the norm, particularly in smaller workplaces.
Pending political changes may further impact the finances/operations of a company when it comes to health insurance and how much they're "on the hook."
2. Direct Sourcing: Redefining Contingent Workforce Management in the Gig Economy
As the Gig Economy continues to grow, companies strongly desire to have direct access to the contractor talent, as opposed to the tradition of going through an established supply chain.
In this new year, how far are we from establishing a direct, or "self-serve" hiring process for independent contractors? Managed Service Providers (MSP) and Vendor Management Systems (VMS) continue to grow and mature, but it would be worthwhile to keep an eye out for new technologies in the space that can disrupt this component of American business. VMS approaches gained success because they provided tools that buyers and hiring managers did not have before, but new disruptive technologies may emerge that help companies acquire contractor talent more efficiently, and at lower costs.
More often than not, independent talent, for the most part, has been able to stay outside of the normal investment of MSP/VMS suite, primarily because they already have established relationships with the people who use their skills: networking OVER direct buying, creating a new need for a procurement sourcing process.
Such alternatives are in the works, including our own MBO's marketplace, that take agencies out of the picture, and utilize the networking prowess of companies and independent contractors alike to compliantly engage and re-engage proven independent talent across organizations.
3. Misclassification is Still a Primary Concern
More and more clients are now focusing a heavy portion of their time and attention towards mitigating risk and ensuring compliance, and rightfully so.
In 2014, the federal government spent $10.2 million to fund worker misclassification detection and enforcement activities in 19 states. In 2015, the Presidential fiscal budget allocated nearly $14.2 million to combat misclassification, including an additional $10 million from grants to States and $4 million for personnel specifically assigned to investigate misclassification. The White House budget for 2016 has a specific line item dedicated to "increase certainty with respect to worker classification."
4. The Independent Workforce Spans 5 Generations
For the first time ever, the American workforce employs five generations of talent, working side by side. We are on the cusp of dramatic shifts in generational leadership as Baby Boomers age out of the workforce and Millennials and Gen X take over. Baby Boomers will continue their retirement trend, with 3.6 million of them slated to file this year. The formally initiated Millennial workforce is slated to step up, with 25% of them anticipated to assume management roles.
Also, allow us to formally welcome Generation Z to the working world. Born between 1994 and 2010, Generation Z is seen as more entrepreneurial, but flexible and realistic in their careers/purchasing decisions – that can easily be attributed to growing up in the recession, and the heavy amount of pressure they're already feeling from their student loans. Still, Gen Z is anticipated to favor a strong work-life balance over salary. How does one manage or work with Generation Z? We'll find out this year!
Back to the Boomers for a moment: changes in the retirement structure, including pension plans being replaced with 401(k)s, have led many Baby Boomers to realize that they have not saved enough for traditional retirement. This is a welcome opportunity for those Boomers looking to try independent consulting, and a positive for employers who can seek out defined engagements with experienced professionals.
In 2016, the American enterprise will need to stay on its toes to maintain its competitive edge, particular when it comes to the people, places, and technology that determine how they create the needed demand from potential clients (and independent contractors) to acquire the right investors and talent, as well as continue their success.
Subscribe to our
blog
Get a weekly email of our latest posts sent straight to your inbox
Learn

more

about the MBO Platform
FOR INDEPENDENT
PROFESSIONALS
your independent business with MBO
Engage, scale, and optimize
your independent workforce