What Matters Most to Independent Talent?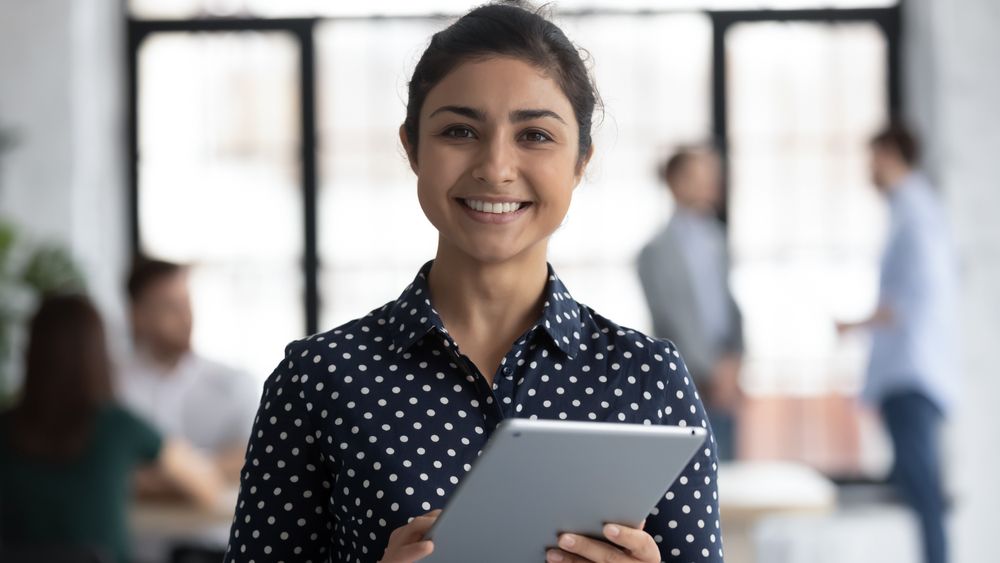 Key Points
By understanding the behaviors and values of independents, enterprises become more attractive to top talent.
Choice is a big factor in choosing to work independently and, as such, 68% of independent professionals say they value the ability to control their schedule.
Independents prioritize working with clients who offer fair and quick payment terms, efficient onboarding, and clear communication.
The independent professionals are highly skilled experts who can fill project roles on-demand. These individuals tend to work on medium-to long-term projects in a specific field of expertise.
By understanding the behaviors and values of independents, enterprises become more attractive to top talent and are better able to retain the workers they want for future opportunities.
Independents hold their work to a high standard and expect the clients they work with to show the same commitment and respect. They prioritize working with clients who offer fair and quick payment terms, efficient onboarding, and clear communication.
Below, we review five factors that matter most to independent professionals and how your business can structure policies, procedures, and engagement practices to align with those needs.
1. Maintaining Control Over Their Work
People choose to work independently because of the freedom an independent career offers. Rather than going into an office each day and working on tasks or projects assigned by a manager, independents are in charge of their own work from start to finish. They get to pick the clients they work with and decide how, when, and where they complete the work outlined in their contract.
It's therefore no surprise that 68% of independent professionals say they value the ability to control their schedule. Legally, independent contractors are free to choose how, where, and when they work. in fact, degree of control is one of the most important parts of the contractor-client relationship. It is important that managers avoid treating independent contractors like employees to remain compliant and avoid misclassification risks.
Organizations that respect these choices and give independents the freedom and flexibility to control their schedules tend to be more attractive places to work than those that don't.
Learn more: Worker Misclassification Tips to Set Your Enterprise Up for Success
2. Pursuing a Better Work/Life Balance
Similar to the benefits of work control and choice, many people pursue self-employment with the hope that it will give them better work/life balance. What does this mean for the enterprises that engage independent workers? Respecting set work hours and personal boundaries, prioritizing communication, and listening to and acting on feedback are small factors that will go far in creating a positive environment for independents—especially those who work remotely.
Just like any worker, independent contractors want to feel included and respected by their coworkers. They want to build strong, lasting relationships with managers and develop connections for future work opportunities. That's why client responsiveness is important to 84% of independents. Talking through project goals, details, and objectives before starting work is important. Then, maintaining consistent communication, providing honest feedback in a timely manner, and showcasing successful project milestones will go far in building a relationship based on appreciation and respect.
Up next: Managing Remote Teams: How to Work Effectively with Remote Consultants
3. The Ability to Create a Career Out of a Passion or Interest
Independent professionals often build their businesses out of a particular passion or interest. They have invested a lot of time and effort into building their business and although they enjoy the freedom a self-employed career provides, the last thing they want is to be treated like part-time help. By treating independents like an integral part of the team and letting them know how their strategic contributions are valued, enterprise managers can boost satisfaction.
Talent pools can be a great way to nurture and maintain a group of independents. A talent pool is a group of independent professionals who have been vetted, have proven their skills, and work well within a company. These individuals are highly valuable to enterprise because they can be quickly deployed when needed. From the independent contractor's standpoint, being part of aa talent pool can be a great way to network, attend custom events, and communicate quickly and directly with managers bout potential projects.
Check out: Build Engaged Talent Communities to Succeed in the Future of Work
4. Opportunities to Learn and Build Skills
Yes, independent professionals bring their expertise to your company, but it is also important that they update their skills along the way. Eighty-nine percent of independents say learning new skills is either very important or important to their careers. While many independents pursue professional development on their own, they also look for opportunities to learn and grow when working with clients.
Encouraging independents to take on work that will help them grow professionally and push the boundaries of their project assignments is a great way to build relationships and help them pursue their professional goals. Giving independents opportunities to networking and connect with each other is another attractive perk you can offer. Independents are increasingly teaming up with one another to take on bigger projects or offer clients a package of skills. A space or platform where they can network with others offers the chance to grow their business and expand their skillset.
Check out: Project Collaboration: How to Build a Team of Consultants
5. Simplified Policies and Procedures
If the best independent talent can't wait to work with your company, it doesn't mean much if they have to then cross difficult hurdles to actually get started on a project. Complex policies and procedures can be a big turnoff for independents when picking their clients.
A simplified onboarding process is a good place to start. Onboarding should include clear information about what is required to engage with your company, easy-to-follow links to self-assessment surveys, information about roles and responsibilities, and automated payment options. Software can be helpful for ongoing projects as well, helping managers handle approvals reporting, invoicing, and analytics in a clear and simple system.
The mechanics of compensation is another factor that independents may consider when deciding whether or not to return to an organization. Today, transferring funds and receiving casual payments is easier than ever and independents are increasingly expecting this ease to extend to work payments as well. Quick payment terms are valued as well as bill rates in line with market standards.
Try this: 7 Ways to Onboard Contractors Easier and Faster

Subscribe to our
blog
Get a weekly email of our latest posts sent straight to your inbox
Learn

more

about the MBO Platform
FOR INDEPENDENT
PROFESSIONALS
your independent business with MBO
Engage, scale, and optimize
your independent workforce