7 Ways to Onboard Contractors Easier and Faster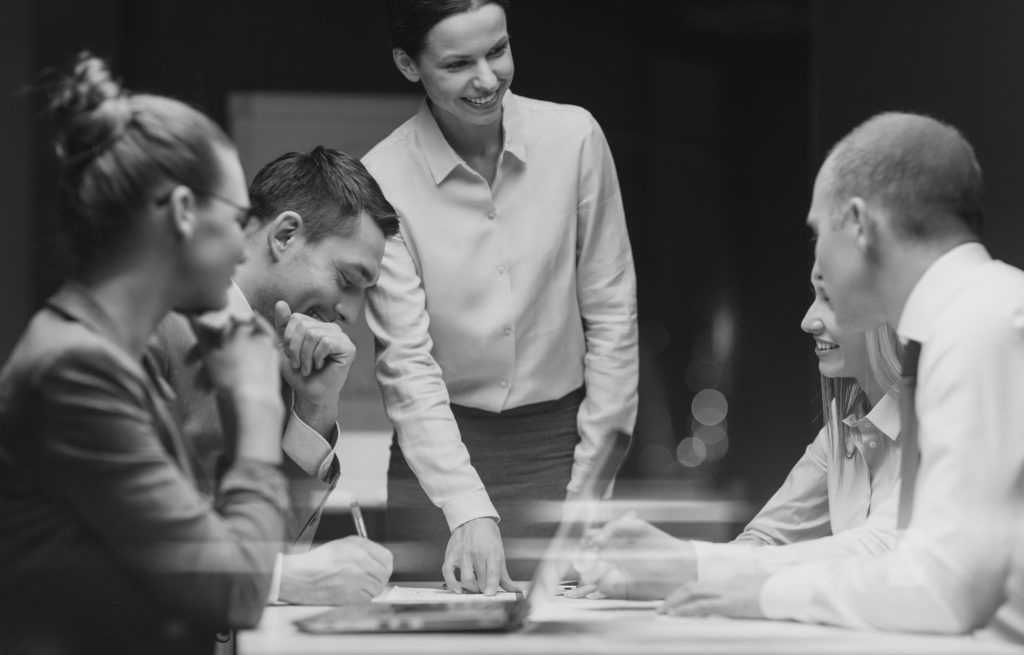 The onboarding process can often make or break the experience of working with your company. Independent workers want to get to work quickly, and often that's what you want too. A strong onboarding program can help create a good first impression and lasting relationship with your independent talent. Here are seven tips for creating a positive experience for contractors while getting projects up and running quickly.
1. Find the Right Pool of Talent
Narrowing down your pool of talent is the first half of the battle. More people than ever before are working independently, but that's not necessarily helpful to you unless you know where to look to find the talent you want.
Many companies today use marketplace platforms as part of their recruiting strategy. These platforms allow you to connect directly with independent online, eliminating the need for a third party like a consulting company or staffing firm. Talent fills out a profile, and then they can apply to or be matched with positions at your company that fit their skill set. You can then evaluate candidates and engage the right person for the job.
Using a marketplace to find talent is a great first step in the onboarding process, because it shows independent talent that you know what you're doing. Many highly-skilled independents use marketplaces to find work and connect with top companies. And, marketplaces can help you reduce onboarding time, sourcing costs, and compliance risk.
2. Automate as Much as Possible
No one likes paperwork, so do your best to avoid it if you can. So much of the onboarding process today can be automated, so take advantage of software and tools that have those capabilities. Payment, engagement documentation, and background checks can often be done online through self-service portal. This means talent cna get these important tasks checked off quickly and managers on your end can review this information easily, as soon as it is done.
3. Follow Compliance Rules
If you've engaged independent contractors before, you're aware of the many nuances, complexities, and regulations surrounding legal classification. Each contractor you work with will have a different level of self-employability, as well as individual needs and requirements. With the right onboarding process, you can help a contractor become qualified or answer any documentation questions that arise.
Check out: 3 Best Practices for Independent Contractor Engagement
4. Review Insurance Requirements
Check with your company's legal advisor about what insurance requirements independent contractors should have. Level and type of insurance will vary depending on the type of work the contractors are doing, but at minimum it is very common for companies to require general liability insurance.
5. Have a Written Contract
If you're going to take more time on one part of the onboarding process, it might be on the contract. Working with your independent talent to agree on a written contract is an important step in the process. It helps you establish a good working relationship and detail the work you want done.
Use a contract to define project details and prevent scope creep. Discuss specific deliverables, what the final product will entail, and a timeline. Be sure to include a bill rate, payment terms, and how invoicing will work. You will also want to consider adding termination conditions, ownership of intellectual property, and how to handle confidential information if applicable.
Check out: 3 Reasons to Use a Written Contract for Consultants
6. Provide Access to Who and What they Need
Typically, independent contractors will provide everything needed to complete a project on their end (laptop, phone, etc.), but there's often more to it than that. Before starting work, make sure contractors know who they need to be in touch with and provide access to any information they might need. The last thing you want is to start work and then have a project get delayed because of access issues on your end.
Consider who the main point of contact will be on the project and the best way to get in touch with that person. Is there anyone else the contractor needs to be introduced to or made aware of for the project? What sort of files do they need to access and have they been granted access? Doing a technology test run or virtual introduction to other team members before starting work can be very helpful.
7. Establish Rules for Communication
Good communication throughout the entire onboarding process is extremely important. More than 84% of independents say that responsiveness and a company's ability to listen to and act on feedback are important.
Before starting work, talk to contractors about how you will communicate throughout the project. Perhaps it is a weekly phone call or Zoom chat. How often do you expect them to provide you with project updates and how? If you need to share files on a regular basis, what sort of software do you both agree on using? If the contractor needs to reach you, what hours can they expect you to be available and vice versa? Answering these questions upfront and deciding on the tools you will use to communicate will help set your project up for success.
Subscribe to our
blog
Get a weekly email of our latest posts sent straight to your inbox
Learn

more

about the MBO Platform
FOR INDEPENDENT
PROFESSIONALS
your independent business with MBO
Engage, scale, and optimize
your independent workforce