3 Trends Changing the Way We Work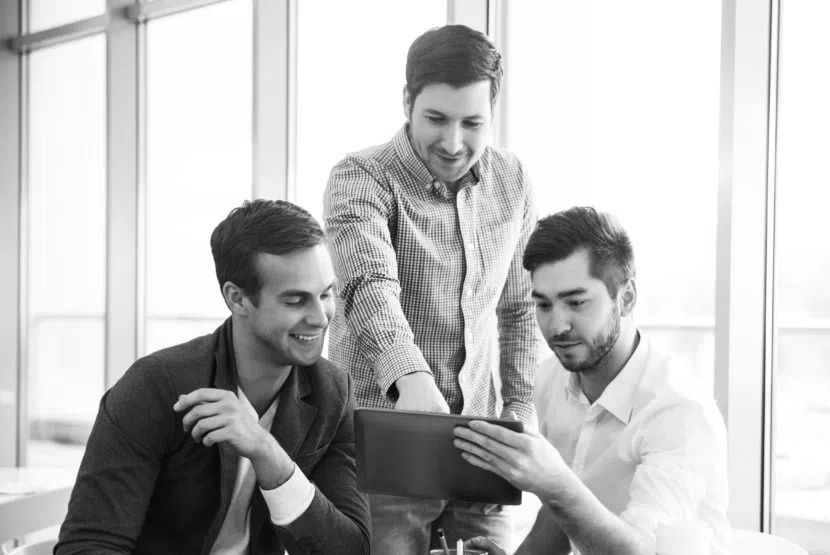 Today's work environment is an evolving landscape. The convergence of emerging technologies, changing worker preferences, and a strong economy and tight job market make it harder for companies to find workers with the skills they need. Many large organizations 67% report having difficulty finding talent for their workforce.
This skills shortage gives many workers the upper hand—specifically independent professionals, a highly-educated and credentialed segment of the workforce. All the while, the growth of independent workers continues to rise, as it is predicted that by 2024, the total number of independent workers in America will rise to 47.2 million. Of this growing group, high earners are in particular demand to enterprises: about 20% of full-time independents earn more than $100,000. This group of in-demand professionals provide the skill sets, organizational agility, and knowledgeable expertise that organizations need to stay ahead.
Independent professionals already contribute roughly $1.28 trillion annually to U.S. GDP, and as alternative work arrangements become more common, this population will account for an even larger portion of economic activity. Below, we explore three important trends disrupting the way we work.
1. The Employer-Worker Relationship is Being Redefined
Work is increasingly being completed on a project-by-project basis, facilitated by independent professional talent who fulfill a set of objectives outlined by a contract. This shift in the way we work is replacing the traditional employer-employee relationship with a more diverse workforce ecosystem of independent talent and their clients.
Today, the more than 41 million independents—contractors, consultants, freelancers, side-giggers and more—make up the independent workforce, which spans all demographics, age ranges, skills, and industries. This shift allows enterprises to become more agile, because they can quickly deploy talented workers when and where they are needed. In fact, 64% of organizations say the external workforce is important in increasing organizational agility.
However, enterprise initiatives around this portion of the workforce sits at the beginning of the adoption bell curve and there is still a long way to go. "Taking advantage of the emerging workforce ecosystem's benefits brings a variety of new challenges, and our research shows that most companies are not fully ready," writes Deloitte. Deloitte's research finds that only 16% of organizations have an established set of policies and practices to manage a variety of worker types. In general, most non-traditional workers are managed tactically without consistent strategies in place. To stay ahead, organizations must incorporate this segment of the workforce into its overall talent strategy, and put programs in place to compliantly engage and manage independent talent.
2. Technology is Changing The Way We Work
Skilled talent can be an organization's greatest asset in an increasingly fast-paced world of innovation, and access to top independent talent is already becoming the new basis of competition. Organizations that can easily attract, engage, and manage top talent and facilitate a smooth matchmaking process between organizational projects and workers will emerge as frontrunners. As enterprises seek better ways to compete for independent talent, technology is evolving to simplify sourcing, engagement, and management of this pool of workers—while disrupting the legacy supply chain that was built for temp labor.
Our research finds that independents are increasingly relying on online marketplaces to find work, and enterprise preference for a central platform for finding, engaging, and managing independent professionals to rise. These technology-based solutions are an important tool for enterprises looking to successfully source and engage independent professionals. Direct sourcing enables a frictionless, direct relationship between provider and buyer—enterprise managers and independent talent. With direct sourcing, managers can source talent internally, rather than relying on a third-party gatekeeper or intermediary such as a consulting or staffing company to fill talent needs, reducing time-to-fill and avoiding costly staffing markups.
3. The Preferences of Workers are Shifting
In addition to evolving technology and a change in the way we work, we are seeing a shift in worker preferences. The needs and wants of independent contractors are very different than those of traditional employees, who are typically paid on a W-2 payroll. Independents desire payment terms that align with market standards, a client that values their work, and flexibility to work the way they want. They also have very different needs and preferences among themselves. For example, women who work independently tend to value time flexibility and project variety more than men, and independent millennials are more likely than other generations to use online marketplaces and social media to find work.
In today's candidate-driven market, independent professionals can choose the companies they work with. More than 80% of independents report having a choice in picking their clients—simply put, they turn down more opportunities than they accept. In order to attract, engage, and manage top talent, forward-thinking enterprises must be able to provide a thoughtful structure that caters to the needs and expectations of independent talent.
Enterprises need a strategy for engaging and re-engaging this talent pool in order to capitalize on the many benefits independent professionals provide. With a mindset and corresponding program that prioritizes independent talent-friendly policies, businesses can realize a competitive advantage with access to specialized expertise—that isn't part of their full-time workforce—greater speed to market, and the ability to operate at full capacity.
To learn more about why leading brands choose MBO Partners to grow their workforce management capabilities and build strong relationships with independent professionals that accelerate business success, contact us today.
Subscribe to our
blog
Get a weekly email of our latest posts sent straight to your inbox
Learn

more

about the MBO Platform
FOR INDEPENDENT
PROFESSIONALS
your independent business with MBO
Engage, scale, and optimize
your independent workforce