What do Independent Workers Want in a Client Relationship?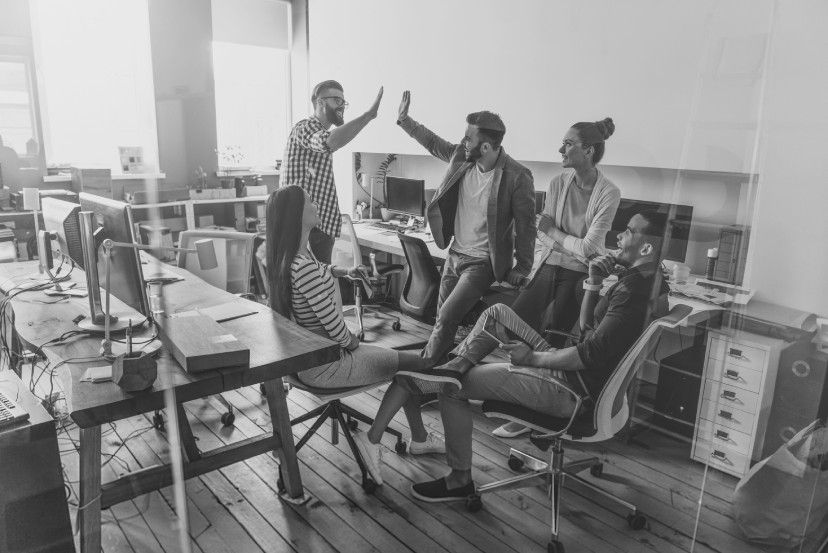 The nature and culture of independent work is growing more complex and sophisticated. Today, millions of Americans work outside of traditional employment as independent contractors and consultants, entrepreneurs, and freelancers who provide services to all different industries on a regular basis.
Companies are increasingly relying on a particular sub-sector of the independent workforce—a growing group of highly-skilled independent professionals—as a key element in executing strategies and serving clients. MBO Partners' Client of Choice research explores the key motivations and drivers of these independent professionals.
Read the latest Client of Choice Report
As companies adjust their workforce strategy to include independent professional talent, they must also structure their policies, procedures, and engagement practices in order to be successful in attracting, engaging, and retaining this pool of talent. Independents increasingly have a choice in choosing the clients they work with—over half say they have a lot of choice in picking their clients. These decisions are largely based on the opportunities, processes, environment, and sense of community clients provide.
Below, we take a quick look at five things independent professionals value most in a client relationship and how enterprises can incorporate these values to attract and retain top talent.
1. Being Treated as Part of the Team
The vast majority of independent professionals say being treated as part of the team is a very important or important factor in deciding whom they work with. Just like traditional employees want a meaningful work environment where they are respected, trusted, and engaged by their coworkers, so do independents.
2. Valuing Their Work
Independent professionals are committed, self-motivated workers who have chosen to follow the path of self-employment for the many benefits it provides: better control over their schedule, greater work/life flexibility, and the potential to earn more money. Their work is knowledge-based and they are truly experts in their industry—their skills are often difficult to source through traditional labor markets. As such, independents place a high value the work they complete and seek to work with clients who explicitly value their work and provide honest, respectful feedback.
3. Working in a Positive Environment
Independent professionals seek out a work environment where they will thrive. Three values they hold as very important are: the ability to control their work, the ability to control their schedule, and the ability to work on tasks they enjoy doing. Companies that understand these values and give independents the freedom and flexibility to work how they want will be much more successful in attracting and retaining top talent.
4. Opportunities to Build New Skills
Independent professionals are skilled experts in their field, but in order to stay on top of their game and remain valuable to clients, it's important for them to continually update their abilities and add new skills to their repertoire. In fact, 88% of independents say learning new skills is either very important or important to their careers. It is not uncommon, therefore, for independents to seek out work assignments that will help them grow professionally.
5. Fair and Quick Compensation
Being paid quickly and fairly is an important factor in client choice for independent professionals. Because independents must accept and bargain for the wages they receive, it is critical for them to feel that they are being reasonably compensated (in line with market standards), and paid in a timely manner.
Independent professionals represent unique segment of the workforce, and, as such, they have unique desires and needs when it comes to how they are treated, regarded, and compensated. In order for companies to attract and engage top independent talent, they must first understand both how and why independent professionals choose their clients.
For more insight into becoming a Client of Choice, download our latest research: Client of Choice
Subscribe to our
blog
Get a weekly email of our latest posts sent straight to your inbox
Learn

more

about the MBO Platform
FOR INDEPENDENT
PROFESSIONALS
your independent business with MBO
Engage, scale, and optimize
your independent workforce