6 Benefits of Workforce Optimization for Companies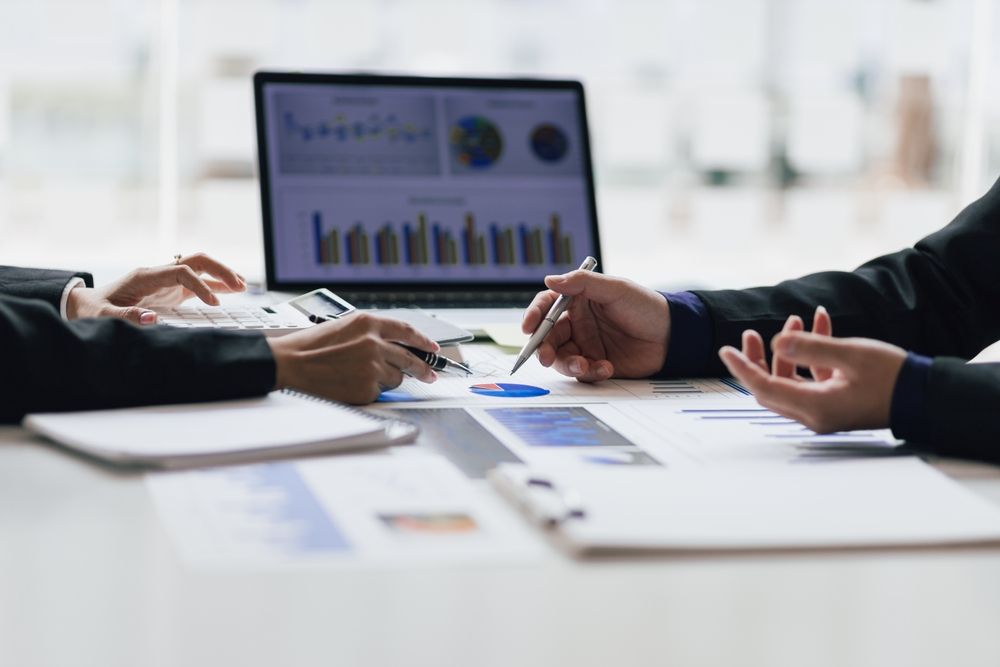 Key Points
Businesses that embrace workforce optimization by aligning their workforce with a strategic mix of full-time, independent, and offshore talent are increasingly competitive and agile.
By engaging talent on an as-needed basis, organizations can realize increased output and satisfaction.
A blended workforce gives companies the ability to scale work up and down depending on market needs.
Workforce optimization allows companies to access the talent they need in an agile, cost-efficient way so they can succeed in the future of work.
Finding the talent you need to effectively run your business is no easy feat. As the modern workforce environment increasingly trends towards engaging independent talent, enterprises must adjust the way they operate. Businesses that embrace this change by aligning their workforce with a strategic mix of full-time, independent, and offshore talent are increasingly competitive and agile.
Here are six workforce optimization benefits:
Access to top talent

Efficient, happier workforce

Increased agility

Operating leverage

Cost savings

Compliant independent contractor engagements
1. Access Top Talent with In-Demand Skills
By shifting focus from hiring an employee for a specific job to engaging independent talent for a defined project, organizations can re-think the type of talent they hire. For example, independent contractors are often more cost effective than hiring an employee who may require a costly benefits package and the prospect of continued employment even after a particular project is complete.
Independent contractors are experts in their industry and have built a career around their skills. Independent professionals are workers whose talent is highly sought after and offer companies expertise in highly competitive areas including IT, marketing, engineering, and consulting.
Learn more: 16 Benefits of Hiring Independent Contractors vs Employees
2.
Build a More Efficient, Happier Workforce
With the ability to engage talent on an as-needed basis, organizations can realize increased output and higher satisfaction and productivity levels among independent talent. As competition for skilled talent increases, the more organizations can do to prioritize talent well-being, the better.
A streamlined work experience, clear onboarding process, and quick and fair compensation go far in creating an attractive workplace and keeping independent talent happy and productive. These practices also help to position your company as a top choice in client partnership. This is another important factor to keep in mind for the future—keep top talent coming back by positioning your company as a place that meets contingent workers on their own terms.
Dig deeper: Attract and Retain Top Talent by Becoming a Client of Choice
3.
Increase Your Company's Agility
A blended workforce also provides the ability to scale work up and down depending on market needs. This approach allows businesses to more easily meet budget constraints, quickly react to project demands, and remain open to innovation.
Thanks to evolving technology, finding independent talent to meet evolving needs has never been easier. Marketplaces like MBO's provide on-demand, direct access to independent professionals who are highly skilled in their area of expertise, be it coding, marketing, or website design. Marketplaces are used to quickly and strategically fill project needs based on required skills. Independent contractors can create a profile and search for available projects, and managers can also search for talent with the experience they are looking for.
Check out: On-Demand Access to Top Independent Talent
4. Increased Operating Leverage
Rather than relying on a third-party intermediary such as a consulting firm or staffing company to fill talent needs, enterprises are increasingly implementing a direct sourcing strategy—allowing managers to source talent internally.
Moving recruiter functions in-house allows companies to avoid costly third-party markups. Furthermore, an internal recruiter who understands where and how to find independent talent can proactively stock a company's talent pool, allowing for on-demand deployment for current and upcoming projects.
Building a talent pool gives managers the ability to proactively source and manage groups of qualified independent talent. Contractors can be grouped by skill, location, and role. This makes it easy to quickly deploy talent for upcoming projects.
Try this: 6 Ways to Build a Virtual Talent Pool
5. Cost Savings in Many Forms
There are many cost savings opportunities that accompany workforce optimization. Three key benefits include flexibility in talent acquisition, which can lower payroll costs and time-consuming recruiting activities, the ability to move recruiter functions in-house, which can reduce third-party recruiting costs, and reduced compliance risk, which can help reduce the costly lawsuits, fines, and penalties associated with worker misclassification.
Other cost savings can take the form of combined workforce expertise. When independent professionals work together in teams, or are engaged to work as a team, they can take on larger projects. A team of independents is aa great way to approach a problem from different perspectives and contribute a variety of skills.
Up next: 8 Ways Direct Sourcing Reduces Staffing Costs
6.
Help Ensure More Compliant Engagements
Whenever a company engages an independent contractor, it is important to make sure they are properly vetted. Workforce optimization goes together with the latest technology, which increases transparency into independent workers, minimizing the risks and costs embedded in legacy practices such as managers using their own networks to find talent, or payrolling all independent contractors regardless of their background.
Organizations such as MBO Partners provide a trusted methodology for evaluating and engaging independents. By putting processes in place to mitigate the risk of worker misclassification, your company can better ensure compliance and avoid the costly fines, legal battles, and potential brand damage associated with worker misclassification.
Expand your knowledge: What Does Independent Contractor Compliance Mean?

Subscribe to our
blog
Get a weekly email of our latest posts sent straight to your inbox
Learn

more

about the MBO Platform
FOR INDEPENDENT
PROFESSIONALS
your independent business with MBO
Engage, scale, and optimize
your independent workforce