6 Ways to Ensure the Enterprise Readiness of Your Contingent Labor Program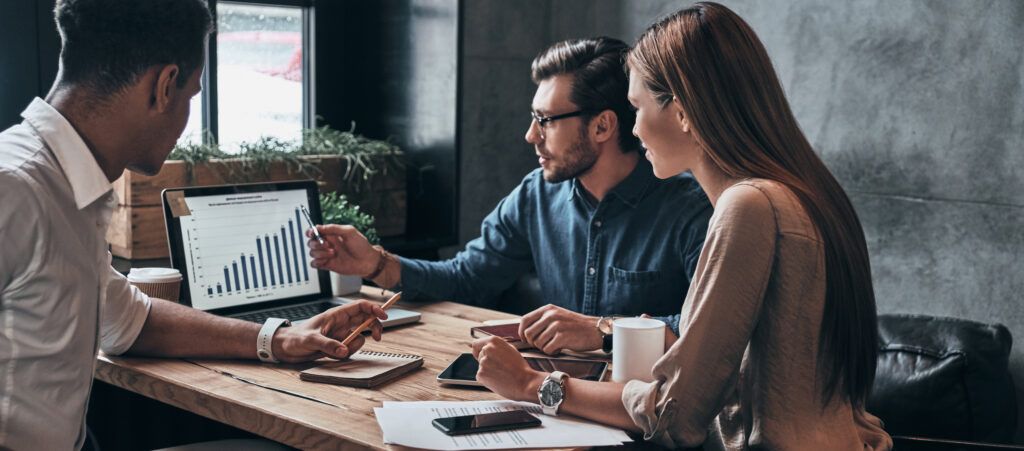 Enterprise readiness is top of mind for many businesses. Fundamentally, enterprise readiness is the ability of a particular function or capability to expand across the entire organization. For example, the IT department must ensure that systems and applications can scale as needed. Enterprise readiness contributes to business flexibility and agility, and helps a business respond quickly to external market changes.
In the context of the workforce, the ability to engage independent talent for a range of roles contributes to enterprise readiness. As this portion of your contingent labor workforce increases and as competition for in-demand skills that reside in the independent talent population, it's important to have a contingent labor management program in place that is itself enterprise-ready.
If you've proven the value of a contingent labor workforce through a series of pilot projects, it's time to think of enterprise readiness. What works for small test cases may not function across the enterprise. How can you ensure the workability and value of your contingent labor program for your entire business?
An effective enterprise-ready program works across six parameters:
1. Administration
This parameter is all about policies and processes. Have clear policies in place for remote independent talent, and be sure to include your policy for digital nomads. Create a streamlined digital onboarding process so that contractors can get to work quickly.
2. Compliance
Worker misclassification is a significant risk for businesses hiring contingent labor. To remain both legally compliant and market competitive, businesses must understand how to work properly with independent professionals. Laws and regulations surrounding worker classification and the use of independent contractors are ambiguous and can frequently change, making legal compliance challenging. Be sure your HR and finance departments are up to date on worker classification. Because regulations vary across countries, it's a good idea to partner with a third-party labor classification expert who can advise you, let you know when regulations change, and help you remain compliant.
3. Usability
The hiring experience needs to be easy to understand and execute for both managers and independent talent. Further, there needs to be a quick and simple way for managers to find and re-engage high-value talent. Finally, the experience needs to be centralized so that it is accessible across the enterprise. A cloud-based talent network that contains information about contractors and potential candidates is the only way to achieve all three requirements
4. Scalability
Your talent network will likely first be tested in pilot projects to demonstrate its business value and ensure it works properly. From the beginning, though, it's important to make sure that the system will work as well for a large number of users as it does for the pilot participants. Unless you test your network for scale, there's a good chance that you will have to go back and change or even build it. Think scalability from the start.
5. Security
Digital security is a priority requirement for an enterprise, and it can be easy to assume that your internal talent network will be as secure as any other system in the business. It's important to be certain that this is true, not only to protect your own data but also to make sure that the information for each of the independent professionals in the network is safe from hacking, identity theft, or other cybercrimes.
6. Change Management
Making your contingent labor management program enterprise-ready requires ensuring that the program is an integral part of hiring processes across the business. Depending on where you are with including independent professionals in your workforce, the program can require significant culture change as new strategies, processes, and procedures must be added to the workflow.
Best practices in change management include getting executive sponsorship for the program causing changes, making the C-suite your first audience to influence. Executives, for example, will want to understand the business case for the workforce management program, results achieved in pilot projects (if any), and plans for the future based on current trends and business goals.
Another best practice is communicating to the audiences most affected by the change through multiple means and on an ongoing basis. Your HR department and hiring managers across the business are most likely these audiences. If possible, include them in the early days of workforce management program planning. You can get big benefits from their input throughout planning and testing, and they are more likely to accept changes to their workflows for something they've participated in. Keep in close touch with these two audiences through informational sessions, question-and-answer support, training workshops, and ongoing communication via email or online chat systems.
Covering each of these six parameters in crafting your contingent labor management program can result in an effective and enterprise-ready method to engage highly skilled, experienced independent professionals across the business.
We can help you plan and execute a successful enterprise-ready contingent labor management program. Contact us to discuss your goals and business needs.
Subscribe to our
blog
Get a weekly email of our latest posts sent straight to your inbox
Learn

more

about the MBO Platform
FOR INDEPENDENT
PROFESSIONALS
your independent business with MBO
Engage, scale, and optimize
your independent workforce