5 Things to Look for When Hiring Independent Talent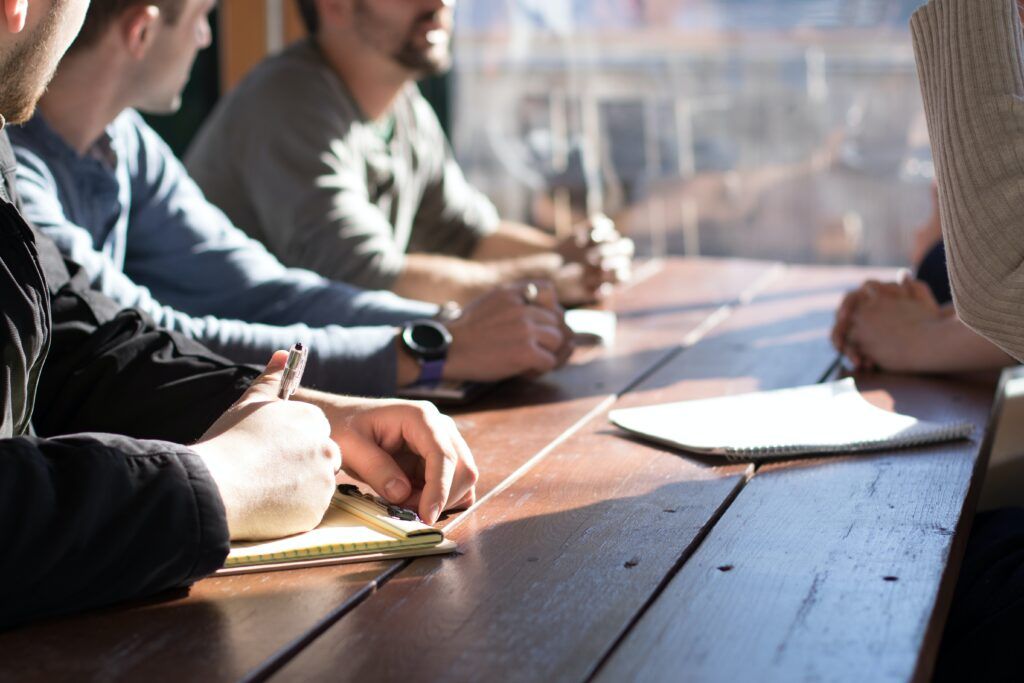 Key Points
A marketplace connects hiring managers with independent contractors directly online, making it easier to connect with top talent.
Reviewing a contractor's professional website can provide insight into their work history, style, and skills.
Talk to referrals to learn more about a candidate's dependability, communication, and past project wins.
Hiring independent talent as an addition to a full-time workforce is a growing strategy among companies today. With 64.6 million people working independently, there's a lot of talent to choose from. But finding the right person who has the skillset you need and aligns with your company culture or working style can be a challenge. Here are five tips you can use to narrow down the pool and find the best talent to meet your needs.
1. Use a Marketplace to Find Skilled Talent
There are many ways to find independent talent: asking for referrals, doing an online search, paying a staffing agency, or using your company career site, just to name a few. But to truly home in on top talent, try using an online marketplace. A marketplace connects hiring managers with independent contractors directly on an online platform, eliminating the need for a third party like a staffing company.
Independent talent creates a profile that highlights their skillsets, work experience, and what they are looking for. They can search for and apply to available roles as well. on the other end, managers can evaluate candidates that applied to their position or use the platform to search for and reach out to talent. Marketplaces are a great choice because they are designed specifically to connect independents with your company.
Check out MBO's marketplace platform
2. Review Their Professional Portfolio or Website
Once you find a candidate you are interested in, review their work by looking at their professional portfolio or website. A website or resume should outline the timelines and durations of past projects they've worked on, so you can get a better picture of their experience. Keep an eye out for specific results, achievements, or awards they might list.
A professional website or portfolio should also list examples (even if company names are redacted) of work they've completed. If a contractor does not share any examples of their past work on a public space, reach out to them and ask if they would be willing to do so.
3. Ask About Additional Skills or Certifications
Just like traditional employees, independent contractors are always working on updating their skills to stay on top of their game. If there is a specific skill or certification you're looking for, be sure to list it in your job posting and ask potential candidates about it. Even if a candidate doesn't have the specific certification or credential, perhaps they have pursued similar ones. The fact that they've taken action to build their professional resume shows motivation and desire to grow their career and skillet.
If you're set on a particular certification that a great candidate doesn't have, consider assessing this skill in other ways during the interview process. perhaps there is a series of questions you can ask or a short assessment you can ask the contractor to take that would give you insight into their capabilities.
Up next: Hiring Soft Skills for Future Success: Creativity
4. Talk to Referrals
Referrals can give great insight into a candidate's work. If you're deciding between a few final candidates, ask for referrals as a way to learn more about each person from an outside perspective. Ask the reference about their relationship with the contractor, how long they worked together, and what sort of projects they worked on.
Similar to a standard reference check, be sure to ask about communication style, main responsibilities, how dependable they were, and what their strong and weak points were. Talking to a referral can help you verify skills, learn about potential red flags, and simply discover more about what working with the candidate is like on a daily basis.
5. Use an Efficient and Effective Onboarding Process
Onboarding is of course the last step in bringing a new independent contractor on board, but it is a process that can often make or break the engagement experience for independents. A simple and efficient onboarding process is not only important to talent, but it can also mean a lot to your company from a compliance perspective.
An onboarding website that gives talent information about engaging with your company including initial self-assessment surveys, documented roles and responsibilities, background checks, and automated payment options is a great place to start. Gathering this information upfront and making it easy for contractors to provide it will help your compliance team establish self-employability so everyone can get to work faster.
Check out: 7 Ways to Onboard Contractors Easier and Faster
Subscribe to our
blog
Get a weekly email of our latest posts sent straight to your inbox
Learn

more

about the MBO Platform
FOR INDEPENDENT
PROFESSIONALS
your independent business with MBO
Engage, scale, and optimize
your independent workforce