3 Things to Consider When Implementing a Direct Sourcing Strategy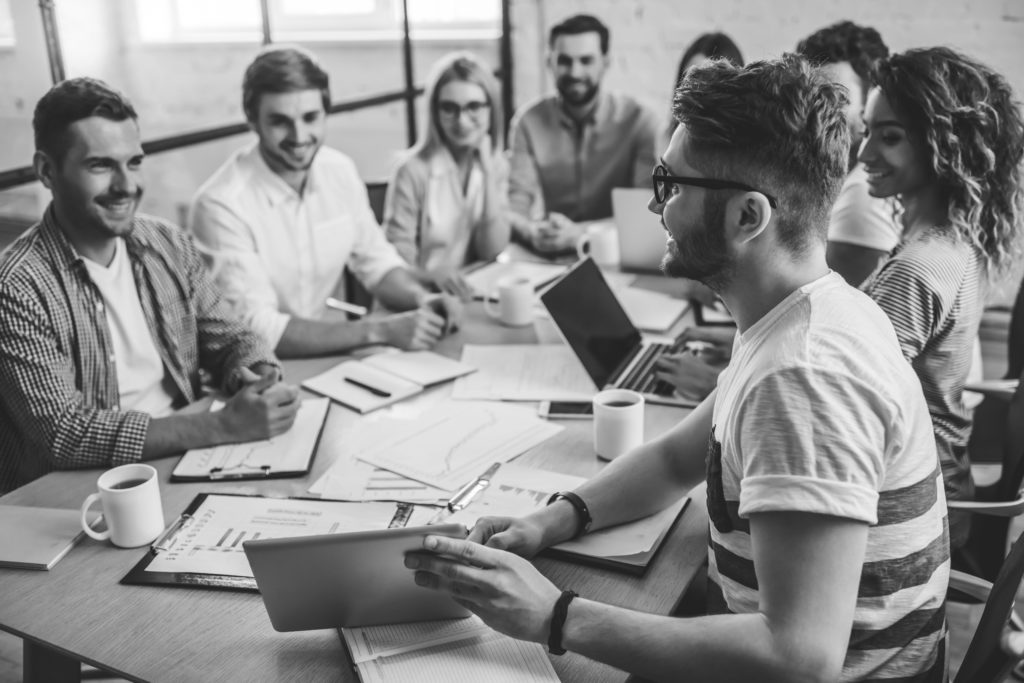 As more organizations incorporate contingent talent into their workforce, direct sourcing is becoming a popular way to engage these workers. Direct sourcing enables access to and connection with top independent talent by facilitating a direct relationship between enterprise managers and independent workers. With a direct sourcing strategy in place, organizations no longer need to rely on a third party like a consulting firm or staffing company to fill talent needs.
Direct sourcing methods will vary from company-to-company based on many factors such as individual talent needs and budget size. For example, managers might use their own networks to bring contingent talent into their workforce, or a company might work with a vendor to perform a specific task in the talent engagement process.
MBO's marketplace, for instance, uses a matching algorithm that pairs qualified talent with available opportunities. If your company is considering pursuing a direct sourcing strategy to fill talent needs, review these three questions to learn the benefits of direct sourcing and understand your options.
What Benefits Can My Organization Realize from Direct Sourcing?
Pursuing a direct sourcing strategy can result in many benefits for organizations. There can be significant cost savings by keeping recruiter functions in house, options to re-engage talent who have worked well for your company, and the ability to build a private pool of independent talent to quickly deploy when needed.
The bigger picture
On a larger scale, organizations that invest in programs and policies, like direct sourcing, that meet the needs of independent professionals are in a more optimal position to attract and retain the talent they want—a significant advantage in today's competitive talent market. When managers are empowered to get involved in the process of finding talent who best fit their needs, workplace efficiency can increase and managers will spend less time reviewing candidates who don't quite fit what they are looking for.
What Are My Direct Sourcing Options?
A direct sourcing strategy must be supported by technology. Most organizations today use a freelance marketplace to find and engage talent. Marketplaces connect independent talent with available projects or opportunities that you list.
Freelance marketplaces 101
Marketplaces can work a few different ways. Typically, independent talent will create a profile that showcases their experience and examples of their work. Then, they can search for and apply to opportunities that fit their skillset and background. On the other side of the table, managers can also search for talent or evaluate applicants who have applied for an opportunity before choosing the right person for the job. Marketplaces help simplify the process of finding with the talent you need. With direct access to talent, organizations tend to save costs by eliminating the need to add a third-party recruiter to the mix while reducing the time managers spend on activities like administering project contracts.
How Does Compliance Factor in to Direct Sourcing?
In order for a direct sourcing strategy to be effective from end-to-end—finding, engaging, managing, and offboarding talent—it should be backed by a centralized engagement program to manage this lifecycle. Remember, in order for your organization to remain compliant, all workers must be properly classified. If your company engages someone as an independent contractor who is not legally qualified to work under that designation, the company can be held liable for worker misclassification.
Building a centralized engagement program
Building a centralized engagement program requires executive support and evaluation of existing independent contractor policies to ensure applicable laws are being followed. Then, policies should be adapted to make sure compliance requirements are met for each point in the contingent worker lifecycle.
If creating this type of programs sounds like a lot to take on, that's because it is. Most companies who are not experts in this realm choose to partner with an organization that is. MBO, for example, assists companies in adhering to classification laws and can help indemnify from misclassification and legal risk. The good news is, it is worth the effort. When direct sourcing is combined with a centralized engagement program, it becomes a powerful tool that covers all aspects of contingent worker engagement.
Have more questions about direct sourcing or building your own engagement program? Contact our team of experts today.