6 Benefits of Implementing a Direct Sourcing Strategy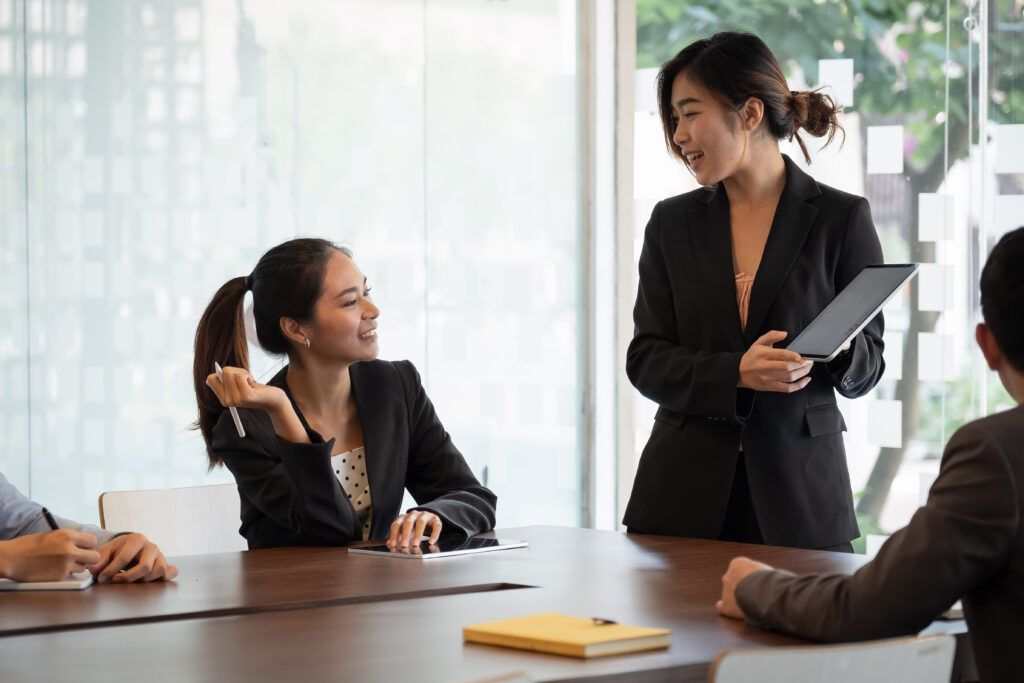 Key Points
Direct sourcing is a viable way for companies to find qualified talent and cut costs.
The concept of direct sourcing must be supported and backed by technology, such as a marketplace platform, that enables companies to easily find, engage, and re-engage talent.
A centralized program facilitates the connection of enterprise managers' talent needs and connects them with an ecosystem of proven independent talent.
Direct sourcing is a viable way for companies to find qualified talent and cut costs. With unprecedented access to a pool of more than 51 million independent professionals, 61% of organizations say they expect to hire more contracting freelance or consulting workers in the next three years.
However, despite these positive trends in both supply and demand, a number of challenges still exist when it comes to sourcing independent talent. Third-party staffing or consulting firms can be expensive (with markups up to 30%), they aren't always familiar with how to find top independent talent, and contractual terms complicate re-engagement. Similarly, when internal managers self-source independent talent, there's a higher risk of compliance issues if a streamlined sourcing process is not in place.
Direct sourcing is one increasingly popular solution that has evolved out of these challenges. Direct sourcing enables access to and connection with top talent by creating a more frictionless and direct relationship between provider and buyer—enterprise managers and independent talent. With direct sourcing, managers can source talent internally, rather than relying on a third-party intermediary such as a consulting or staffing company to fill talent needs. Below, we explore the ins and outs of direct sourcing and discuss how to create a successful program for your organization.
What is Direct Sourcing?
In order to compliantly source, manage, and re-engage independent talent, many organizations are turning to direct sourcing. By identifying candidates for available opportunities using their own resources rather than relying on a third-party intermediary, organizations can directly source independent professionals.
A direct sourcing solution will look slightly different from organization to organization depending on company size, talent needs, and available budget. Direct sourcing can happen in a few different forms, including:
Managers and HR professionals using their own networks to identify independent talent
Organizations using internal recruitment resources to identify talent
Organizations working with procurement and HR business partners to identify existing vendors that perform a specific service
A streamlined program set up by HR or procurement that managers can to use throughout the entire organization
How does direct sourcing scale?
The concept of direct sourcing must be supported and backed by technology, such as a marketplace platform, that enables companies to easily find, engage, and re-engage talent.
Many marketplaces available today simply match clients to contractors. Yet if a company engages a worker as an independent contractor and the worker doesn't meet the myriad of federal and state qualifications to be legally considered a contractor, the company will bear the risk of misclassification. Consequently, it becomes even more critical to ensure the direct sourcing solution you choose to work with is fully vetting independent contractors.
Direct sourcing, therefore, is only part of the picture. In order to effectively directly source independent talent end-to-end, organizations must build a centralized engagement program that manages the entire lifecycle of working with independent talent: sourcing, engagement, payment, management, and re-engagement.
A centralized program facilitates the connection of enterprise managers' talent needs and connects them with an ecosystem of proven independent talent. Critical components to be mindful of and best practices in setting up your own program include:
Leadership support from the executive level down throughout your organization
Attracting talent who have the required skillsets
Obtaining internal buy-in from managers, and an ongoing communication plan to keep them informed and aware of the program
Key metrics and reporting around the program's ability to attract high-quality talent, provide a good experience for hiring managers, improve efficiency for the entirety of the independent talent engagement lifecycle
With the right technology in place, organizations can breathe easy knowing their engagements are compliant and can focus on building their pool of independent talent. On the other side, independents are already familiar with the concept of using marketplaces to find work, and will gravitate towards a simplified, straightforward process.
6 Benefits of implementing a direct sourcing strategy
Direct sourcing provides many benefits for both contractors and organizations. Independents want to be able to easily search for, find and apply to new and relevant projects that meet their requirements. When organizations invest in programs and policies that meet the needs of independents, they are in an optimal position to attract and retain this talent and facilitate re-engagement where possible. These steps are key to gaining a competitive advantage among their peers and becoming a Client of Choice. As a Client of Choice, companies are optimally situated to attract and retain independent talent, giving them first choice in the talent they want to work with.
Additional direct sourcing benefits include the ability to:
1. Access to pre-vetted talent on-demand
By building a pool of pre-vetted talent that has already been engaged with your organization, it becomes easy to find and deploy skilled workers when you need them. Time to work has been a big obstacle when it comes to engaging independent workers. By creating a pool of talent that can be accessed at any time for upcoming projects, time to fill is significantly decreased and talent can get to work faster.
2. Realize cost savings
Direct sourcing provides flexibility in talent acquisition, allows organizations to bring most recruiter functions in-house which can lead to considerable cost savings. It also simplifies the compliance vetting process. Read our case study to learn how one financial services company realized $800k in savings by reducing third-party labor spend.
3. Increased productivity and efficiency
By engaging independent talent on an as-needed basis, organizations can find top talent when they need it with the skills and experience to get desired results. When the right talent are engaged, they can provide improved efficiency and productivity by focusing on solving problems and identifying and implementing solutions at a much faster pace.
4. Reduced misclassification risk
Organizations such as MBO Partners provide a trusted methodology for evaluating and engaging independents, and mitigating the risk of worker misclassification. When best practices are followed and efficient processes are implemented, risk is reduced and talent can quickly onboard and get to work.
5. Enterprise managers are empowered
Direct sourcing helps to reduce the amount of time managers spend reviewing candidates, creating a simplified, easy-to-follow process. By shifting functions in-house — managed with your own team or a PMO led by MBO — managers curate, cultivate, and engage networks, pools and even deployable benches of available talent, matching skill sets to current and future project opportunities. They, in turn, feel more in control of the hiring process which leads to increased job satisfaction.
6. Ability to re-engagement preferred talent
Previously engaged independent talent can quickly and easily be re-engaged. When hiring managers are in control of the hiring process, they can quickly identify talent who has previously worked with your company, is familiar with your systems, is already pre-vetted and ready to work, which results in increased efficiency and faster onboarding.
While there are many benefits to direct sourcing, is important to set the expectation that implementing an effective solution will take time—building and maintaining an internal pool of independent talent does not happen overnight. The way we work is undergoing an exciting period of change. As we shift away from traditional hiring models, more flexible solutions such as direct sourcing will enable organizations to effectively utilize the independent workforce to take their business to the next level.
For more information about creating a robust direct sourcing solution for your business contact us or request a demo of the MBO platform.

Subscribe to our
blog
Get a weekly email of our latest posts sent straight to your inbox
Learn

more

about the MBO Platform
FOR INDEPENDENT
PROFESSIONALS
your independent business with MBO
Engage, scale, and optimize
your independent workforce