3 Benefits of Working with Big Clients as a Consultant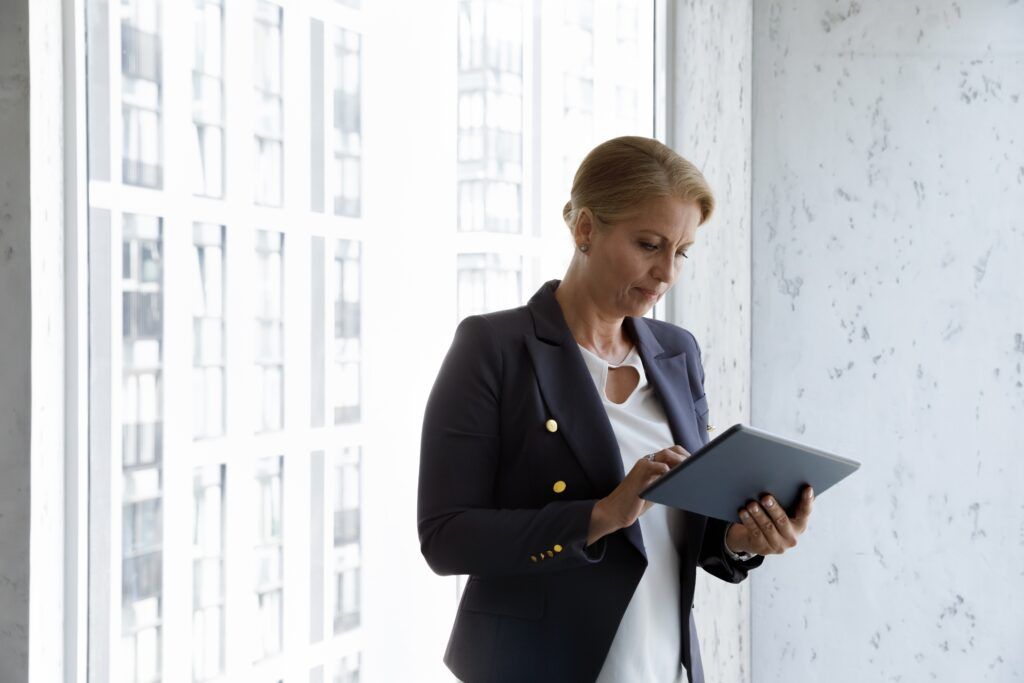 Key Points
Big companies spend a lot of money on small businesses, but pitching your services to a large corporation can be difficult.
The number of high-earning independent professionals is growing—more than 3 million full-time independents make $100,000 or more per year.
These freelancers typically work in highly skilled areas, and demand for their services is high.
Why Consultants Work with Large Companies
Big companies can afford to spend big money with small businesses, but pitching your services to a large enterprise can be daunting. However, if you know your market and have done your research, it is possible to refine your services to meet corporate demand. In fact, the number of high-earning independent professionals is on the rise—more than 3 million full-time independents report earning $100,000 or more each year. These independents tend to work in highly-skilled fields, and demand for their services is high.
While there tends to be more red tape involved when working with a big client, it is often worth it. When thinking about the future of your business, keep these three benefits of landing big clients in mind.
3 Benefits of Working with Big Clients
1. Win New and Future Projects
Due to their vast resources and bigger budgets, large clients tend to offer better opportunities for securing long-term projects as well as continued engagements once projects are complete. As an independent professional, having a stable revenue stream can be a relief. Prospecting doesn't have to be as big of a priority, and dedicating most of your time to one large project can help you better budget and keep costs down. Having a consistent workload can give you the flexibility to plan ahead for future projects and even factor in more personal, free time.
Looking ahead to future work, larger organizations simply offer more opportunities. With a small client, you often have to go back to the same contact over and over again when trying to land new work. With a larger client, however, there are numerous connections you can form with contacts who may work in different departments, each of which have work needs you may be able to fill.
2. Boost Your Industry Credibility and Visibility
Having your name attached to a well-known company can go far in helping you gain credibility within your industry. A big name on your resume will stand out to other large clients as well as to smaller or local businesses who recognize the name and prestige factor that goes with it. Attaching this name to your marketing materials such as highlighting it on your professional website or featuring it in a case study can help bring greater visibility to your work.
When working with a big client, make sure you dedicate time to building a strong, trusting relationship. The relationships and connections you form will not only help you land future work, but will also be beneficial when asking for a referral or testimonial. Referrals are a great way to bring in new business and can lend further credibility to having that big company name on your resume.
3. Increase Your Revenue
One of the most difficult things about being a self-employed professional is having to constantly be on the lookout for new projects and new clients. Without a stable base of monthly income, running your own business can be stressful and even fell unsustainable at times. A big benefit of large clients is that they have larger budgets and can generally afford to pay for the services they want.
That means better opportunities for contract negotiation if you do your homework and stand your ground. A bigger paycheck can help fund the resources you need to grow your business and provide you with the peace of mind that comes with a steady stream of income.
There are many benefits to working with a big company—greater opportunities for new and future work, a well-known name on your resume, and more money in your pocket. If you're interested in working with a large enterprise but aren't sure where to start, join online marketplaces like MBO's marketplace to browse projects these companies have available.

Subscribe to our
blog
Get a weekly email of our latest posts sent straight to your inbox
Learn

more

about the MBO Platform
FOR INDEPENDENT
PROFESSIONALS
your independent business with MBO
Engage, scale, and optimize
your independent workforce