How to Land a Consulting Contract with a Big Company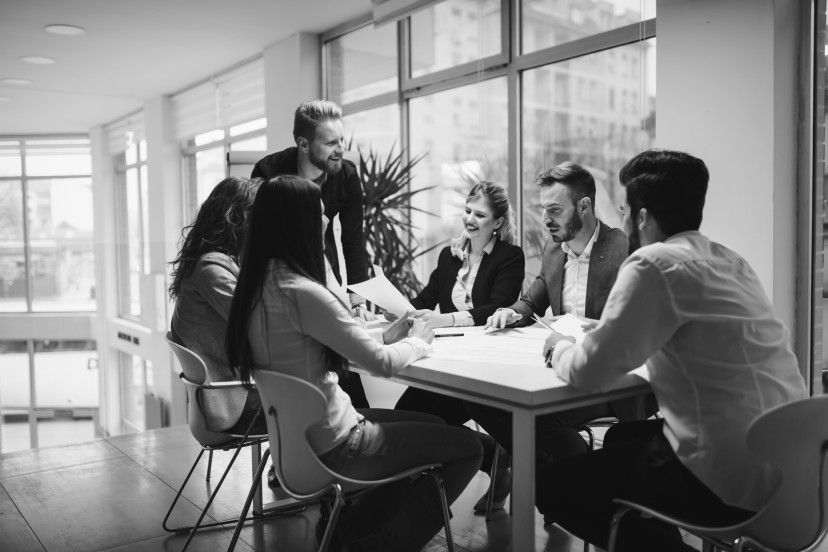 A contract with a large enterprise is a good way for independent professionals to start or expand their business. Large companies will often turn to the same vendors for services, providing you with an opportunity for steady work. Higher value contracts, name recognition, and the potential to acquire work from multiple departments are all reasons to consider adding a large enterprise to your client roster.
Many times, getting in front of large enterprises is a matter of networking—once you have a contact at the company, you can expand that relationship through referrals. If you are looking to land contracts with large enterprises, it is important to present yourself as a credible, professional business. Another great way to expose your business to large companies is to join an online consulting job marketplace like MBO's marketplace. More and more large companies are using job marketplaces to source skilled independent talent for project-based work.
Here are six tips to keep in mind when competing for work at larger companies.
1. Establish Your Business
At a minimum, ensure you register a Doing Business As (DBA) name, a process that lets your state or local government know the name you are operating your business under. Large enterprises want to see that you are a real business, and this is the first step to establishing that credibility.
2. Have Marketing Materials
As a business of one, marketing materials such as a professional website, business cards, and other collateral are essential. Even if you do not have a standalone website you should have a business presence on LinkedIn, as many organizations will go there to source contract talent.
3. Get Insurance
Many large organizations have requirements for insurance along with specific limits. At a minimum, you will likely need general liability insurance. A good insurance broker or service company like MBO Partners can help you obtain the correct business insurance coverage.
Landing a contract with a large enterprise isn't typically the challenge for independent professionals; the challenge is meeting contractual requirements like insurance and payment terms. Here are a few important things you can expect to encounter when engaging with a large enterprise.
4. Make Sure You Have a Final Contract
At a large enterprise, you will likely have a key contact who wants to engage your services. This client may be the head of a department, region, or business unit, but they are typically not the person paying your bills at the end of the day. After you've finalized a deal, your client may have to run your contract through the organization's bureaucracy. This may include review by senior executives, procurement, human resources, legal, and more.
It is important to approach this process properly. Don't begin work until you have a final contract that has been approved by the organization's process. Ask about this process during initial discovery meetings with your client, and, if possible, include additional approvers on pre-contractual discussions. It will be much easier to finalize a contract if you are a known entity.
5. Be Prepared for Longer Payment Terms
When contracting with large enterprises, be prepared for extended payment terms. Bigger companies typically have payment terms of 90 days, with some up to 120. A common challenge for independents is cash flow, so it is critical to realize that entering into a contract with a large company might mean not receiving payment for several months. The timeframe for the first payment may be even longer as accounting works to get you set up in the payment system.
Unlike working with smaller clients, you may not have much negotiating power to change payment terms. Before deciding to land a contract with a large enterprise, make sure you have a cushion that will enable you to wait for payments as well as operating capital to manage the ongoing timing of payments.
6. Define Your Deliverables
Lastly, don't neglect to have a written scope of work. Your scope should include the services you will provide and specific deliverables the client will receive. Make sure your deliverables have a price and value. In larger companies, many departments may be reconciling payments made with what was received, so it is important to have a written, clearly defined scope of work.
Landing a contract with large enterprises can provide great opportunities to grow your business and skillset. The work you do may be more complex and challenging, and it can raise your visibility and open the door to more business opportunities.
Subscribe to our
blog
Get a weekly email of our latest posts sent straight to your inbox
Learn

more

about the MBO Platform
FOR INDEPENDENT
PROFESSIONALS
your independent business with MBO
Engage, scale, and optimize
your independent workforce