5 Ways to Communicate Effectively with Big Clients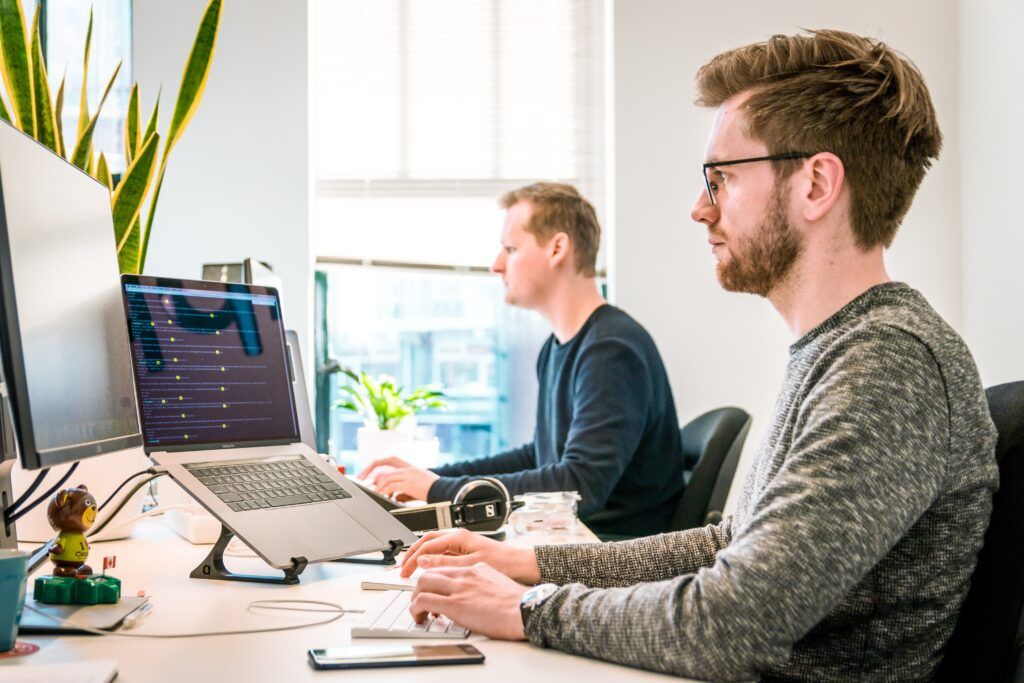 Key Points
Working with a large client opens up the possibility of higher-value contracts, brand recognition, and consistent business
Client relationship management will become a regular part of your day once you secure that desired contract.
Here are five ways to create a long-lasting, trustworthy relationship that results in future business.
When you work with a big client, there's the potential for higher-value contracts, name recognition, and steady work. Once you land that coveted contract, client relationship management will become a part of your daily routine. You'll quickly learn that consistent, thorough, and open communication is the key to project success.
By prioritizing communication with clients, you can discuss and resolve pain points and frustrations with your before they become bigger issues. Both written and verbal communication are important skills to have. By listening closely and asking questions you can learn what your client is trying to achieve and make sure they feel heard and understood. Then, you can employ a variety of written communication tactics to keep your client informed and make sure the project stays on track.
Here are five tips for communication with clients that can help build a lasting, trusting relationship that leads to more work down the road.
1. Learn Client Needs
If you're working for a big-name client for the first time, don't assume that your client contact will be busy with a number of other projects. Make a point to have detailed, initial conversations. Ask all of the questions you need in order to truly understand your client's goals and expectations for the project.
Each company you work with will be different, so make sure you have a feel for how your client likes to work. Who will be overseeing the project? Who are your points of contact and how do you get in touch with them? Is there a stakeholder who likes things done a certain way?
Based on these conversations, write and present a communication plan that dictates how you will update progress on the project. Be sure to tailor the plan to meet your client's specific needs and preferences. By taking the time to set expectations from the start, communication will run much more smoothly once the project kicks into high gear.
Check out: 5 Tips for Leading an Effective Project Kickoff Meeting
2. Choose Communication Tools
Part of these initial conversations should involve picking the tools that you will use for each type of communication. For example, your client may want to have a bi-weekly status meeting. Do they prefer to have that meeting over the phone or via video chat? Do they expect to receive an accompanying update with that meeting, such as a visual PowerPoint or status report describing your progress?
If you have the flexibility, it is always helpful to meet your client on their ground. While email may be your preferred mode of communication, you might work with someone who prefers a phone call. Talk to your client so you know the best way to reach them and when. And, just as you need to respect your client's time, provide some guidelines for them as well. What hours are you available outside of an emergency request?
Check out: Top 6 Virtual Meeting Tools for Small Business Owners
3. Discuss Deadlines and Milestones
As much as you can, avoid the trap of overpromising and under delivering, especially when working with a big client. If your client feels like you aren't meeting expectations, that can quickly become a point of contention and jeopardize your relationship.
Be proactive about communication from the start, and regularly check in to discuss your progress. Even if your client doesn't require it, be sure to document completed milestones and take notes on each step of your process so you will be prepared to answer questions that come up. If restrictions or concerns arise, be sure to talk to your client right away so you can work through the problem and resolve it quickly.
Check out: 5 Reasons to Avoid Overselling to Clients
4. Prioritize Consistency and Quality
When working with a large client, one of your main goals is likely to land more work in the future. In order to do that, you need to not only prove your worth with a quality end product, but also form a strong and trusting relationship.
Maintain consistent communication throughout the project and make sure that each time you contact your client, the reasoning behind your outreach or question is clear and to the point. Always be sure to edit emails for proper grammar and spelling, and promptly follow up when your client reaches out to you.
Check out: 11 Ways to Build and Maintain Strong Client Relationships
5. Build a Personal Connection
Staying one step ahead of your client in anticipating their needs and interests is a great way to show your added worth. For example, if you hear some industry news that could impact or inform your client's business or the project you're working on, send it to your client along with your insight.
Similarly, sharing your thought process through each step of the project can help keep your client feeling informed, eliminating unexpected surprises while building trust and confidence. Honesty and effort will go far—by providing your client with a positive overall experience you can build a strong relationship, boost your resume, and land more business.
Check out: 5 Customer Experience Tips for Independent Contractors

Subscribe to our
blog
Get a weekly email of our latest posts sent straight to your inbox
Learn

more

about the MBO Platform
FOR INDEPENDENT
PROFESSIONALS
your independent business with MBO
Engage, scale, and optimize
your independent workforce