8 Ways to Improve Focus and Concentration at Work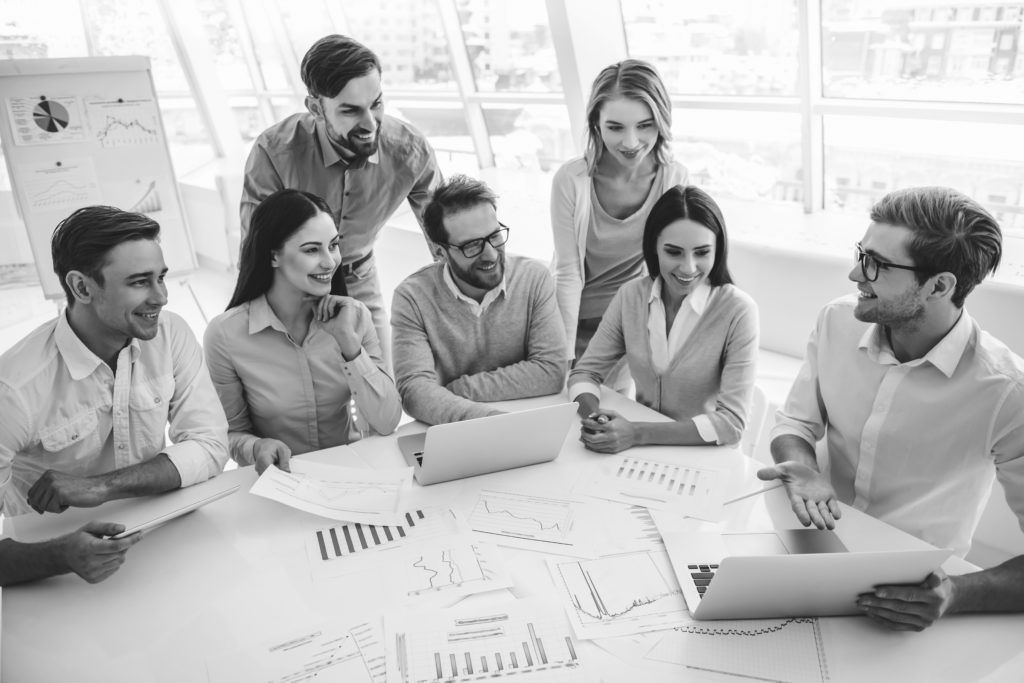 When you run your own business, your work is your responsibility alone—how it gets done, where it gets done, and when it gets done is completely up to you. That reality can be both liberating and intimidating.
Knowing how to maintain focus and concentration throughout the day are essential skills when you run your own business. Follow these eight tips to minimize distractions and stay on task.
1. Complete High-Value Tasks First
Whether you organize your tasks in a to-do list, app, or online calendar, writing down what you need to get done is a helpful way to organize your day. Once you've listed out all your tasks, rank them in order of priority and tackle the most important to-dos first. It's likely that these are bigger tasks or ones you're not looking forward to completing, but if you get them out of the way early on, you're less likely to procrastinate and push them to the next day.
2. Set Aside Time to Refocus
Sometimes, stepping away from your work is just what you need to refocus your attention. Take a walk, make yourself lunch, or get coffee with a friend. Even if the thought of stepping away from your work seems impossible, doing so can actually help boost brain function and improve concentration.
Try out the Pomodoro Technique to work in breaks throughout your day. With this method, you work in 25-minute increments followed by short, 5-minute breaks. Repeat until you've completed four cycles. Then, take a longer 20- to 30-minute break.
3. Keep Your Workspace Clean and Organized
Limiting distractions while you work is often easier said than done, especially if you work from a home office. To help minimize distractions, make sure your workspace is clean and organized so you can quickly find what you're looking for—digital or non-digital. Your work environment should also be welcoming and comfortable. Create a space that will inspire you to get to work and make doing so easy.
4. Seek Out Peace and Quiet
While you may no longer have to deal with that loud coworker who sat next to you, hallway meetings outside your office, or pop-in conversations with your boss, noise can still be a distraction when you work for yourself. If neighborhood, household, or co-working space noises are an issue, try listening to instrumental music or use a white noise app to filter out distracting sounds.
5. Find a Routine That Works for You
Everyone accomplishes their best work at different hours of the day and in different ways. Maybe waking up early and completing your first task before breakfast is helpful, or perhaps a trip to a coffee shop to break up your work environment is just what you need to finish that final deliverable. Create a routine centered on how you work best. Repeating that routine each day can help you get into the habit of focusing on work when you need to most.
6. Minimize Online Distractions
Disruptions come in many forms, but the main culprits are often email, phone calls, and checking social media. To minimize these tempting diversions, take your work offline when you start an important task. Set your phone to airplane mode, turn off email notifications, and simply refrain from going online for a few hours. Scheduling a specific time to check email, return calls, and check social media can help you stay on track and avoid wasting time online.
7. Indulge in Small Rewards
A little incentive can make even the most boring tasks worthwhile. It's easy to overlook feeling appreciated when you run your own business, so don't hesitate to give yourself a reward for a job well done. As you complete little tasks throughout the day, indulge in small "rewards" such as a walk around the block, reading the chapter of a book, or calling a friend to chat. Larger tasks such as landing a new client you've been pursuing or completing a big project you've been working on may warrant a bigger reward such as dinner out or a weekend getaway.
8. Communicate Your Work Policies
Once you've done the work to create a routine that works for you, make sure your friends, family, and clients are in the loop. Just because you work for yourself doesn't mean you're free to take calls, be social, or run errands at all hours of the day. Set office hours, let people know what they are, and stick to them. Setting boundaries will help you maintain your schedule and your sanity.
---
Find independent consulting jobs with top companies through MBO's marketplace
---
Subscribe to our
blog
Get a weekly email of our latest posts sent straight to your inbox
Learn

more

about the MBO Platform
FOR INDEPENDENT
PROFESSIONALS
your independent business with MBO
Engage, scale, and optimize
your independent workforce