How to Build Resilience Skills as an Entrepreneur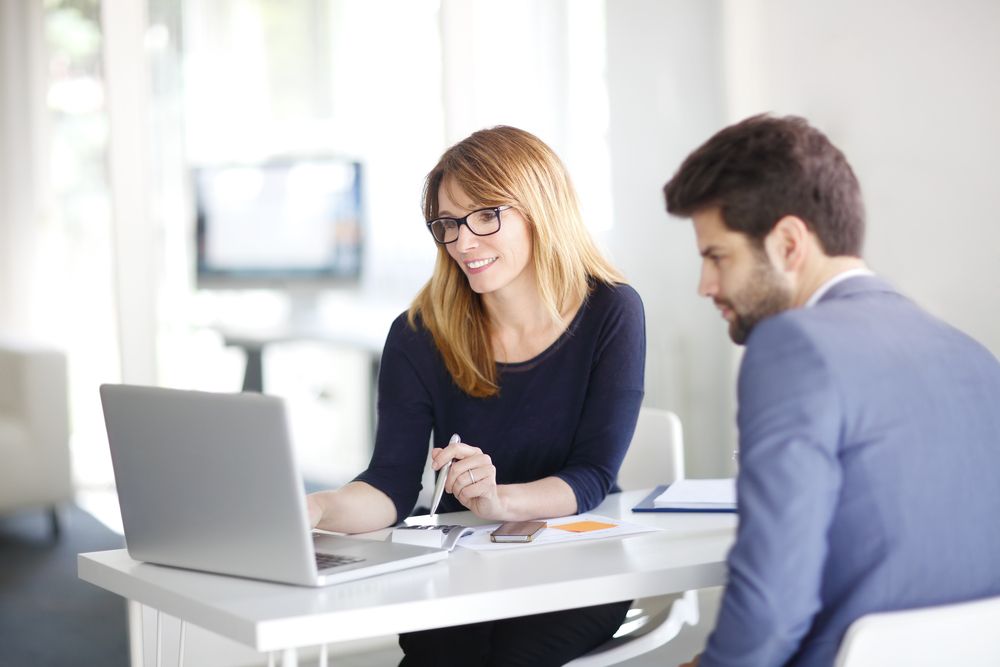 Key Points
Owning and operating your own business may be a challenging journey for an independent.
It takes grit, discipline, and endurance are necessary for dealing with all of the uncertainties that come with the job in order to achieve sustainable success.
Jessica Glazer, a seasoned consultant and positive psychology speaker, explored what it means to be resilient in her webinar, The Resilience Advantage, and provided five research-based techniques for doing so.
Starting and growing your own business can be a winding and difficult road. Achieving sustainable success requires grit, discipline, and stamina to deal with all of the uncertainties that come with the job. That's why resilience is such a critical skill. When you encounter setbacks or disappointments, it is important to be able to come away from these experiences even stronger than before.
In her webinar, The Resilience Advantage, experienced consultant and positive psychology speaker Jessica Glazer discussed what it means to be resilient, and gave research-based tips for developing resilience. By dedicating just 15 minutes of your day to focusing on one of five key areas of resilience, Glazer says you can significantly develop your resilience skills, increase overall well-being, and reach your full potential as a leader. In case you missed it, we've reviewed these five key areas of resilience from her talk below.
1. Get Enough Sleep
Getting enough sleep is an easy aspect of your life to overlook or make excuses about, especially when you are running your own business. However, lack of sleep can lead to decreased creativity, motivation, and concentration and increased anxiety, irritability, and impulsiveness—qualities that can be detrimental to independent work. By taking time to recharge through a short 10-12 minute nap, you can improve your mood, strengthen engagement, improve memory, and increase efficiency.
2. Prioritize Exercise
Similar to sleep, exercise can easily be overlooked. Business activities often take priority over personal needs. But taking just a short amount of time to exercise can decrease stress, enhance focus, and boost self-control. Set a timer to get up and moving every 60-90 minutes, or schedule a set time each day to take a short walk and get some fresh air.
3. Incorporate Mindfulness Into Your Day
Mindfulness is a helpful practice for independent professionals that can help you stay in the present moment, disengage from the autopilot of daily life, and improve focus. Find a practice that helps you slow down—a short breathing exercise, meditation, adult coloring books—and allow for breaks during the day between client meetings and work so you can reset and recharge.
4. Practice Gratitude
Consciously incorporating gratitude into your daily life can help to enhance trust, appreciation, and kindness, and deepen existing relationships. There are a few easy ways to do this. Keep a gratitude journal; right before you go to bed, or first thing in the morning, write down 3-5 things that you are grateful for that day with as much specificity as possible. Or, try writing one gratitude letter or email per week to someone who you'd like to thank. The letter does not have to be long; simply describe the situation, what the person did that made you feel grateful, and the positive impact that behavior had on you.
5. Bring Meaning to Mundane Tasks
When handling all the tasks of running a business, it can sometimes be hard to remember what made you want to go independent in the first place. To avoid this feeling, consciously reframe how you think about daily tasks. Rather than seeing tasks as a "have-to-do", connect each task back to your larger goals, making them a "want-to-do." For example, rather than spending time crunching numbers, you spent time getting your finances in order so you can continue to build your business.
By taking a few minutes each day to focus on one of these five areas of resilience, you can increase your personal happiness and feel more confident in your work. For more resilience information and tips, check out the recording of Glazer's webinar.
Subscribe to our
blog
Get a weekly email of our latest posts sent straight to your inbox
Learn

more

about the MBO Platform
FOR INDEPENDENT
PROFESSIONALS
your independent business with MBO
Engage, scale, and optimize
your independent workforce