5 Ways to Stay Competitive as a Small Business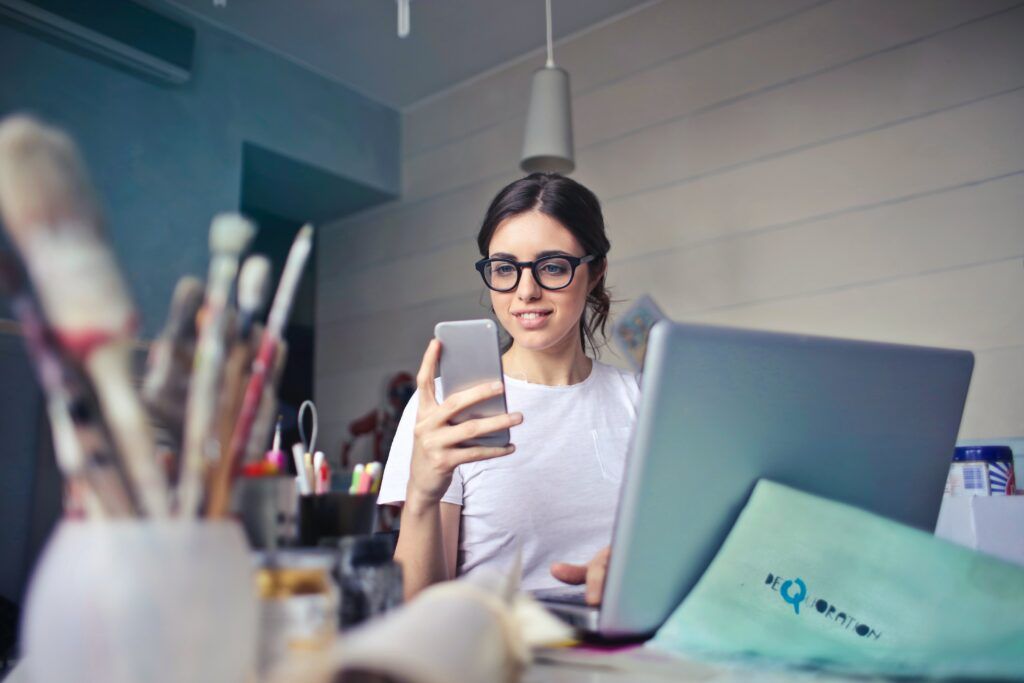 Key Points
To distinguish yourself and stay competitive in your industry, it is critical to keep your skills and knowledge up to date.
Expanding your education and skills can assist you in gaining new clients and maintaining long-term relationships with current clients.
With these five ways to remain sharp throughout your career, you can go beyond the basics and obtain a professional advantage.
In order to set yourself apart and remain competitive in your industry, it's important to keep your skills and knowledge current. Expanding your education and expertise can help you can land new clients and build lasting relationships with current clients. Go beyond the basics and gain a professional advantage with these five ways to stay sharp throughout your career.
1. Don't Stop Learning
There are an endless number of ways to expand your knowledge as an independent professional. Taking online courses, pursuing a professional certification, or attending educational webinars are all ways to continually challenge your brain. Check out Udacity for free and paid online programs in subjects such as app development and data analytics, General Assembly for in-person courses and workshops in everything from design to business skills, or Lynda for subscription-based online courses.
2. Gain Fresh Insights
Whether you make it a habit to stay up-to-date on industry news sites or take on the latest business books, reading can help you gain fresh insight and learn from respected leaders. Make a point to read articles or books that challenge your values or approach an industry topic from a different perspective. Reading is a great way to spark conversation at networking events, discuss a new idea with a client, or share expertise and insight with social media followers.
3. Expand Your Network
Stay on top of the latest trends and developments in your industry by staying in touch you're your network. Talk to your peers about new ideas or obstacles you've encountered and how you've overcome them. Expand your network by joining and participating in industry groups on social media. Send a personalized message to someone you admire and would like to connect with on LinkedIn. As you expand your reach online, you will create more opportunities for future work, feel more connected as part of your industry, and begin to establish a foothold as a reliable expert.
4. Seek Out a Mentor
Mentors can be a great source of guidance, support, and inspiration. Seek out a friend, colleague, or industry professional who has achieved what you are looking to accomplish in your career and see if they would be willing to meet with you regularly to discuss business strategies, answer questions, or give advice. If you are already fairly accomplished in your business, consider becoming a mentor yourself. Working with a mentee can provide fresh insight and perspective and spark new, creative ideas for your own work.
5. Consistently Set Deadlines and Goals
There's so much involved in running a business on a daily basis that it can be easy to lose sight of your initial business goals. Stick to your goals by breaking them down into smaller tasks that you can work on daily. As needed, reevaluate those larger goals and adjust them to adapt to changes that arise. Remember, your industry isn't going to stay the same forever; by adjusting and iterating the direction of your business to meet the needs of your clients, you can identify areas where you need to grow your skills or obtain additional expertise.

Subscribe to our
blog
Get a weekly email of our latest posts sent straight to your inbox
Learn

more

about the MBO Platform
FOR INDEPENDENT
PROFESSIONALS
your independent business with MBO
Engage, scale, and optimize
your independent workforce