5 Ways to Refresh Your Brand as an Independent Consultant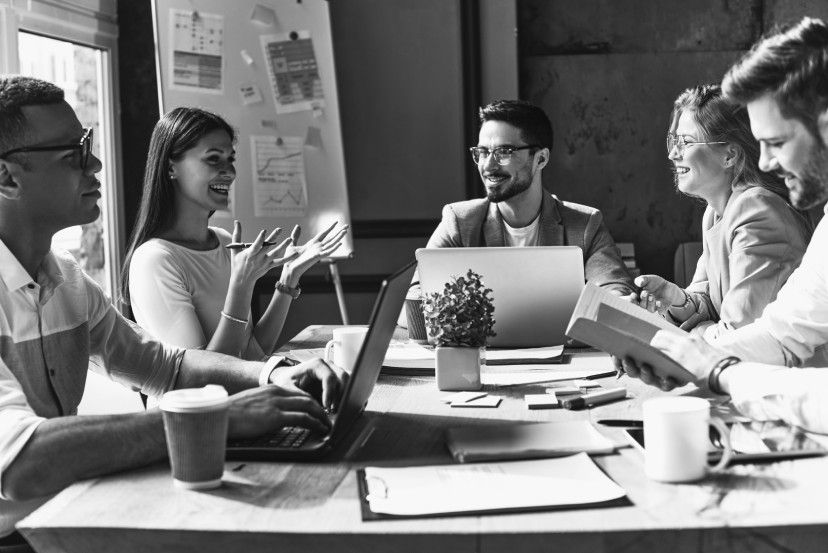 Building a brand, standing out from your competition, and communicating a unique value proposition are all challenges of being an independent professional, but can be some of your biggest opportunities as well. As an independent, you have the freedom and ability to refresh your brand, expand your service offerings, and become known as an expert in your industry.
Even if you've been in business as an independent for a few years, there's no reason to become stagnant or let your brand grow stale. Here are five ways to rejuvenate your marketing message, reach new audiences, and grow your business.
1. Consider Working with a Career Coach
Many mid-career professionals enlist the help of a career coach to find a new job or position themselves to transition to a new industry. As an independent, you have the flexibility to make a new career move whenever you like. Working with a business coach can help you focus on your strengths, receive objective feedback on how to manage your weaknesses, and evaluate the right opportunities to revamp your website, re-evaluate your sales pitch, or renew your zest for new business development.
2. Write Guest Blog Posts
One of the best ways to develop credibility as an authority in your field is to get published on popular blogs and industry journals. Spend some time developing story ideas for your favorite relevant publications. Think about what expertise and success stories you have to offer and consider how your experience could serve as a unique story angle that would be of interest to readers.
Before approaching bloggers or editors with a pitch, work to establish a relationship with them on social media. You can also look for editorial calendars to see the topics publications are looking to cover and tailor your pitch accordingly.
3. Reach Out to New Audiences
Look for speaking engagement opportunities with industry groups in the field you want to serve. Even if the speaking engagement is unpaid, the exposure can be invaluable. Find a way to offer a unique pitch that makes your services relevant to the industry-specific challenges your audience faces.
4. Start a Tribe—and Lead It
What is a broader community that your expertise serves? What causes are you passionate about? How can you expand your brand to serve a specific tribe of people who share your interests? Start a blog, Facebook community, or LinkedIn group to share your stories and experiences with people who can benefit from what you have to offer. With time and effort, you can create an "owned media" audience of loyal fans who can help spread the word about you to their extended networks of customers and colleagues.
5. Talk to Other Experts
Once you've started creating a tribe, a great way to expand the audience for your blog and online community is to create content by involving other experts who already have an audience of their own. Make a list of industry experts, bloggers, and influential thinkers and ask if they'd be willing to do a short interview. As you grow your online audience, you'll be able to reach out to more well-known industry experts for interviews.
One of the most important ways to refresh your brand is to remember to constantly reach outside of your comfort zone. Many independents fall into a pattern of doing certain types of projects for certain kinds of clients, but getting stuck in this repetition can keep you from doing the work that you are really passionate about—work that is often more lucrative in the long run.
Remind yourself of all that you have to offer and don't sell yourself short. Remember that you have valuable expertise, skills, and experiences that are helpful to others, and it is easier than ever before to connect with like-minded people all over the world. The biggest part of refreshing your brand is often a matter of creating opportunities to connect with the right type of audience.
---
Find independent consulting jobs with top companies through MBO's marketplace
---
Subscribe to our
blog
Get a weekly email of our latest posts sent straight to your inbox
Learn

more

about the MBO Platform
FOR INDEPENDENT
PROFESSIONALS
your independent business with MBO
Engage, scale, and optimize
your independent workforce