5 Ways to Build a Personal Brand for Small Business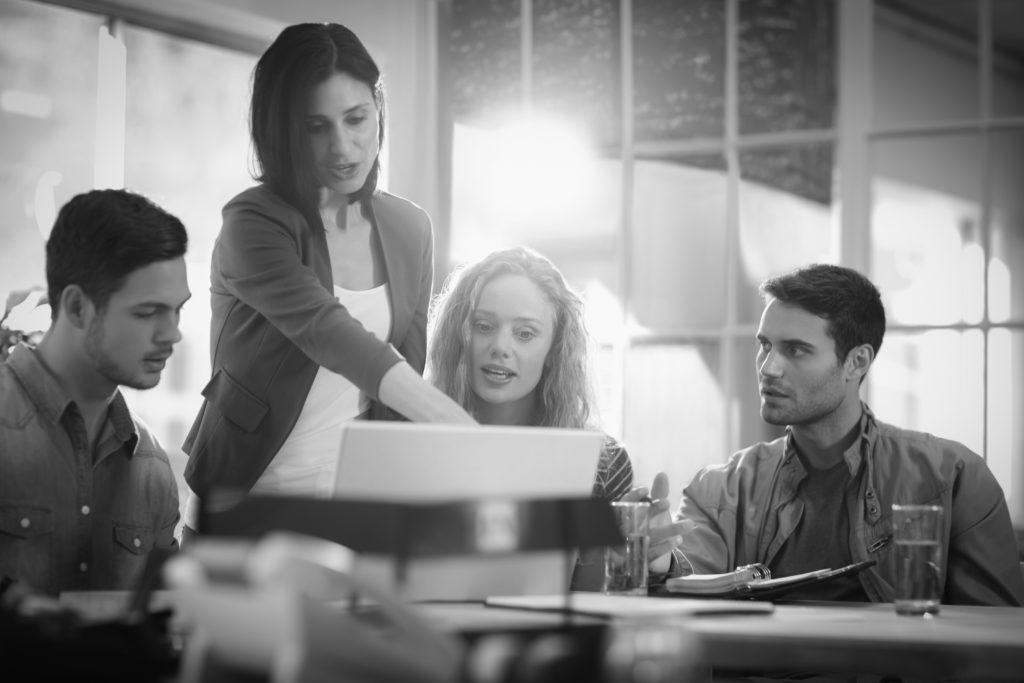 Coca-Cola, Nike, Disney. What do these names have in common? They are some of the world's most iconic brands. In fact, you probably have some sort of emotional attachment or connotation with each of these names. As an independent professional, brand may not be the first thing you think of when considering how you run your business, but brand is just as important for you as it is for these well-known companies.
What is a personal brand?
A personal brand is how you present your business, how you interact with clients, the final product you deliver, and the way in which you deliver it. Strong brands are clear about what sets them apart from their competition, have an associated value proposition that they consistently execute, and deliver quantifiable value or results. A well-crafted personal brand can give you a competitive advantage, helping bring in both new and continued business.
In her webinar, Independent and Empowered: What Does BRAND Have To Do With It?, Lynn Miller, Faculty Manager and Portfolio Manager for Women's Programs for the Center for Creative Leadership, outlined five steps to actively refine your current brand and reach your aspirational brand. Below, we summarize the key takeaways from her talk.
5 Ways to Build a Personal Brand
1. Develop a Personal Brand Statement
Whether you're building out your personal brand for the first time or revisiting your existing brand, it is helpful to start by thinking about your brand value statement. In order to define and evaluate your brand, you must first do some self-reflection. What do you bring to the table in terms of your values? How do you think of yourself? Your personal brand is essentially your reputation; it is how people see you and what they say about the work you deliver.
2. Define What Motivates You
Next, think about what motivates you, and what you stand for. Write out a list of 10-15 words that resonate with you and describe your brand. Then, cut that list down to your top five values. Next, cut that list down to three and those are the values that should be driving your business. These words should define what you're passionate about and make you excited to be doing the work you're doing each day.
3. Think About What Makes You Unique
Think about one of your favorite brands. Is there something special about that brand that makes you loyal to it above others? Apply the same idea to your personal brand. Consider what you're known for, what makes you unique, or what hidden talents you might have. What makes you different than others in your industry? Leverage your strengths and make them a part of how you portray yourself and the services you offer.
4. Consider How You Can be Memorable
Think about your elevator pitch—that concise, compelling statement describing your business that you tell people when they ask what you do. In that pitch, you likely discuss the impact of your work—how what you do can benefit a client. Impact is an important part of your brand. It's what will keep people coming back to you again and again. Consider the results clients can expect to see from your work and how what you do can make a difference in their lives.
5. Build a Marketing Plan
Once you know your brand statement, motivations, values, differentiation, and impact, you're ready to make a marketing plan. How do you want to go about selling yourself? Marketing can take many forms for independent professionals. Consider your target audience and how they might find out about you and reach you. Then, build out your marketing plan using your personal brand as a background for everything you create.
As you continue to build and revise your brand, consider gathering outside input. While you may be intimately familiar with your brand, a coach, mentor, or client can provide a fresh and valuable perspective.
For more information and tips on marketing and branding, read 6 Steps to Successfully Build a Small Business Brand.
---
Find independent consulting jobs with top companies through MBO's marketplace
---