How to Increase the Visibility of Your Business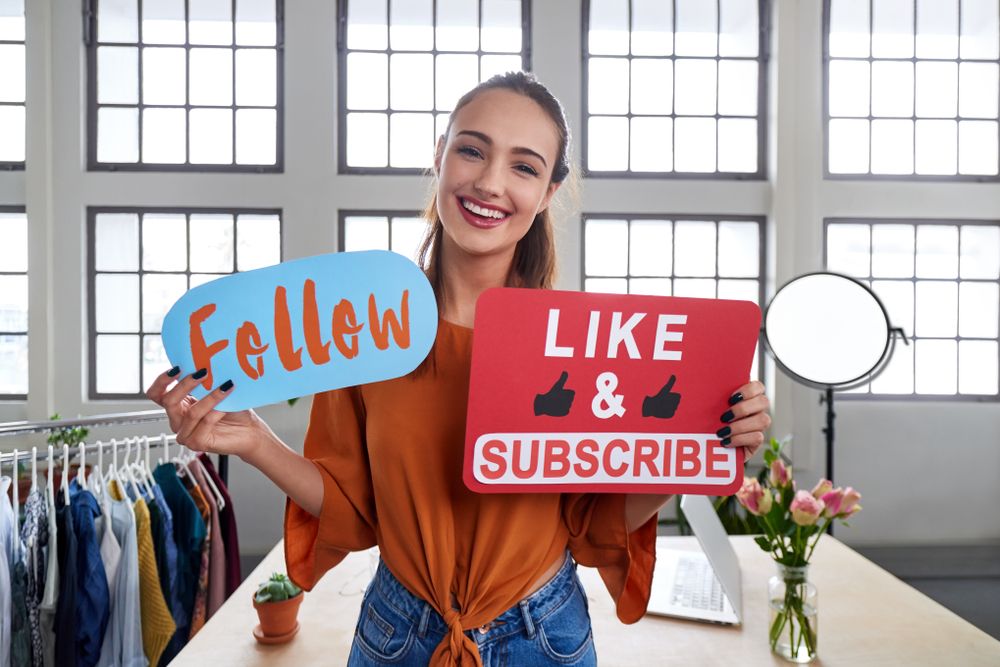 Key Points
Self-promotion may seem like a difficult effort to some, but consider it as giving your company the opportunity to move to the next crucial stage.
The good news is that creating a great brand doesn't have to be expensive; effective marketing strategies can have a significant impact without depleting your budget.
To boost the visibility of your independent business, use these four suggestions.
You may have written a great business plan, but it can be hard to make headway with if people don't know who you are or what services you offer. For some, self-promotion may seem like a daunting task, but think of it as enabling your business to take that next important step.
The good news is, building a strong brand doesn't have to put a strain on your finances—the right marketing efforts can create a big impact without hurting your bottom line. Remember, building a company that is publicly visible and recognizable is essential to growing your business and gaining new clients. Follow these four tips to increase the visibility of your independent business.
1. Create a Professional Website
Think of your professional website as your primary online business presence. Not only is a website a helpful communication tool, but it is also a platform where you can promote your skills, showcase your work, and generate new leads.
If you don't want to spend a lot of time building a website or don't feel you have the skills to do so, don't worry. There are many tools out there such as SquareSpace or Wix that provide easily customizable templates to help to get you set up and running quickly.
When building your website, consider what your target audience is interested in seeing. Include keywords related to your business or industry that people might search for when looking for services like the ones you offer. Employing the right Search Engine Optimization (SEO) techniques can help you stand out in Google search results and give your business a leg up on the competition.
2. Take Time to Network
Networking is an important part of running any independent business, and can be particularly helpful in getting your name out there. Search for new potential connections via LinkedIn groups, small business owners local to your area, or social media influencers who you admire. Engage with people you are interested in by sharing a relevant news article, or asking them a question about their own business.
Stay in touch with contacts you make to keep them updated on your professional accomplishments and to see what is new in their world. Perhaps they are starting a new project, or have worked with a client you are interested in reaching out to. Remember, you are a valuable resource as well. Build strong relationships by helping others out and they will likely return the favor in the future.
3. Create Engaging Content
Creating content is one of the easiest, effective, and financially savvy ways to increase business visibility. Good content will help inform potential clients about what you do, showcase your expertise, and build trust among your community. Content can take many forms, so experiment to find out where your strengths lie and what interests you the most. Start a recurring blog on your website, volunteer to write guest blogs for industry publications, start a podcast, or write an eBook series or research-based whitepaper.
As you begin to create content, consider what your audience is interested in. Reach out to past or potential clients and ask what they might find useful. Use that information to generate different topics of focus. Also be sure to consider the overall brand you are trying to build. Always edit your content to make sure your tone and style is consistent. Polish things off by adding visual elements to grab people's attention such as a short video, slideshow, or infographic.
4. Grow Your Social Presence
Social media is yet another way to build brand awareness and trust. Taking the time to maintain a few social profiles can really pay off in the long run. Social media sites can be helpful in making new connections and engaging with an audience that may include future clients.
When building a social media presence, consider how to best use each platform based on what will be of most use to your particular business. For example, Facebook might be good for sharing how-to tips or engaging with an industry group whereas Twitter might be more useful for sharing and discussing breaking news. Search for hashtags, groups, and conversations that are relevant to your business and start talking to people. Post sharable content such as an industry news article or a blog you write and ask for people's thoughts. The more you share and engage with people online, the more visible you and your brand become.

Subscribe to our
blog
Get a weekly email of our latest posts sent straight to your inbox
Learn

more

about the MBO Platform
FOR INDEPENDENT
PROFESSIONALS
your independent business with MBO
Engage, scale, and optimize
your independent workforce