5 Reasons to Join the Gig Economy in 2020 and Beyond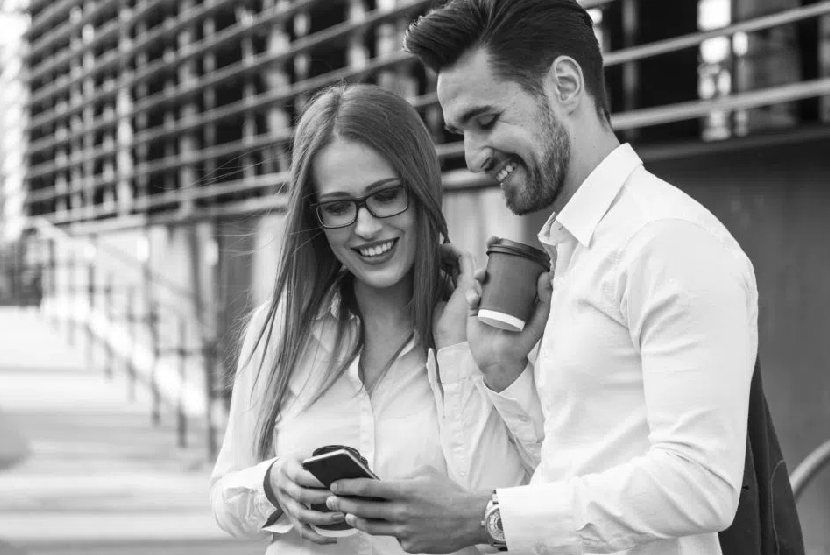 The United States currently boasts 41.1 million independent workers—a tally that is expected to rise despite record low unemployment and some of the strongest jobs numbers in more than nearly two decades.
2020 may also be a tipping point. With roughly one-third of the private U.S. workforce already working as independent professionals combined with the fact that COVID-19 has led to a decrease in full time workers, companies are looking for ways to optimize their workforce with the expertise of independent workers in highly in-demand areas like IT, R&D, and marketing.
Here are five reasons to consider making the leap to independence in 2020 and beyond.
1. Tax Advantages
In late 2017, the United States government issued the Tax Cuts and Jobs Act, the biggest overhaul of the U.S. tax code in more than 20 years. A new portion of the revenue code, Section 199A, allows independents to take a significant deduction—20% of their businesses' qualified business income (QBI)—if they make less than $315,000 annually, filing jointly.
This deduction, particularly when taken in tandem with other qualified business deductions, could help qualified independent professionals save thousands of dollars on their taxes each year. The operative word here, however, is qualified. The IRS and other agencies will be on the lookout for those independents and businesses not engaging according to proper tax and labor law standards. Not sure if you're qualified to start a business? Consider these three key steps first.
2. Work-Life Flexibility and Control
Want to choose how or with whom you work? Consider going independent. According to MBO Partners new Client of Choice study, 87% of independent professionals say they have some or a lot of choice in determining who they work with. As a result, most independents like their clients and client relationships, with 85% saying they are very satisfied and only 1% saying they are very dissatisfied.
Independents are in the driver's seat. A desire for greater work/life flexibility (66%), a desire to control their schedule (69%), and a desire or need to earn more money (49%) are top reasons people go independent.
3. Remote Work is Easier Than Ever
As technology advances, it has become easier to work independently. Collaboration tools like Slack and co-working spaces such as WeWork improve day-to-day processes and offer a sense of community often missing for independents.
In an era where even traditional workers often spend some time at home—43%, according to a 2019 Gallup poll—companies are all the better prepared to engage independents, who work when and how they choose.
In addition to MBO's own back-office services, the self-employed are able to take advantage of everything from productivity apps to online collaboration tools, many of which are free or cost only a few dollars per month.
The key to success, however, is having a plan—for finances, for marketing, and even for project management—and being prepared to manage everything on one's own, from professional development to financial and retirement planning.
4. Marketplaces Provide Opportunities for Work
There are more ways than ever to find work in 202o, even if you aren't an expert at marketing your services. According to our 2019 State of Independence research, 24% of independents used an online platform to find work in the past year—up from just 3% in 2012—while 29% of workers plan to use an online platform in the next year.
It's always a good idea to keep your options open. There are many online marketplaces, including our own platform, a marketplace for finding independent consulting jobs with top enterprises.
Just know that participation in these marketplaces involves regular care and feeding to make sure that your profile is up-to-date and that you are regularly searching out the most relevant opportunities for your skill set.
5. Independents Are Well Paid
In 2019, the average income, according to MBO's State of Independence, for a Full-Time Independent was $68,300, nearly $10,000 higher than the median family household income in the U.S. ($59,039).
Fully one in five independents earn more than $100,000 annually as well, a figure that has risen in every year of the State of Independence research. For many, independence is not only a viable career path, but a financially advantageous one as well. (Quick PSA: Check out our webinar on building a Million-Dollar Business.)
These numbers are impressive and can certainly lead one to look at independence with rose-colored glasses. But remember that the study also showed a sharp divergence among demographic groups, with Millennials earning $52,200 while the older cohorts earned more than $78,000. This difference can largely be attributed to time spent in the workforce, as older workers have more years of experience and strong professional networks and can command higher rates for their skills.
Before going independent, consider the financial needs of your unique situation and that of your family. You'll want to save 3-6 months of income as a slush fund to get you through any gaps between projects, have a plan to fund benefits like healthcare and retirement, and also a have a plan to market your services—a skill that, depending on your background, may not come naturally.
All in all, if you're considering going independent, 2020 is looking like a strong year to make the leap, whether you're planning to go all-in or test the waters as a part-time consultant with a #SideHustle.
Subscribe to our
blog
Get a weekly email of our latest posts sent straight to your inbox
Learn

more

about the MBO Platform
FOR INDEPENDENT
PROFESSIONALS
your independent business with MBO
Engage, scale, and optimize
your independent workforce