When to Transition to Independent Consulting from a Full Time Job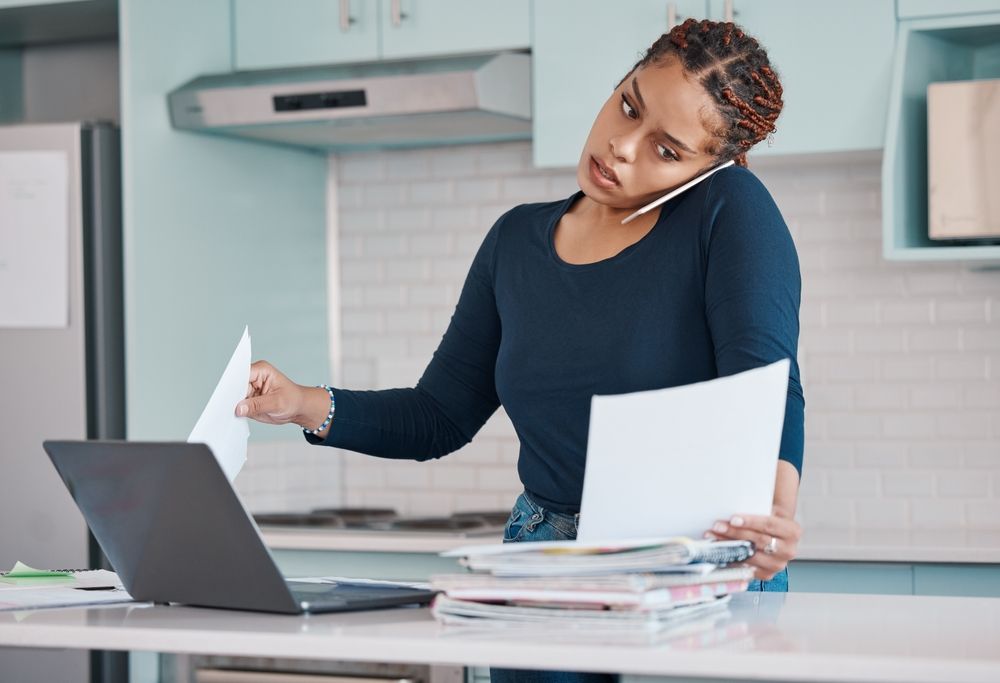 Key Points
If you are financially capable of becoming independent, you should keep a buffer in your funds because there may be sporadic changes in your income.
If you want to be independent, you must have an entrepreneurial mindset, since working for yourself has advantages and disadvantages, and you must be equipped to deal with each.
Here are a few crucial elements that might help you decide if (and when) leaving your full-time job to pursue a career as an independent consultant is the correct move for you.
If you are considering quitting full-time employment for a career as an independent consultant, here are several key factors that can help you determine if (and when) this transition is right for you.
1. You are financially ready
There's no magic number needed to quit one's job and make the leap to self-employment, but typically one should save between three to six months of general expenses. The finite number depends on the person and their experience as a consultant—if you have a career where you've done consulting in the past and are diving back in, three months might be enough. If you're looking to make the leap right from full-time employment to consulting, 6 months is a safer cushion.
Many independents also use side-gigging or part time independent work as a "runway" to self-employment. In some cases, particularly among older workers who want to ease into retirement, independents may even be able to transition from an employee to a consultant of their current company. By leveraging the security of a regular paycheck, they can concentrate on building their network, gaining new clients, and adjusting to the cadence of consulting income, which often comes on a project milestone or completion rather than a standard biweekly paycheck.
While those traditionally employed and independent alike should maintain a savings cushion, independents should be extra diligent due to the occasional income variations that come with being independent.
How one saves is a personal choice, but people may choose to utilize higher-yield savings accounts, maximized 401(k) contributions, or simple lifestyle and budget streamlining techniques to save enough money to make the transition to independence.
Independents should also be aware that their paycheck may not reflect taxes, and should plan to budget 25% to 30% of their net pay in taxes, or utilize a service such as MBO Partners where they can pay themselves a wage on a W-2 basis, and account for taxes with each paycheck. MBO also allows independents to opt in to portable benefits such as group health insurance and tax-advantaged retirement savings vehicles.
In addition to savings, independents should plan for items such as paid time off, as well as a bill rate that accounts for taxes. MBO Partners offers a simple to use bill rate calculator that can help would-be independents and experienced consultants alike determine how much to charge for their services.
2. You have an entrepreneurial mindset
Making the leap to independence is more than just about having enough in the bank; it's about the independent mindset. MBO's 2022 State of Independence in America study today, there are 64.6 million Americans working independently and the independent workforce itself is expanding three times faster than general employment.
Working for one's self comes with advantages and disadvantages. Some feel empowered by the flexibility to work when and how they choose. Others may find independence lonely; there aren't peers to consult for guidance, a boss to set priorities, or colleagues to brainstorm with. Professional development is also a challenge. Independents must seek their own path to career advancement.
When it comes to making decisions such as these, know that most successful independents are already experts in their field when they make the leap—the average independent has more than 8 years of professional experience, according to the State of Independence.
Successful independents come from all walks of life and pursue any number of different types of work, but all are entrepreneurial, have marketable skills, and, perhaps most important of all, know the ins and outs of the independent lifestyle, including the freedom, flexibility, and occasional uncertainty it brings.
3. You are prepared
Companies such as MBO Partners can provide the business operating system needed to set up and manage an independent business virtually overnight, but they can't provide the skills and mentality needed to succeed in the long term.
However, the State of Independence shows that more independents are more than ever before 87% say they are happier working independently, and 78% Say they are healthier working independently.
Remember, becoming independent is not just making the decision to leave a full-time employer, but also includes making the decision to run your own business. This involves many "back office" tasks often taken care of by an employer, such as billing and invoicing, accounting for vacation and paid time off, office space and more. Using a business operating system such as MBO Partners to manage your back office can alleviate some of these issues, but others require time, planning, and occasionally, money.
For some, this includes a work location, if you do not work onsite at a client. If you don't have a dedicated space in your home, you may wish to secure paid office space at a co-working location, which is often tax-deductible, but not generally billable back to the client.
Successful independents value the flexibility of working when and how they choose, but also need to be able to have the cash flow to cover a paycheck that comes in on project milestones or a break in income between projects.
Of course, it's still important to remember to put money aside for things like retirement, or, if you're already retired and working part-time as a consultant, to plan for health-related expenses as you age.
If you're considering becoming a full-time independent consultant, learn how to prepare yourself by reading: How to Transition from a Full Time Job to Self-Employment.
Going independent is a big decision that requires planning. Answering these questions will help you understand if you are ready.
This article from MBO Partners does not constitute legal or financial guidance.
Looking for work as an independent consultant? Join our marketplace to search for your next project
Subscribe to our
blog
Get a weekly email of our latest posts sent straight to your inbox
Learn

more

about the MBO Platform
FOR INDEPENDENT
PROFESSIONALS
your independent business with MBO
Engage, scale, and optimize
your independent workforce