The Future of Work: 11 Trends and Tactics that Matter in 2023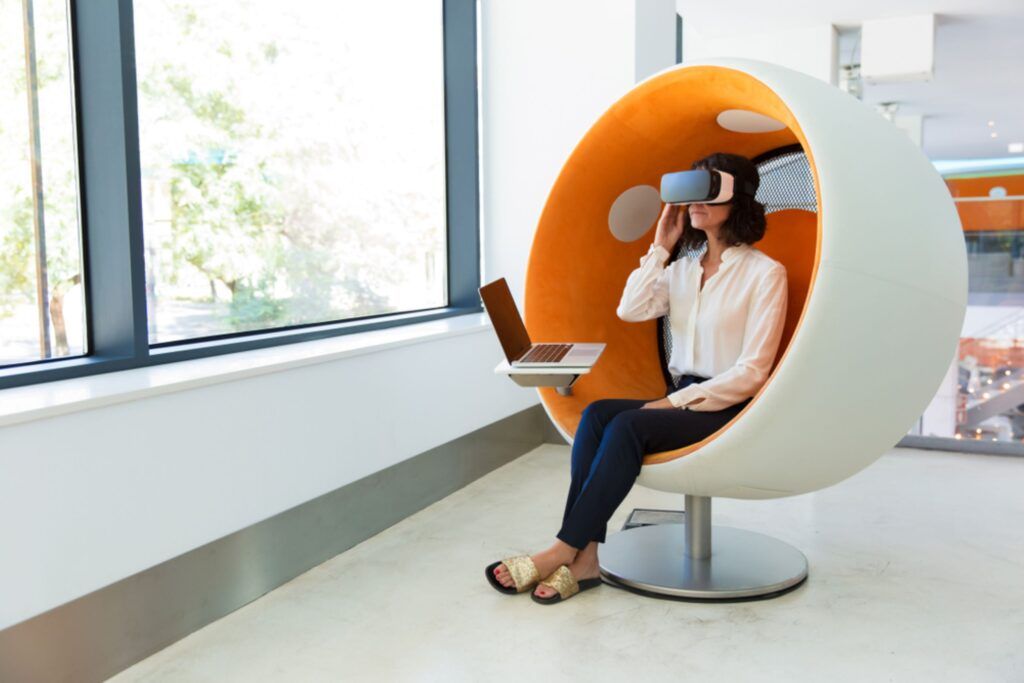 Key Points
The future of work is far from set. New models are nascent as the business landscape changes. We don't know yet how they will ultimately affect how work looks.
Alongside these changes, the independent talent space is growing. An evolution is underway as independent talent platforms and marketplaces remain dynamic.
Members of MBO's senior leadership team weigh in on what trends and tactics are important in 2023
The future of work is far from set. New models are nascent as the business landscape changes. Players in some industries (for example, the federal space) have consolidated, while other industries are achieving significant growth through acquisition (e.g., healthcare, technology) and new entrants (e.g., technology). We don't know yet how these actions will ultimately affect how work looks.
Alongside these changes, the independent talent space is growing. Some industries have embraced the optimized or blended workforce as a key success factor. Other industries are moving slower, opting to stick with old staffing paradigms. Regardless of this resistance, an evolution is underway as independent talent platforms and marketplaces remain dynamic with ongoing entrants and departures.
Regarding the future of work, particularly with reference to independent talent, what trends and tactics are important in 2023? Members of MBO's senior leadership team weigh in with answers to this question.
1. Workers still call the shots
There are more open jobs than unemployed workers, and so-called quiet quitting remains on business pundits' radar. The Great Realization is still underway, and workers have the power to choose their preferred work styles.
To progress toward and achieve business goals, companies need policies and processes to engage and retain workers regardless of status or work style. Expand to include policies for remote workers and digital nomads for employees and independent talent.
2. More people work to live rather than live to work
Workers, regardless of status, want many experiences, and they aren't committed to a single company or even to full-time employment. Younger generations in particular are highly entrepreneurial and expect to have various work experiences across various companies. They also want their work styles to complement their lifestyles, which may account for the impressive upsurge in independent professionals. With more choices and financial security, most independents are happier and healthier and plan to stay the course as business owners.
3. Gen Z and DEI remain top of mind
It's important to think about the next generation and plan talent strategies around it. Gen Z is the most entrepreneurial generation in history. Soon, they will outnumber Millennials and Gen X in the workforce. The old ways of work don't attract them.
The workforce is also more diverse. The young cohort in the U.S. is the most ethnically and racially diverse of any generation. As more Gen Zers enter the workforce, the racial composition of the independent workforce has shifted over the past three years. We need diversity, equity, and inclusion goals at the forefront of hiring strategies for employees and independent labor.
4. Take on market disruption with independent talent
First COVID, then mass hiring, then mass layoffs and economic uncertainty. Meet market disruption with your own disruption. Articulate your strategy, get aggressive and focus on driving results to achieve the right outcomes. How do you get the skills needed to do this? Strategic use of independent talent.
Presumably, the roles you have open or planned are meant to address the demands of your business. You can create an edge for your business by translating that demand into outcomes you need to achieve and designing a flexible workforce strategy around those outcomes. You're not likely to obtain all the skills you need with full-time workers. The up-and-coming generations are the most entrepreneurial in history and have demands for how they like to work, so engage them in ways that work for them as independents.
5. An optimized workforce is a must-have, not a nice-to-have
An optimized workforce—an articulated mix of full-time, independent, and offshore talent—is certainly a component of the future of work. Professional services firms are already onboard with the optimized workforce model. Independents work at 100% utilization, highly valued in a consultative services model. Other industry sectors are slower to catch on and, as a result, are missing significant competitive opportunities.
Even if you aren't optimizing your workforce at scale in 2023, you need to get key leaders together, generally in HR, and formulate a total talent approach that strategically includes contingent labor. To start, decide on what areas of the business will benefit most to invest in growing talent that is not FTE, take action, and then grow from there.
6. Recontextualize independent talent as an extension of your workforce
Regarding the workforce and contingent labor, think of "extended" rather than "contingent." Recontextualizing independent talent as an extension of your workforce is more than simply a word change. It is a strategic move that requires a mindset and culture change. Partner with an expert who understands the market and knows how to produce the right results, not a one-size-fits-all player but a reputable firm in contingent labor and the optimized workforce.
7. Focus on skills, not employees
Many workers, especially younger generations, pursue work options other than long-term employment with one company. They may be job hopping—according to the Bureau of Labor Statistics, Millennials average three years in one job while Gen Z's is less than half that number. They may be members of the more than 64 million independent professionals in the US. Or they may be doing both—combining full- or part-time employment with part-time or occasional independent work.
Given the work- and lifestyle choices that many workers are making, employers can no longer effectively think of "their people" as a single block called employees. Further, they cannot continue to think of needed skills in the context of FTEs. To chart the best way forward, plan your 2023 strategy around the skills and outcomes needed to achieve your business goals, and then form hives of people—whatever their work styles—to do the work.
8. Ensure that policies cover all the work styles in your company
You can be exposed to huge risks without the right policies in place. The ways people work have multiplied, so many enterprises support a variety of situations. In-office, hybrid, remote, digital nomad–these are some of the most common work styles across the business world today. We may see other styles crop up in the future. It is important to mitigate risk by implementing policies that work for each work style, and for employees as well as independent talent.
9. Clients of Choice win
Positioning yourself not just as a place to work, but as a good client, can help you compete successfully for in-demand talent. This starts with having independent-focused policies and systems. Look at which positions should be filled by employees, and which could be filled by contingent labor or outsourced. Establish the right policies for activities like compliance, onboarding, and offboarding. Use in-house expertise or hire a partner with the right qualification to help gain useful insights and implement best practices that can position you as a Client of Choice.

10. Curate your direct sourcing to get the most value
Not all organizations that have implemented direct sourcing are executing the strategy effectively. Instead of thinking of direct sourcing as a "bolt-on" of your talent program, incorporate it into the program. Select specific skills critical to your business goals and curate talent pools around those skills. Curating specific areas where you want to excel helps avoid boiling the ocean and ending up with a direct sourcing activity that is mediocre or worse. It also supports your talent and motivates them to continue working with your organization. Use marketing principles to nurture and promote your direct sourcing program inside and outside your company. Consider your independent professionals in the same context as customers and prospects and use the same tactics to attract and retain the right talent.
11. Artificial intelligence (AI) is the way of the future
While robots aren't taking our jobs, at least today, AI has streamlined and improved many pieces of work. In the future, "people work" will be done by skilled labor that "polishes" what AI does. This has an engineering and a product impact – you can go to market faster than ever and offer customers deeply personalized experiences at scale. Start now to plan how to retool and retrain your organization to tap the new world of AI-assisted work.
Subscribe to our
blog
Get a weekly email of our latest posts sent straight to your inbox
Learn

more

about the MBO Platform
FOR INDEPENDENT
PROFESSIONALS
your independent business with MBO
Engage, scale, and optimize
your independent workforce