6 Things to Keep in Mind When Managing Remote Workers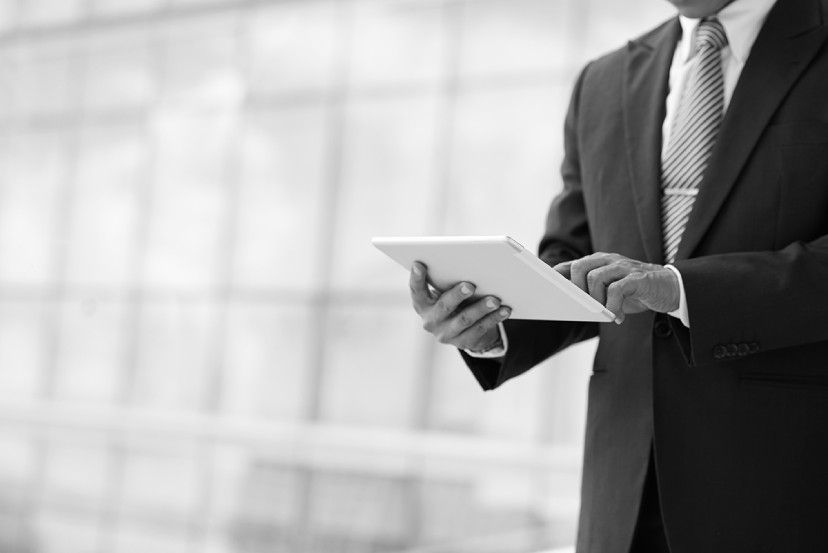 Remote work is more common than ever before and many enterprise managers are finding the need to shift their mindset and policies to align with a virtual work environment. There are many benefits to remote work including increased work/life flexibility, lower costs, and often greater productivity. Of course, there are many challenges as well. In particular, it is simply more difficult to collaborate, communicate, and interact with workers.
In order to successfully manage projects remotely, managers must find ways for their remote teams to stay connected, engaged, motivated. Here are six ways to set your remote workers up for success.
1. Set Expectations and Review Objectives
Taking time to discuss and set expectations helps to ensure that everyone is on the same page before a project begins. Start by talking about broader topics such preferred communication styles and work hours. Do the independent contractors you are working with have any project management tools they like to use or times of the day when they are generally available? Nailing down these details ahead of time will help to avoid miscommunication and frustration down the road.
Next, delve into specific project details. What roles do each people on the project team hold and who is responsible for what? If you need to provide remote workers with access to resource materials, company systems, or data sets how do you plan to do that remotely? Be sure to talk about larger project goals, performance objectives, and deliverables. Get specific about what you expect on a daily and weekly basis and, in turn, give contractors an opportunity to give their input and ask any questions they have.
2. Create a Communication Plan
When working with independent contractors, communication is key. And good communication becomes particularly important with remote workers. Consider what type of communication would work best for the type of project you are managing. Perhaps that looks like a short, daily check-in, or a longer meeting once a week. Would a formal, written project report be helpful or does a short email update suffice?
No matter what type of communication plan you decide to go with, ensure your remote workers are on the same page. If there are other people in your company they will need to get in touch with throughout the project, be sure to provide them with contact information. It's also a good idea to come up with a plan for what to do and who to contact in case of an emergency or project escalation.
3. Make Use of Remote Work Technology
There are many great remote work technology options available today—take advantage of them. Project management tools like Basecamp, Trello, or Asana can be a great central hub for project activities. Cloud-based storage systems like Dropbox or Google can be a helpful place to store project-related documents. Messaging platforms like Microsoft Teams or Slack provide a way to communicate quickly and easily. Video platforms like Zoom, Skype, or Google Hangouts can be great for establishing a more personal connection.
Once you decide on the platforms and apps you want to use for your project, be sure to define what each tool is used for. For example, you may use email for delivering a weekly project summary, video conferencing for daily meetings, and a messaging app for non-essential communication throughout the day.
4. Factor in Flexibility
One of the most important things you can do when managing remote workers is to remain flexible. It's not reasonable to expect remote workers to be on-call every hour of the day. One of the main reasons people choose to work independently is the flexibility it provides.
Independent contractors have the right to perform their work when, where, and how they choose. While you can certainly work together to talk about general hours when they are available to meet or answer questions, try to focus more on the quality of deliverables rather than on the details of how that work gets done.
5. Establish Trust and Build Relationships
The better you get to know your remote workers as individuals, the more trust you can build with them. Take time to talk to the independent contractors you are working with and get to know their interests and personal goals. Remember, just because you're working together virtually doesn't mean there aren't opportunities for connection. Before a meeting starts, ask how their day is going, send a text every few days to check in, or host a virtual coffee break or happy hour where people can chat informally.
6. Acknowledge Achievements
Recognizing the achievements of remote workers helps to boost motivation and build a stronger relationship. In fact, one of the most significant factors that contribute to the satisfaction of independent professionals is feeling that their work is valued. Call attention to quality work both to the individual as well as the larger project team. Be sure to share any positive feedback from internal employees or customers.
Subscribe to our
blog
Get a weekly email of our latest posts sent straight to your inbox
Learn

more

about the MBO Platform
FOR INDEPENDENT
PROFESSIONALS
your independent business with MBO
Engage, scale, and optimize
your independent workforce