5 Tips for Hiring Independent Contractors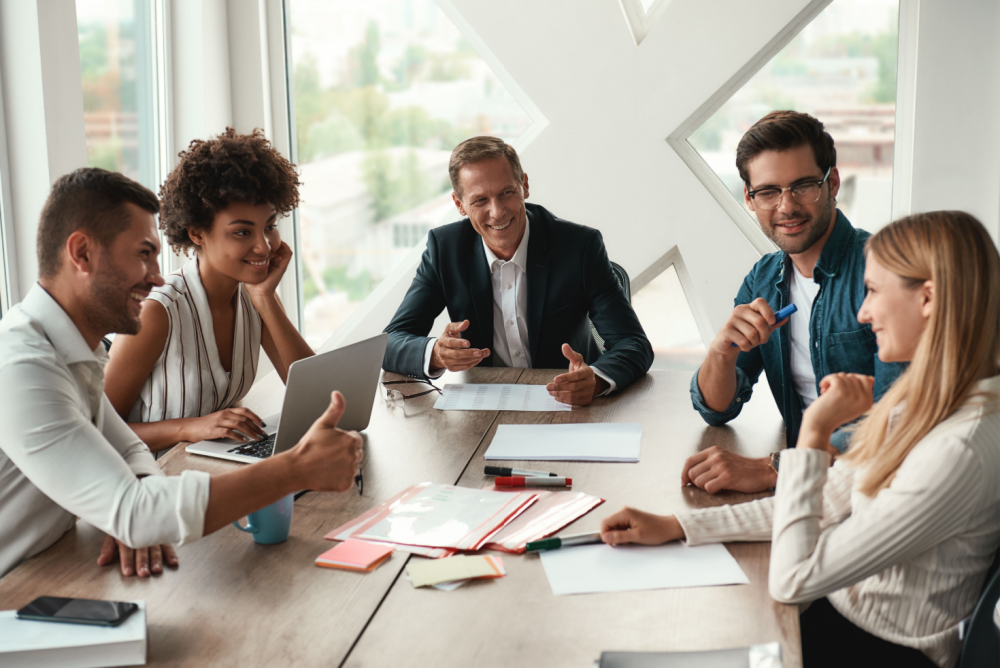 Key Points
Hiring a full-time employee is a very different process than engaging an independent contractor.
When writing a job description, be sure to include information about what it is like to work as an independent contractor for your company.
Instead, consider using an online marketplace designed specifically for contract work, or a clearly labeled section of your website for contract projects.
Hiring a full-time employee is a very different process than engaging an independent contractor. In general, full-time employees are the best option for ongoing business needs that are a core competency of your company. Independent contractors offer flexible options for project-based work, or when you need to bring on specialized expertise for a particular deliverable. It is important to understand when you need which type of talent and how to recruit and hire for each role.
Employees vs Independent Contractors
Full-Time Employee: A person who works for a single employer. The employer dictates and controls the work performed as well as the hours and location of work. the employee is entitled to company benefits, which may include stock options, 401(k) matching, paid time off, or health insurance. They are also entitled to legal benefits of a W-2 employee including Unemployment Insurance and Workers' Compensation.
Independent Contractor: A person who operates as an independent business and may perform work for multiple clients. Independent contractors dictate when, where, and how they complete the work outlined in their contract. They typically submit an invoice for completed work and provide their own tools and equipment. They are responsible for both the individual and employer side of taxes (FICA). They are not entitled to company benefits.
5 Tips for Hiring Independent Contractors
1. Create job descriptions for independent contractors
Here are some ground rules for creating job descriptions that are specific to independent contractor roles:
Don't take an ancient job description slanted towards FTE's and post as a contractor role
Market the project scope in addition to the desired skills to make the opportunity attractive to the right audience.
Make it clear which skills are required vs nice to have. That will help talent identify if they are qualified as well as help recruiters send you the right candidates.
Advertise a title that will make sense to the audience you are hoping to attract. Titles are sometimes the very first thing talent sees when looking through a list.
Use an internal title to advertise a project role.
When writing a job description for an independent contractor, consider your audience. Independent contractors are looking for:
control over their schedule,
good work/life flexibility,
the opportunity to work on projects for a company that respects their skills.
When writing a job description, be sure to include information about what it is like to work as an independent contractor for your company. For example: What is interesting about this particular role and why would it appeal to an independent contractor? Consider the title you are associating with the job. Does it accurately reflect the role? Avoid using an internal title that won't resonate with people outside of your company.
When it comes to payment, it's a good idea to list the bill rate if it is absolute or if you know the market for the skills you are looking for. If you are unsure what the market is or if your budget is somewhat open, consider listing a rate as negotiable. This will help you get an idea of what the market rate is for a skill set.
As much as possible, specify project details and traits you are looking for. This may include:
Experience: Rather than focusing on years of experience, look instead at what experience the contractor has. When it comes to project work, what matters is the type of projects the contractor has done.
Skills: Include "must-haves" as well as "nice-to-haves"
Duration: Expected project length
Travel: List travel requirements, if applicable and whether or not travel is reimbursed
Deliverables: Give an overview of what work you expect the contractor to complete, or goals you want them to achieve.
Required licenses or certifications
2. Post your job listing in the right place
This may sound obvious, but be sure to post your job description in the right place. For example, avoid using a FTE job requisition to advertise a contract role. Independents typically won't look on the career page or your website for a job, because 99 percent of the time contract roles are not listed here.
Instead, consider using an online marketplace designed specifically for contract work, or a clearly labeled section of your website for contract projects. Marketplaces are an increasingly popular way to post jobs, source, and self-select talent. Typically, an independent contractor will fill out a profile and then apply to or be matched with positions that fit their skillset. Independents are very familiar with using marketplaces, and posting your job in a place where they are already actively looking for work is a win.
3. Learn how to review resumes of consultants
When it comes time to review resumes for your job posting, remember that work history for an independent contractor will look different from that of a typical employee. For example, it is common for independents to organize their resume by skill rather than in chronological order. This allows them to highlight their expertise.
If you don't see a specific keyword or skill you are looking for, don't assume the candidate doesn't have that experience. Many independent contractors come from long careers and have a wide range of skills. When in doubt, reach out and ask. Just imagine fitting 25 years of experience on a single page summary of work. Also, if you see past job titles on a resume such as "Senior," "Director," etc. don't let this deter you. In many cases, independent contractors have grown through the ranks at a large company and have now branched out as a business of one. Vice versa, it is also helpful to focus on the contractor's ability to do the project as opposed to the number of years of experience they have in a certain area.
4. Nail the interview process
Before you interview a candidate, be sure to review their portfolio of work to make sure it holds up. During the interview, use a standard set of questions for all candidates to ensure you compare them accurately.
Mainly, focus on the projects they've completed in the past. Are the projects they've completed in the past simliar to the work you're looking for? How well do you think they will be able to complete what you ask? And, of course, please be on time for interviews, and set expectations early regarding the need to be on or off-video. Last-minute cancellations (on either side) will lend a negative impression.
5. Maintain momentum
When hiring an independent contractor, it is important to maintain momentum throughout the recruiting process. After receiving submissions from your job postings, review resumes within three days and provide feedback to candidates (interview, or no interview). This is also a great time to provide feedback to your recruiting team as to what you liked or didn't like. At this time, be sure to provide feedback to your recruiting team as well. Let them know what you liked and what you didn't like. This will help them target the right candidates moving forward.
Make sure to quickly schedule interviews for selected candidates. Quality candidates won't be on the market long and you don't want to miss an opportunity. If you do decide to interview a candidate, do so within five days of resume submission. Avoid the black hole: submissions going in but never coming out with feedback. This can damage your company's brand within the independent contractor community and make them think twice before applying again. Further, in today's competitive market, top contractors will engage with brands that offer prompt responses, increasing your chances of landing your top candidate for projects.
Conduct second-round interviews within one week of the first interview. Keeping talent moving along quickly will help make sure you can work with the people you want. Independents try and keep their business pipeline full. If they don't hear back quickly about a potential project, they will move on to the next opportunity. This is a fairly different approach than a full-time employee who may have the ability to sit in their current role until they are offered a new one. Finally, present offers within five days of the second interview. Don't forget that your contractors who are interviewing and available are likely interviewing with multiple buyers. When you find talent you want to work with, move quickly.

Subscribe to our
blog
Get a weekly email of our latest posts sent straight to your inbox
Learn

more

about the MBO Platform
FOR INDEPENDENT
PROFESSIONALS
your independent business with MBO
Engage, scale, and optimize
your independent workforce