4 Ways to Become a More Agile Enterprise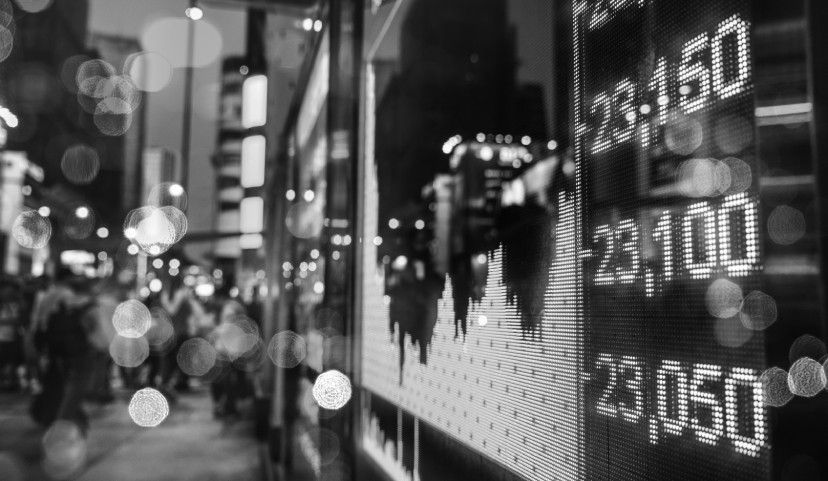 What is an Agile Enterprise?
An agile enterprise is an organization or business that moves quickly; one that acts and reacts in a rapid manner.
In a business climate obsessed with short-term results, it's no surprise that the word 'agility' has become synonymous with enterprise strategy. Now more than ever, enterprises must create ways to become more agile simply to remain competitive in today's environment. To this end, becoming more agile has also increased the demand for engaging independent contractors to allow organizations to work more efficiently, in short bursts of expertise, and bring fast results.
MBO Partner's Client of Choice efforts reinforce the need for enterprises to adapt to the evolving market demands. "For businesses to effectively compete in the marketplace, it is critical to engage the best and the brightest independent professionals," says CEO Gene Zaino. "To do so, they need to understand both how and why independent professionals choose their clients, and what clients can do to position themselves as a Client of Choice."
Barriers to Being an Agile Enterprise
At large organizations, however, there are often barriers to agility. For example, as more independent professionals enter the enterprise workforce, they are met with insurance requirements in their contract. Many of these requirements were set years ago and have not been updated to reflect the workforce of today, resulting in unbalanced contract economics. That is, the cost of insurance outweighs the profit of the contract.
4 Ways to Become More Agile
In order to maintain status as an agile enterprise or even obtain this description, organizations must reflect on their internal processes and make improvements with agility and speed as part of their core principles. Here are a few sample areas across an organization that are low-hanging fruit to produce a more agile enterprise.
1. Assess Insurance Requirements
When was the last time you reviewed your insurance requirements for suppliers, subcontractors, corp-to-corp, or independent contractors? Did you know, on average, 10-15% of independent contractors deny contract engagements because the requirements are not financially feasible?
Insurance requirements play a specific role in business partnerships, transitioning risk from the enterprise on to the partner based on the work being performed. Assessing existing insurance requirements with peers in your industry and the contract engagement risk can help realign requirements for the new way of work and increase the speed of business partnerships.
2. Rethink Project-based Talent Strategy
A change of perspective can bring new life into an organization. Changing your organization's view of how work gets done, from a full-time workforce to project-based efforts, could be key to making your organization more agile. Strategically looking at anticipated annual projects, rather than traditional 'roles' or 'project descriptions', could shift your idea of performance to incorporate more independent professionals for quicker results.
Independent talent can add value to organizations by completing projects faster than full-time employees who may be handling multiple projects at a time. This project-based talent strategy way of thinking is a mental approach to business agility.
3. Update Software Tools
With the rapid adoption of remote workers, it is important to ensure your organization has the tools to enhance remote communication with independents. Moving meetings from in-person to virtual can drastically decrease costs and accomplish the same amount of work. Tools for instant messaging communication among co-workers and between companies (i.e. instant message between partner organizations) can increase job satisfaction, and lead to faster question response time and completion of work.
Here are a few examples to check out: Communication (Slack, ZenDesk), Project Management (Asana, Basecamp), Document Management (Google Drive, DropBox), Conferencing (GoToMeeting, Zoom)
4. Enhance Employee Communication Skills
The flip side to adding technology to aid workforce agility is training and supporting full-time staff to leverage it appropriately. While incorporating independent talent into your workforce alongside full-time employees can be a complex undertaking, educating your full-time workforce on the value of the independents, how to leverage them appropriately, and encouraging their collaboration in meetings, online discussions, and project activities, will create a productive and agile environment.
For example, by providing positive feedback and celebrating wins with the independent contractors on your team or improving your soft skills with remote workers, you can advance your team's communication and cohesiveness. Taking this advice will ensure your team keeps everyone in the loop, on the same page, and working towards the same goal.
Bunker provides business insurance for independent contractors, freelancers, and small businesses.
The information provided in the MBO Blog does not constitute legal, tax or financial advice. It does not take into account your particular circumstances, objectives, legal and financial situation or needs. Before acting on any information in the MBO Blog you should consider the appropriateness of the information for your situation in consultation with a professional advisor of your choosing.
Subscribe to our
blog
Get a weekly email of our latest posts sent straight to your inbox
Learn

more

about the MBO Platform
FOR INDEPENDENT
PROFESSIONALS
your independent business with MBO
Engage, scale, and optimize
your independent workforce