Recapping Key Themes from the 2017 SIG Global Executive Summit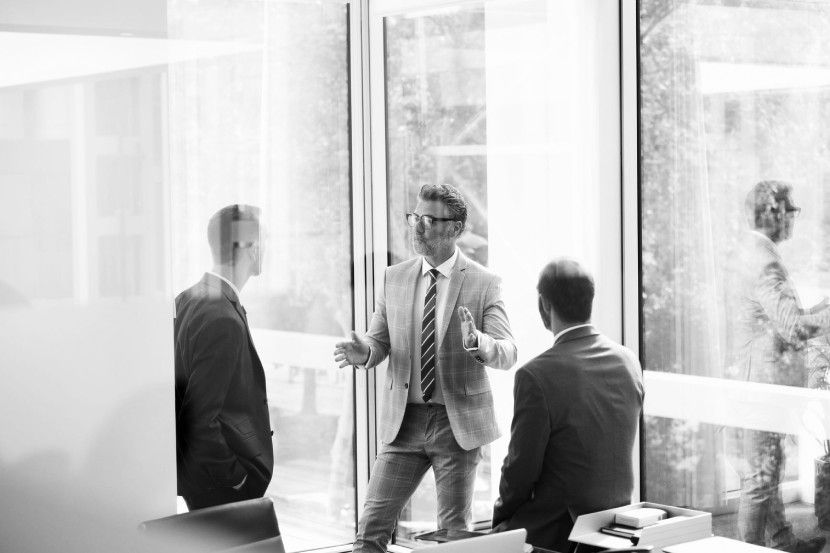 At the recent Global Sourcing Industry Group (SIG) Summit, MBO Partners CEO Gene Zaino sat down to discuss the rise of self-sourcing and what it means for the traditional services supply chain. The theme of the summit was innovation in the workplace and workforce and how with both, the future is now. In an intimate "fireside chat" format with SIG CEO Dawn Tiura, Zaino talked about the benefits of enterprises streamlining their talent supply chains by utilizing independent workforce trends that enable self-sourcing talent directly.
In addition to this keynote session, Tiura and Zaino interacted with the audience, taking questions that sparked discussions around the impact of current legislation in the workplace, the need for compliant contract engagement and risk mitigation, and how organizations can remain competitive when sourcing and engaging independent talent.
In continuation of the important topics discussed at the summit, here are three key trends organizations should keep in mind as we move into a digitized future of work.
Cloud-Based Platforms Enable Efficient Direct-To-Talent Access
Right now, the independent workforce is nearly 40 million strong and growing. Enterprises are finding that they require access to this talent more than ever before. To do this, organizations are leveraging direct sourcing solutions including talent marketplaces, integrated direct sourcing exchanges, and talent networks or clouds.
Direct sourcing allows organizations to manage a network of independent professional talent, maintain a pipeline of opportunities, and foster ongoing engagement by using an online consultant marketplace such as MBO 's marketplace.
These cloud-based platforms are transforming independent work by creating large-scale marketplaces where independent professionals can connect with opportunities. The rapid growth of the largest platforms suggests we've only just begun to realize their impact, according to McKinsey Global Institute's 2016 Independent work study.
One of the major needs of independent workers is the ability to maintain a robust network of clientele for future work. These platforms allow organizations to compliantly engage, manage, and pay independent professionals through a single, streamlined system. Vice versa, they provide independents with a simple way to find future projects and make client connections.
Preferred Talent Networks Provide Direct Access to Talent
A preferred talent network is an organization's centralized repository of independent professionals. Organizations can use MBO's marketplace to engage skilled independent contractors for consulting jobs with their company.
By removing the intermediary and allowing direct access to talent, organizations are able to quickly and easily reach available candidates and save costs by reducing time spent on back-office activities such as contract administration, compliance, and onboarding.
A virtual bench of vetted, trusted independent professionals can be used across all departments of an organization on an as-needed basis. This helps hiring managers save time on recruiting activities, ensures compliant engagements, and saves costs through re-engagement of trusted talent.
The Competitive Advantage of Becoming a Client of Choice
Leveraging cloud-based platforms along with a preferred talent network helps to position organizations as a Client of Choice—a preferred destination for self-employed professionals.
By 2021, almost half of the private workforce is forecast to have spent time as an independent worker at some point in their lives. As competition for this population increases, organizations need to think of how they can compliantly and efficiently engage this talent in order to remain competitive.
In a client relationship, independents value freedom, control, and flexibility. By developing an engagement program that caters to these areas, and positioning your organization as a Client of Choice, you can retain and attract top talent.
An independent consulting job marketplace like MBO's marketplace will assist in positioning organizations as a Client of Choice for independents, and as a desired state for competing organizations in the same industry.
Looking towards the future, in addition to these tools, the independent workforce will need the right policies and infrastructure to thrive, and this is something organizations should take into consideration. MBO Partners is working with top leaders in Washington and on Capitol Hill to create a Certified Self-Employed solution that would provide independents and the organizations that hire them with a compliant way to do business together.
Looking to learn more about these trends or solutions? We'd welcome the opportunity for further discussion—contact us today.
Dawnette Cooke, VP of Strategic Account Development, serves as a contingent workforce subject matter expert, offering a consultative approach to developing Independent Workforce Solutions for MBO Partners' Enterprise clients.
Subscribe to our
blog
Get a weekly email of our latest posts sent straight to your inbox
Learn

more

about the MBO Platform
FOR INDEPENDENT
PROFESSIONALS
your independent business with MBO
Engage, scale, and optimize
your independent workforce