Why and How to Build a Direct Sourcing Business Case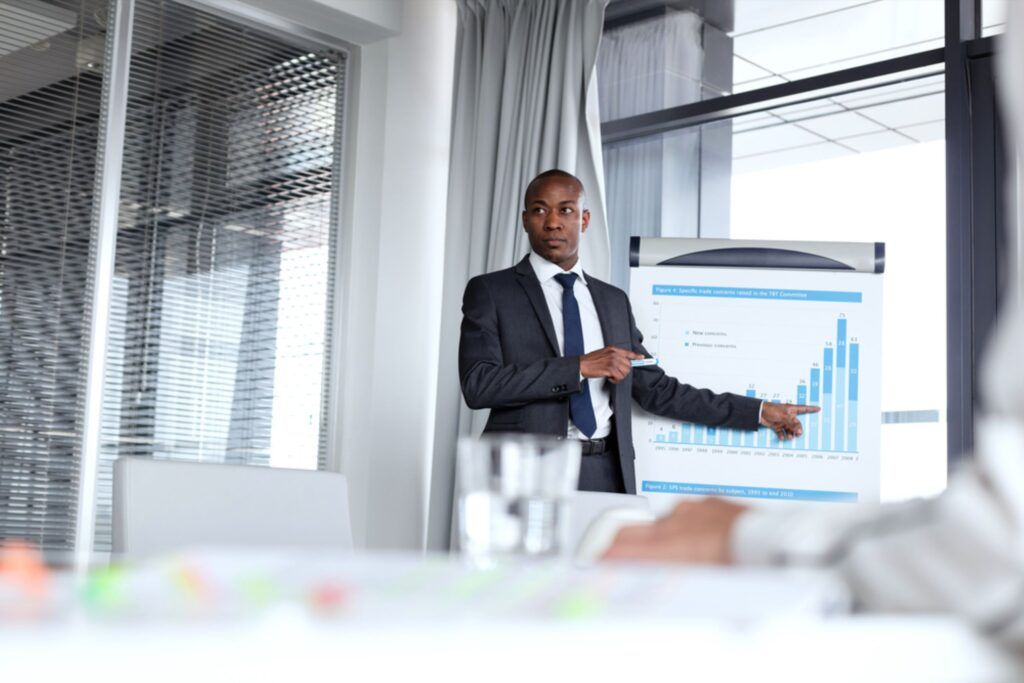 Key Points
Despite the good news about direct sourcing, many enterprises still operate in traditional mode regarding contingent labor.
Champions of direct sourcing within such firms need to find a way to "move the needle" in favor of this talent strategy, starting with a business case.
A well-developed business case is one of the most powerful tools available to business leadership, providing the foundation upon which strategic initiatives rest.  
Direct sourcing improves the ability of firms to find and engage contingent workers with the skills they need by:
Creating a curated talent pool with contingent workers.

Quickly accessing independent professionals with the skills you need.

Re-engaging contingent labor, which increases work quality, decreases time to fill roles, and improves the culture fit with the company and its teams.

Reducing sourcing costs and compliance risks
With these potential benefits and in the wake of The Great Realization, many companies see direct sourcing as a smart strategy. Of the companies we surveyed for our 2022 contingent labor report, 60% reported using direct sourcing either widely or in some areas of the business, while 28% are running direct sourcing pilots. Over two-thirds of respondents plan to increase their direct sourcing activity over the next year.
We have helped companies across a variety of business sectors to gain significant cost savings and realize other key benefits through direct sourcing. With proven value and the potential to increase competitive advantage, direct sourcing is likely the way of the future for engaging contingent labor.
Despite the good news about direct sourcing, many enterprises still operate in traditional mode regarding contingent labor. In these firms, most if not all independent talent is engaged under the company's procurement function through managed service providers overseeing hundreds of staffing vendors. Champions of direct sourcing within such firms need to find a way to "move the needle" in favor of this talent strategy. While there are several actions to take, one of the first is to create and gain consensus around a business case.
What Is a Business Case?
A business case provides justification for investing resources in a particular initiative. As a decision-making tool, it describes the proposed journey from the initial idea to the expected outcomes for stakeholders and the business. A well-developed business case is one of the most powerful tools available to business leadership, providing the foundation upon which strategic initiatives rest.  
Initially, your business case must answer the key question: Is a direct sourcing initiative worth it? In other words, the purpose of a business case at the outset is to convince key decision-makers of the merits of the strategy. Key elements during decision-making are benefits, costs, and risks.
The second purpose of your business case is to serve as a reference during implementation. As such, it becomes a living document, updated as the initiative proceeds. This requires the inclusion of a timeline with milestones and success metrics tied to key milestones.
Business Case Elements
A direct sourcing business case should include a description of the initiative, its reasons, the proposed implementation, a cost estimate, a risk assessment, the timeline, and the success metrics associated with key milestones.
We recommend including these elements in your direct sourcing business case:
Executive summary.

To build the executive summary, include key reasons why direct sourcing will save your organization time, enable access to the best talent, and set your organization for success in the future. Our recent

contingent labor report

offers key statistics useful to an executive team for this initiative.

Description of the proposed initiative.

Provide an overview of the initiative. What will the initiative achieve? What value will be created for the business? Consider what your organization needs – is it a specific type of talent? Are you trying to save costs? Be considered a Client of Choice? Fill in a specific goal for the coming years? Maintain compliance? All of these can be valid reasons for direct sourcing. Home in on what matters most to your organization.

Strategic context:

Briefly explain the compelling reasons for the move to direct sourcing. These can include the reasons above, or additional needs specific to your organization.

Cost projections.

Present the estimated costs of the initiative, both to ramp up and to maintain, and describe how it will be funded. Include other resources like people (what role and when) and equipment/system support. Detail is important here as this section can often be one of the first "approval gates" that leaders must pass in their deliberations.

It is important to consider what vendor(s) you will use for this project, and you may wish to work collaboratively with them to help build cost projections. A reliable vendor like MBO will be your advocate and transparently help price their services throughout the proposal process.

Timeline.

Present the proposed timeline and milestones.

This should include the design and deployment period as well as how the static program state will like timewise.

Expected benefits

. List and briefly describe the benefits the organization will receive from the initiative. How long will each benefit take to achieve? Tie benefits clearly to the timeline and be realistic. Though there will likely be benefits at key points in the timeline, most programs will not see all benefits for several months or even years, which means benefits in year one may not have a hard financial return.

Risks.

Decision-makers need to understand the potential risks associated with the initiative. List risks and include possible mitigation measures. This is again a place to involve your vendor and partners. Understand how a migration will take place, and make sure various stakeholders are involved to quell concerns before they derail a project.

Other options.

Discuss other options considered and compare them to the direct sourcing proposition. Prove that this is the best contingent labor talent strategy on which the business can spend resources.

Success metrics.

List the metrics that will be used to measure the state of the initiative. Tie metrics to key milestones during the initial ramp-up and note those that will be used once direct sourcing is implemented.
Business Case Best Practices
Here are some best practices for creating and presenting a well-crafted business case:
Get stakeholder support before you start.

A direct sourcing initiative crosses departments and disciplines. Before you build your business case, discuss the initiative with key stakeholders like IT, HR, and procurement. Better yet, include key stakeholders in the build. This will help achieve critical buy-in and produce a more complete presentation.

Talk to leadership team members beforehand.

The purpose here is two-fold: First, engage with leaders to cultivate relationships with them; second, get a pulse reading about where they stand with respect to direct sourcing (and explain what it is if needed). This will help when you are building the case.

Accept disagreement.

It's more constructive to engage with leaders or stakeholders who disagree with the strategy than having them sit by nodding their heads (only to find that they do not support you later). Knowing who is not in your camp and why they are holding out can be beneficial. You can provide them with information that addresses their concerns, enroll influencers to win them over, address their issues in your business case—or all three!

Go for quality over quantity

. Steer clear of creating a long business case. While you want to be clear and complete, find ways to do so without much extra verbiage. Use bullet lists where possible and include visuals like graphs and charts to communicate for you.

Anticipate reactions to your presentation.

It's just not possible to cover everything in detail in your business case, and leadership will have questions and concerns about the initiative. Anticipate the queries and issues that may get raised and prepare your responses well ahead of your presentation. Your key stakeholder partners can be a big help.

Rehearse your presentation—a lot.

Rehearsing will boost your confidence and allow you to be present in the meeting rather than trying to remember the script.

When you present your case, be clear and concise.

Rather than read your business case or slides aloud, let your audience review those on their own. In your presentation, we recommend using this flow: Problem Statement, Current State, Solution, Benefits, and Future State.

Believe in the initiative.

The first person you need to convince is yourself. You must believe that the initiative is the right strategy for the business, and why. Any doubt or hesitancy in your discussions or presentations can raise questions in people's minds that could shoot your initiative down.
If you've conscientiously built your business case, engaged with leaders and stakeholders beforehand, and delivered a well-thought-through and rehearsed presentation, you should be in a good position to pursue a direct sourcing strategy.

Subscribe to our
blog
Get a weekly email of our latest posts sent straight to your inbox
Learn

more

about the MBO Platform
FOR INDEPENDENT
PROFESSIONALS
your independent business with MBO
Engage, scale, and optimize
your independent workforce