5 Ways to Stay Productive When Working Remotely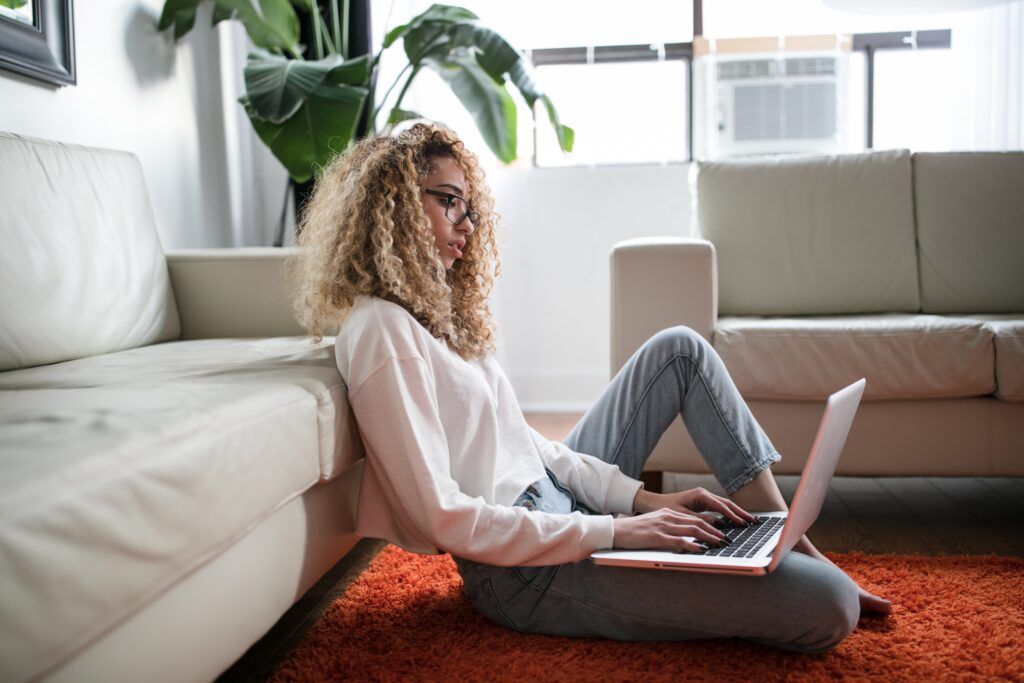 Key Points
Flexibility in where and how you work is one of the primary advantages of independent work, but it may also be difficult.
Even if you have a fantastic home office, keeping productive and inspired throughout the day is not always easy.
Read these five tips for staying productive while working remotely.
Flexibility in where and how you work is one of the major benefits of independent work, but it can also be a challenge. Even if you have a great home office setup, staying productive and motivated throughout the day doesn't always come easily—especially if you are used to working in an office with more daily structure.
But by taking the time to organize your work space, plan out your work week, and build in the things you need to work optimally, you can create a productive remote work environment. If you can crack your personal code for working from home, you'll find that you can complete more tasks, increase efficiency, and produce quality work. Here are five ways to stay productive when working remotely.
1. Dedicate a Work Space in your Home
The environment you choose to work in will affect how productive you are each day. Define a clear zone for your work space and create a boundary between it and the rest of your home. If you have an entire room you can dedicate to an office space, great! If not, consider a corner of the living room where you can put a desk, a loft space, a rarely-used dining room, or a large closet where you can create a nook.
No matter what type of space you choose for your home office, make sure you have easy access to the things you need on a daily basis such as a printer, office supplies, chargers for your laptop and phone, and a trash can. Treat this space as you would a real office. Decorate it with pictures, plants, a lamp, or inspiring books to create a good working vibe.
2. Create a Structured Schedule
When working remotely, a structured schedule is particularly important. If you go into your work day with only a vague plan in place, that will leave a lot of room for procrastination or you may forget to complete an important task. When planning your week or day, block time for each task you want to complete. Be sure to factor in additional time to each one of these tasks, because things often take longer than you would expect. If you finish a task sooner, you can then dedicate that time to something else on your list.
Keep in mind that a daily routine will look different from person-to-person. Think about how you work best. Are you a morning person or are you most creative after a workout or later in the afternoon? Structure your routine around the hours when you tend to be most productive. Be sure to schedule in breaks for meals, exercise, and relaxation into your day.
3. Use Technology
If you're the type of person who easily gets distracted online or on their phone, consider using technology to stay on track. Freedom and SelfControl are apps that allow you to block websites or apps you tend to get distracted on so you can focus on the task at hand. Forest gives you incentive to put down your device and get to work using the Pomodoro technique—working in 25-mintue increments followed by 5-minute breaks. By completing these blocks of work, you can grow a virtual tree which can be used to plant actual trees via a partnership Forest has with Trees for the Future.
If you need assistance with project management check out Zenkit or track to-do lists with Todist. Buffer works as a virtual assistant of sorts, publishing social media posts that you've created and queued. If you struggle to keep track of hours for client billing, try using HoursTracker to keep track of when you work and how you spend your time. With remote work growing in popularity, there are hundreds of app options to help you effectively and efficiently stay on track and run your business.
4. Prioritize Self-Care
Self-care doesn't happen automatically just because you are working from home. In fact, it can be easy to overlook or discount the importance of factoring in time to take care of yourself. What does self-care look like when you work remotely? It can be as simple as making sure you get enough sleep, ensuring you have healthy snacks on hand, and incorporating time for exercise throughout the day.
Working from home can also be a lonely for some. Check in with clients and friends throughout the day to ensure you get some human interaction. Proactively reach out to people or purposely schedule some short networking calls so you don't get too caught up in solo work. At the end of the day, log off and close up shop. By setting and maintaining boundaries, you avoid blurring the lines between your work life and home life. The last thing you want is to feel that you are always connected to work and that you need to respond to emails at all hours of the day.
5. Maintain an Alternative To-Do List
Even if you do everything you can to be productive, you're going to have moments where work simply isn't flowing—and that's okay! Maintain a list of things you can work on for those exact moments. Perhaps it's taking time to brainstorm ideas for a new project, watching a motivational or educational video, connecting with people in your industry who you are interested in networking with, reading a book, or taking a walk.
Don't feel like you have to be working each minute of your day. That will simply lead to exhaustion and burn-out. Instead, seek to find a balance between accomplishing your tasks and doing the things that you enjoy. Flexibility is one of the biggest advantages of running your own business, so use it to your benefit.

Subscribe to our
blog
Get a weekly email of our latest posts sent straight to your inbox
Learn

more

about the MBO Platform
FOR INDEPENDENT
PROFESSIONALS
your independent business with MBO
Engage, scale, and optimize
your independent workforce