5 Ways to Get More Clients in 2023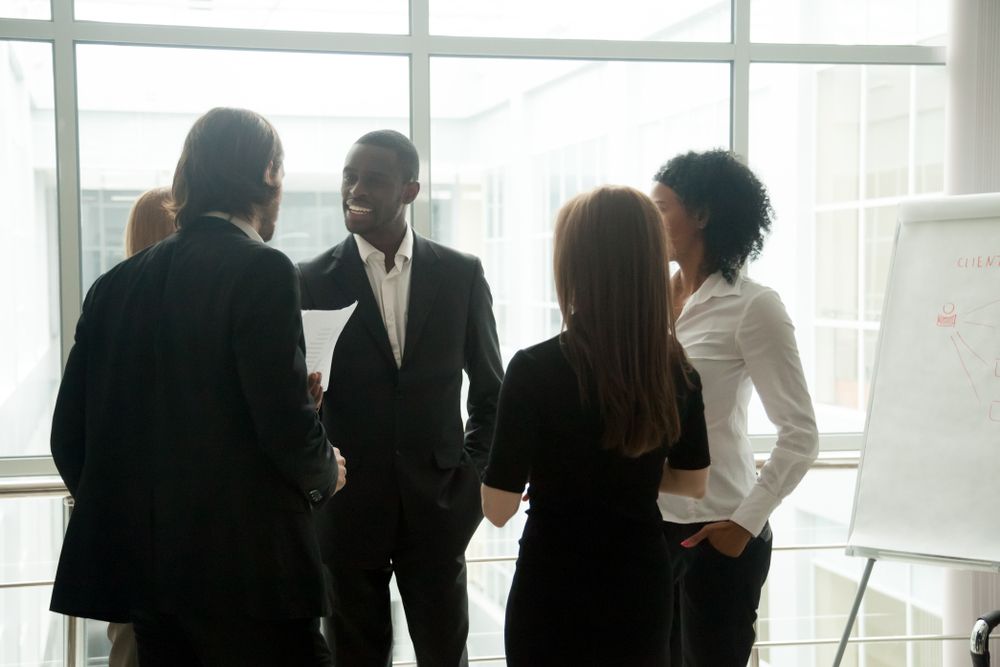 Key Points
Marketplaces are a great place to find new clients because many are created specifically to engage independent talent.
Showcase your personal brand and story on social media and via content marketing to gain new leads.
Teaming up with another independent can help you grow your professional network.
When you run your own business, finding new clients is an often less-than-exciting part of the job. Patience and self-promotion are important parts of the process, and each can come with a lot of frustration before you get to that coveted contract. In the past, most independent contractors found new work through word-of-mouth, but in today's creator economy the form of word-of-mouth is changing. Here are five ways you can get more clients in 2023 and grow your business.
1.
Go Social with Your Story
The number of independents who use social media to find work has seen a substantial increase in the past year from 20% in 2021 to 36% in 2022. As more independents become part of the creator economy, monetizing their knowledge by creating digital content, social selling is increasing as well. In fact, 75% of independents say that social media is very important or somewhat important for building their reputation. In essence, social media is the new word-of-mouth.
There are an endless number of ways to promote your business via social channels and finding the right combination for your company might involve some trial and error. The most important thing to keep in mind is the importance of telling your story and staying true to your brand. A strong personal brand is essential to the growth and success of your business. Your brand should create an impactful message that helps you stand out from the crowd and explain in an easy to understand way who you are and what you do.
With a brand and messaging in place, try out different formats to attract sales leads. Video is one of the most popular formats and can be tailored to fit your niche. Try out Instagram reels to highlight specific parts of your business, short TikTok videos create tutorials, or perhaps your brand is more suited to long webinars that you can record and repurpose. Going live on social channels is another great way to connect a face with a brand. Introduce your audience to who you are and what makes your business unique. Answer questions from people or highlight some unique projects you've worked on.
There are endless social media options to tell your story and find client leads. You might also explore creating longer form videos on YouTube, building an audience by tweeting about relevant industry trends, or if your business is more visual check out Pinterest. Once you find a format that works for your company, lean into it and build a following.
Check out: 5 Ways To Use Social Media As An Independent Professional
2.
Use an Online Talent Platform
In 2022, one in four independents reported finding work using online talent platforms. And another 46% say they plan on using a talent platform to find work over the next 12 months. A talent platform or marketplace allows you to create a custom profile and then apply to or be matched with jobs that fit your skillset. Marketplaces are a great place to find new clients because many are created specifically to engage independent talent.
Company-specific marketplaces like MBO's are a helpful way to find longer-term engagements. Our marketplace helps different types of independent professionals grow their project pipeline by matching their skills, availability, and rate with contract opportunities at top companies. Because MBO handles all the onboarding and helps you and the client stay compliant, these companies are more likely to continue hiring you for additional projects in the future.
Try it: How to Market Your Skills in a Job Marketplace
3.
Partner with Another Independent
Teaming among independent contractors is growing in popularity. In the past 12 months, 26% of independents said they had teamed up with other independent workers or microbusinesses and 30% say they will likely work as part of a team with other independents in the next year. Teaming allows independents to mimic bigger service firms, which can lead to great contract opportunities with clients. Hiring a team of independents is often more productive and cost-effective for businesses.
As an independent, teaming can be a great way to avoid burnout, stay on top of your workload, and keep clients happy. With a partner, it is easier to take on larger projects or supplement your skillset. Teaming can also bring the added value of a fresh perspective and the opportunity to grow your professional network.
Learn more: Consultant Partnership: When Partnership Consulting is Best
4.
Tap into Content Marketing
Creating content is a marketing strategy that can help establish you as a thought leader and showcase your knowledge to potential clients. Your content could take the form of longer-form blog posts, guest posts for an influencer's blog or industry publication, or shorter-form posts on LinkedIn—there are many different options and combinations to try.
If you do decide to create content, be sure to supplement it with infographics, images, videos, etc. that fit with your brand. Adding a visual element to a piece of content will help draw people in and keep their attention.
Check out: 4 Reasons to Start a Blog for Your Small Business
5.
Find New Networks
Networking, of course, is one of the most useful things you can do to generate new leads. You may already have a comfortable networking routine, but in order to connect with new potential clients it is sometimes helpful to change things up. Tap into your local community by offering to teach a class or workshop. Volunteer at a business once a month where your services might be useful. Becoming an active member of your community is a great way to build recognition and show people what your business is all about.
You might also try the opposite end of the spectrum and do some online networking by seeking out a niche group on LinkedIn or Facebook. Consider what specific part of your business is most interesting to you and then look for people who are also passionate about that topic. Connecting with people who work in a similar space can give you new ideas for your own business.
In a similar vein, you might also try networking with your peers. Talking to other professionals is a helpful way to share best practices, discuss similar roadblocks you may have encountered, or simply connect with someone to talk about trends in your industry. You may end up finding someone you can team up with or get a referral for a project someone doesn't have the capacity for. At the very least, you'll be able to connect with a peer who is going through a similar experience as you, which can be valuable outside perspective.
Try it: How to Network with Your Peers

Subscribe to our
blog
Get a weekly email of our latest posts sent straight to your inbox
Learn

more

about the MBO Platform
FOR INDEPENDENT
PROFESSIONALS
your independent business with MBO
Engage, scale, and optimize
your independent workforce