7 Popular Industries for Consultant Jobs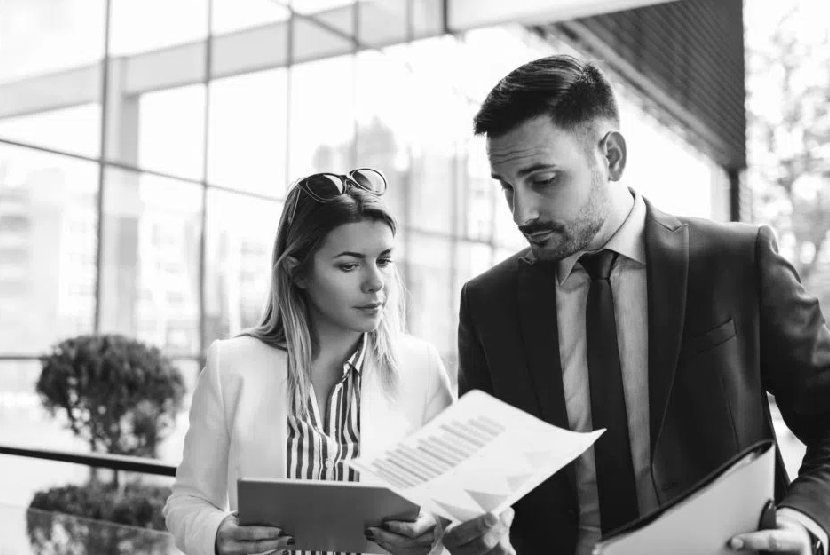 As the demand for independent consultants surges, there are seven industries that are showing particularly high growth. If you're considering going independent, and need to assess if your skills are in demand, consier these growing industries. However, if your services don't fall neatly into one of these categories—don't worry. A unique skill or service offering, a strong network of contacts, and the ability to market yourself as an expert in your field are the stepping stones to a successful independent consulting career in whatever field you choose.
1. Technology – IT, Software, Information Systems
As today's project-based economy continues to grow and as more organizations embrace remote work, many companies are looking to outsource information technology projects. As a result, technology consulting has become a high-demand industry. IT consultants often specialize in a specific area such as electronics, computer science, or management information systems.
As more industries begin to make use of technologically advanced solutions, IT consultants will become even more important. Whether it's developing a new type of customer database or programming a new website, this type of technical expertise will continue to be a valuable asset to potential clients.
2. Management Consulting
A management consultant is generally brought into an organization to resolve an operational problem or to enhance business efficiency. As an industry, management consulting has been around for a long time and will likely continue to be an area of high demand.
Management consultants come from a variety of educational and work backgrounds, although most have an MBA. Typical backgrounds for effective management consultants include economics, business, or mathematics, but because management consultants do a little bit of everything it's also okay to have work experience outside of these fields.
3. Graphic design
Graphic design skills can span a wide array of industries and job types. As a graphic designer, you'll want to take the time to develop a portfolio that showcases your work and range of skills. This will give potential clients the opportunity to browse through your work and see if you might be a match for the project they have in mind. One great way to do this is through a professional website.
You may also want to consider really building out your personal brand. Design a logo for your business, create branded merchandise, or create business cards that showcase an aspect of your design expertise.
4. Video production
Video production is a great skill to build a freelance career around. Video content is in high demand for many businesses, playing a large part in marketing. Similar to graphic design, if you center your career around video production, you'll want to develop a portfolio you can show to potential clients. consider the diversity of the work you decide to showcase; the wider range of skills you can show off, the more clients and projects you're likely to attract.
5. Accounting
Accounting is a skill that will always be in demand as all businesses—large and small—need help in this department. Most accountants have a degree in accounting or business, or are a Certified Public Accountant (CPA). Accounting consultants can work with companies on all of their financial needs from making sure they follow financial law and taxes to drafting financial statements.
If these industries don't apply or appeal to you, don't worry—independent consulting is a fast-growing and high demand field in and of itself. One of the great benefits of being an independent is that you can pursue whatever you are passionate about, no matter what the industry.
6. Environmental Science
Many businesses today have a priority to be as green as possible. If you have a passion for the environment or a background in science, you can easily focus your company on sustainability or eco-friendly business. This field is very broad, encompassing everything from construction to government compliance.
In particular, a wealth of opportunities exist for Leadership in Energy and Environmental Design (LEED) consultants, who can help individuals and businesses achieve LEED accreditation. An environmental consultant will generally have an advanced degree in environmental science or environmental engineering with extensive knowledge of environmental regulations.
7. Politics
A political consultant, or political strategist, assists and advises candidates in political campaigns. While election season is the busiest time for political consultants, they can be hired in between election cycles for communications advice. Political strategists have a major hand in developing media campaigns, and may also be involved in vote polling and research.
If you're trying to determine what your services should be, research the general industry your skills fall under, see what's in demand, and configure your services to match market needs. By consistently producing great work for your clients, you will quickly build your network as well as a successful business.
Subscribe to our
blog
Get a weekly email of our latest posts sent straight to your inbox
Learn

more

about the MBO Platform
FOR INDEPENDENT
PROFESSIONALS
your independent business with MBO
Engage, scale, and optimize
your independent workforce