10 Ways Digital Transformation Impacts Your Independent Workforce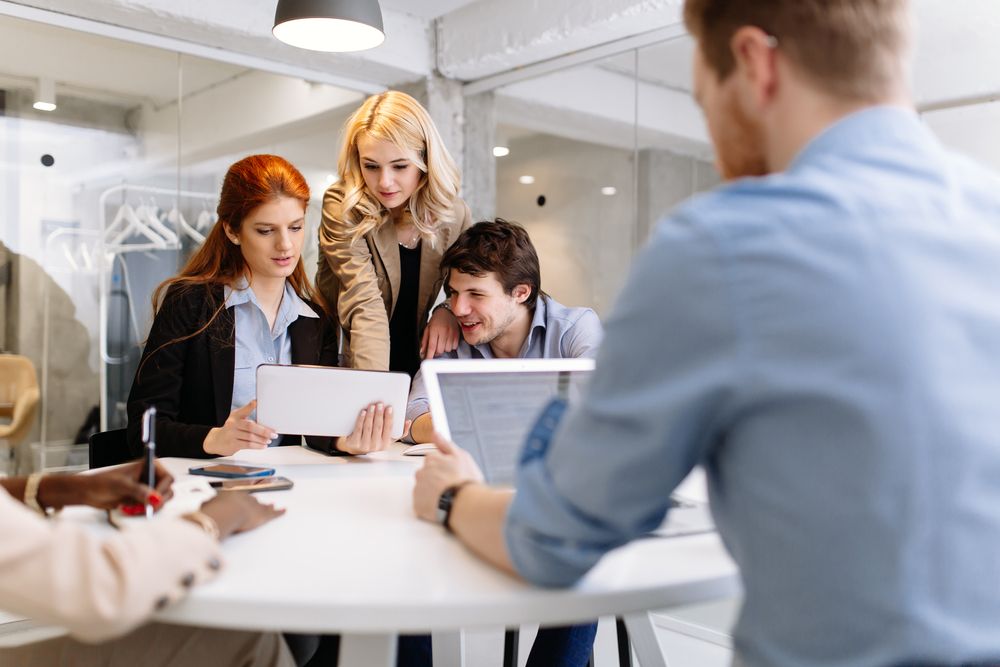 Key Points
Due in large part to changes in the way we work, digital transformation investments are growing at record speed.
Digital transformation is the process of incorporating digital technologies into your business.
By automating recruiting processes you can find the talent you need faster.
We are experiencing a dramatic change in the way we work. As more organizations shift to remote and flexible work options, full-time workers are rethinking their roles. The number of digital nomads is growing too. Digital nomads are people who embrace a location-independent, technology-enabled lifestyle. This allows them to travel and work remotely—anywhere in the world with an Internet connection.
Due in large part to these changes, digital transformation investments are growing at record speed. Some 90% of C-Suite leaders around the globe plan to prioritize digitalization. They also plan to invest $6.8 trillion in maturing their digital roadmaps. So, what kind of future can you expect as workers gravitate towards remote work? Here's what you need to know about how digital transformation can impact your independent workforce.
What is Digital Transformation?
Digital transformation is the process of incorporating digital technologies into your business. It could involve anything from creating brand new processes to updating older procedures. The overall goal is to create a better experience for both employees and customers. With a digital transformation model, your company can remain competitive and innovative in today's fast-paced digital age.
How Does Digital Transformation Impact Your Hiring Strategy?
Digital transformation can have a huge impact when it comes to hiring. By automating recruiting processes you can find the talent you need faster. This lets you focus your energy on other tasks. For example, platforms today automatically screen candidates for roles you post using advanced matching algorithms. Then, you can digitally group independent talent by skill, location, and role.
This way, when a project need comes up, you can quickly deploy talent with the skills you need. Self-service onboarding can save time as well. Streamlining onboarding tasks such as background checks and contract administration can help talent get to work faster. But perhaps most importantly, with the right digital transformation model, you can evaluate candidates remotely. This is especially important when engaging independent talent, who tend to work all over the country.
Download Now: Corporate Digital Nomad Policy: Best Practices and Guidelines
What are Digital Nomad Workers Looking for in their Next Role?
When thinking about the right digital transformation strategy for your company, it's important to consider what digital nomads want. Many independent contractors you work with will fall into this category. In fact, 15.5 million American workers currently describe themselves as digital nomads. This is a 42% increase from 2020 and a 112% increase from 2019, before the COVID-19 pandemic. Digital nomads work in a variety of fields including information technology, creative services, and marketing. The vast majority are satisfied with their work, lifestyle, and earnings.
What are these workers looking for in a client? Flexible work schedules and remote work arrangements are No. 1. Digital nomads are early adopters of technology and have strong technical skills. They are very used to technology that allows them to work remotely with clients. To attract digital nomads to your company, embrace similar technologies, have processes in place for remote work, and maintain a true client-contractor relationship.
Read Next: Why More Workers are Joining the Digital Nomad Workforce
10 Ways to Digital Transformation Can Impact Your Workforce Strategy
Here are 10 ways you can make sure your digital transformation strategy attracts digital nomads with the skills you need.
Use a marketplace to find talent:
Online marketplaces are powerful tools that help you quickly fill open positions. Digital nomads value these tools as well. Being able to easily create a profile and find work online are big pros for them.
Support your marketplace with direct sourcing:
With a direct sourcing platform, you can find and engage independent talent internally rather than relying on a third party to bring talent to you. This saves time, money, and resources.
Establish reasonable processes and procedures:
When it comes to enterprise digital transformation, a good strategy begins with reasonable processes and procedures. Consider the talent you are trying to attract. Independents value clients who make it easy to work with them. Think of ways you can remove friction from work arrangements. This could include something big like developing a standard process for engagement, or something small responding to questions in a timely manner.
Foster communities of talent:
As you find skilled digital nomads, you'll want a way to keep these workers on the back burner. A community of known talent has already gone through your initial screening processes. Keeping them engaged will ensure your company stays top of mind for future opportunities.
Stay organized with technology:
Remote work technology has evolved in leaps and bounds. There are many options that can help facilitate remote work and real-time collaboration. Embrace these tools, particularly when working with digital nomads who will already be familiar with using them.
Simplify onboarding:
Complex onboarding can drive digital nomads away. Use automated systems to limit paperwork and a self-service portal to streamline the process.
Communicate with virtual tools:
A communication plan is key to a client-contractor relationship—especially if that relationship is remote. Take advantage of the many virtual communication tools such as WebEx, Zoom, or GoToMeeting to stay connected.
Organize with project management tools:
Being fastidious about deadlines and organization will help avoid scope creep and keep everyone on track. Talk to talent about the best tools to use for your project such as Basecamp, Google Drive, or Huddle.
Create a virtual bench of talent:
A virtual bench of talent is a ready-to-deploy population of independent labor. With a virtual bench, you can quickly backfill vacancies, scale up for projects, or bring experts on board where and when they are needed.
Maintain a client-contractor relationship:
Independent contractors have autonomy when it comes to how they complete the work outlined in their contract. It's not your responsibility to oversee what they are doing every hour of the day. Instead, assess their performance based on the product they produce and the interactions you have with them.
Read Next: Data Strategies for Customer Engagement

Subscribe to our
blog
Get a weekly email of our latest posts sent straight to your inbox
Learn

more

about the MBO Platform
FOR INDEPENDENT
PROFESSIONALS
your independent business with MBO
Engage, scale, and optimize
your independent workforce