Build Engaged Talent Communities to Succeed in the Future of Work
Create, Maintain, and Monetize Relationships with Top Independent Talent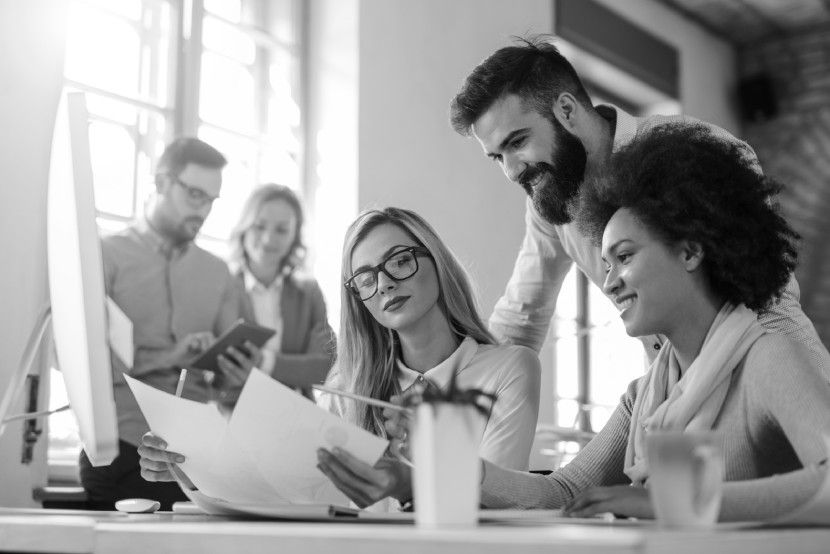 In today's ever-changing labor market, keeping talent engaged and informed has never been more vital. As such, developing a community management program should be core to your workforce optimization strategy. MBO's Community Management program can help you not only build competencies, processes, and measurement frameworks, but also operate core talent management functions. Key initiatives include incorporating custom newsletters, targeted educational content/thought leadership, as well as networking structures and custom events into your strategy to help grow your organization's reputation as a Client of Choice.
Establish and Implement a Talent Engagement Maturity Model
Easily design or enhance existing independent talent engagement and workforce optimization programs and build long-lasting, meaningful relationships between independents and your brand.
Designed to scale as your independent engagement programs grows - or transfer to in-house resources as necessary - clients leveraging the MBO Community Management function benefit in many ways, including:
Create a Consistent Candidate Experience
Generate Buzz for Open Reqs
Measure and Enhance Talent Engagement
Establish a Reputation as a Thought Leader for Independent Talent
Create Meaningful Pre- and Post-Project Interaction
Stay Top of Mind for
In-Demand Independents
Move from Talent Pools to Talent Communities
It's not simply enough to know what skills are necessary to fill open requisitions. Understanding independents on a human level is often critical to ensuring an ideal project fit. Each Community Management solution is fully customized with a specific set of services that directly address your goals, requirements, and recruiting challenges. While each program begins with a baseline set of activities, initiatives can be scaled up or down based on needs, providing your business with a high degree of agility.
Develop an end-to-end solution
Our customizable solution addresses your goals, requirements, and recruiting challenges while helping you scale as your organization grows.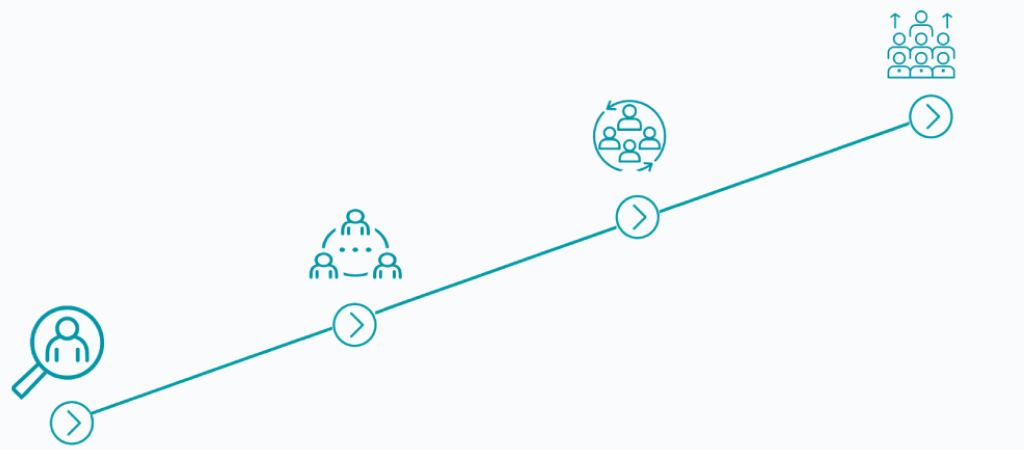 Scale your independent engagement programs with talent pooling, identifying a target audience that has been minimally qualified after a candidate has applied for a role and becomes part of an outreach initiative.
In the first phase of community building, pool or target actively engaged audiences to readily fill upcoming positions. This may or may not include adding talent to a virtual bench as well as initial proactive messaging.
Create an opt-in candidate database to encourage the growth of talent pools and pipelines, but also to create pipelines for future initiative.
Leverage candidate databases to create and maintain a group of talent that develop an affinity for your organization. Allow talent to proactively connect, share opinions, and collaborate with your organization, and to develop long-lasting, meaningful relationships.
Build Engaged Talent Communities to Succeed in the Future of Work
Learn how our end-to-end solutions enables you to create, maintain and monetize relationships with top independent talent
Interested in creating communities of independent talent?
Contact us to learn how to leverage the MBO Community Management program to create, maintain and monetize relationships with top independent talent