Maternity Leave for Independent Contractors: Advice from 5 Self-Employed Moms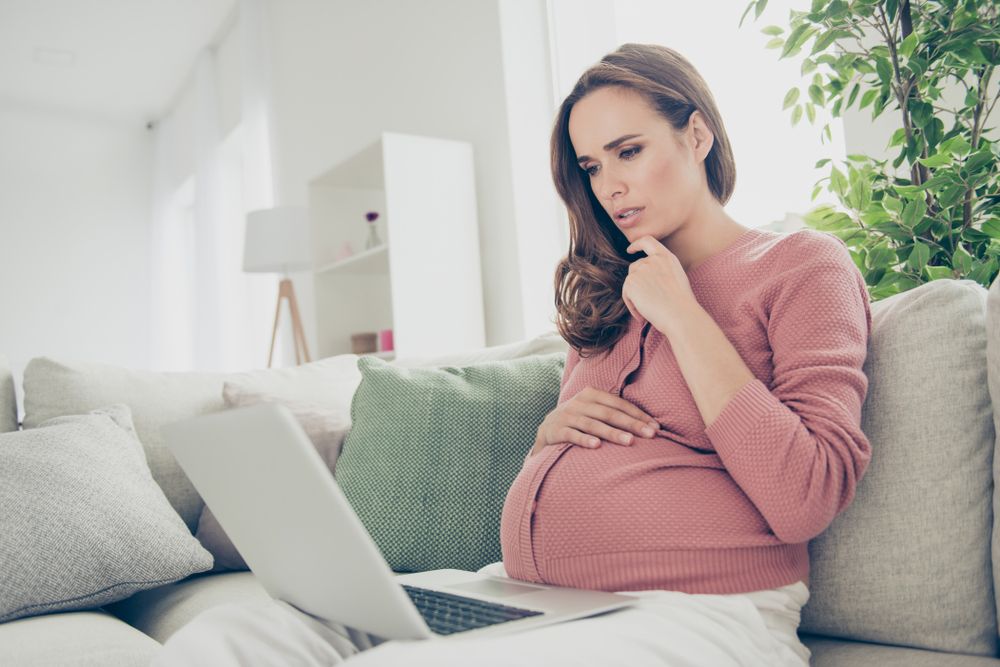 Key Points
Even with self-flexibility, taking maternity leave as an independent professional can be expensive and logistically difficult.
It's crucial to think ahead to childcare choices and create attainable goals while returning to work.
Five parents who work for themselves discuss their maternity leave experiences in the section below, along with their best advice.
Even with the flexibility of self-employment, taking maternity leave as an independent professional can be a challenge—both financially and logistically. Not only do you need to plan ahead for your projects, bring in extra help if needed, and set boundaries with your clients, but it's also important to think ahead to childcare options and set realistic goals when returning to work.
Luckily, as an independent contractor, you have the ability to craft a maternity leave plan that fits your individual needs. While each person will have different priorities, questions, and concerns, great advice can often be found by talking to people who've already navigated this path. Below, five self-employed moms share their maternity leave experiences and weigh in with their best pieces of advice.
1. A Successful Plan Starts with Communication
Arianna Taboada is well-versed in maternity leave for self-employed professionals. As a Maternal Health Consultant, she provides maternity leave planning, support, and care for small business owners. In 2016, Taboada planned her own maternity leave, putting her advice into action to find a balance between her new identity as a mother and her professional work life.
One important element in Taboada's maternity leave plan was communication at several key intervals. "One hard and fast rule I have is to communicate with your clients once you have a concrete plan you can share with them," she says. "Make your communication about how they will be taken care of during the time you are on leave."
Taboada shared her maternity leave plan with each of her clients and had in-depth discussions about what her leave meant for their projects. She also created an inbox management plan with an assistant who was able to respond to frequently asked questions. Lastly, she set clear boundaries with clients about her availability and response time for when she returned from leave.
2. Consider Working Ahead
Brittany Rouse, a Public Relations Consultant for Approach Marketing, is a mom of two and recently returned from her second maternity leave. Rouse had her first child while working as a traditional employee in the corporate world and admits that her first maternity leave was so easy to coordinate that it felt a bit like a vacation.
The second time around, however, was an entirely different story. "The paychecks stopped when I stopped working, and that can be an uneasy feeling when the medical bills start arriving and the Target diaper (and Starbucks coffee) runs are at an all-time high," she recounts.
Despite these challenges, Rouse found that working ahead on projects helped her to financially prepare for leave. "I'm glad that I ramped up my workload the last three to four months of my pregnancy to complete outstanding projects while also making some additional money to carry me through leave," she says. In addition to taking on extra work during the last few months of her pregnancy, Rouse also made a plan with her husband on how to scale back on spending during her leave time.
3. Build Your Contractor Tribe
Freelance Marketer and Public Relations professional Kate Peters is getting ready for her second maternity leave this January. Peters says a reliable network of contractor colleagues—what she calls her "contractor tribe"—has been a big help in planning her leave.
"Not only has it been extremely helpful to me and my business to have contacts to lean on for business partnerships, advice, and support, but this has given me some solid options as I head into my maternity leave," she explains.
Peters has found many of her connections through networking. She's a member of professional organizations, an "indy PR" breakfast group, and has maintained a number of contacts from her many years of work in the corporate PR world.
"One of the greatest challenges with going out on your own is that it is just you, and you don't have someone automatically filling in for you when you are out," she says. "Thanks to my network of contractor friends and colleagues, I've been able to line things up for my clients so that they have a reliable substitute in place for me, and one that I feel confident will do great work in my absence."
4. Take the Time You Need
Erin Farrell Talbot is Founder and President of Farrell Talbot Consulting, and mom to two boys. She had her second son soon after starting her business and she planned a three-week maternity leave. "I was nervous to take any more time than that for fear of losing my clients, or that they would find alternative freelance support," she says.
However, it turned out that her clients were incredibly supportive and were even surprised that she took so little time off. "Looking back, I really needed more than the three weeks with my newborn and my family, and should've taken at least two months off, perhaps finding another freelancer to help support my workload and clients," she reflects.
Talbot recommends putting together an individualized plan. "Don't be afraid to do what's right for you and for your family," she advises. "If you need three months, take it. If you only need three weeks, then take it."
5. When It Comes to Your Needs, Be Flexible
Rachael Seda, Co-founder and Partner of marketing and PR agency Mix+Shine, took her maternity leave just 13 months after starting the business with her former colleague. She found that although it was important to have a post-maternity leave plan, it was equally important to be open to that plan changing.
Seda went back to work part-time for two weeks after her 8-week maternity leave. "Transitioning part-time is helpful because it gives you time to get used to things again and not feel overwhelmed," she says.
Although she initially planned to go back to work full-time right away, Seda appreciates that she was easily able to change her mind. In fact, this flexibility was one of her main drivers for going independent in the first place. "I wanted to continue to work and do what I love, but also have the flexibility to be there for my kids and family," she says. "For me, that was a pivotal decision in starting my own business."

Subscribe to our
blog
Get a weekly email of our latest posts sent straight to your inbox
Learn

more

about the MBO Platform
FOR INDEPENDENT
PROFESSIONALS
your independent business with MBO
Engage, scale, and optimize
your independent workforce