3 Workforce Planning Strategies to Scale Hiring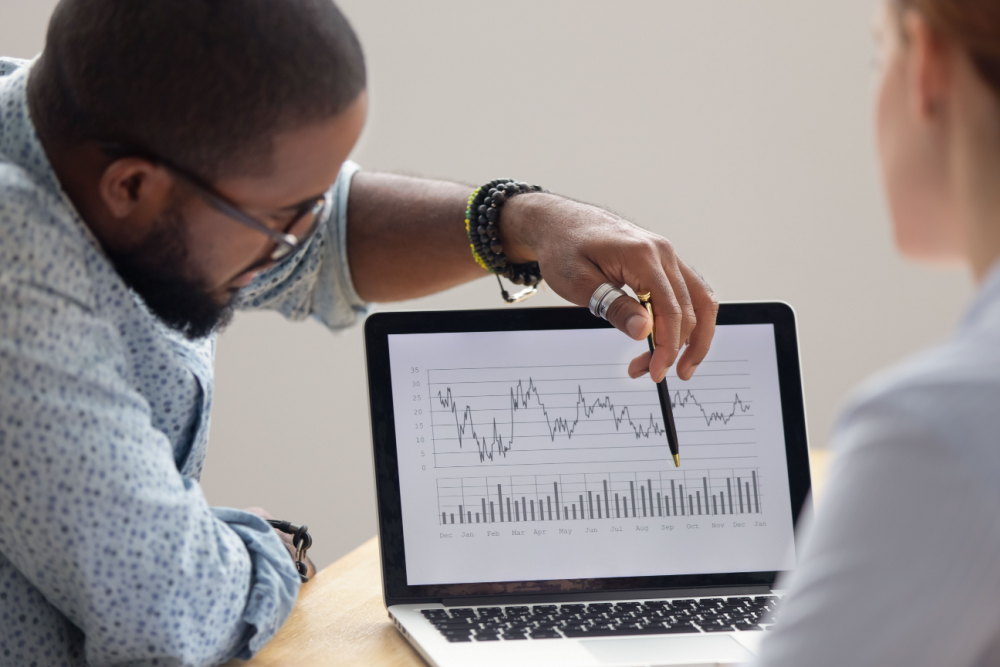 Key Points
Implementing a strategic workforce composed of both contingent and full-time talent is key to remaining both competitive and productive.
By using technology, you can scale hiring efforts and make onboarding and talent management processes easier.
Involve internal staff when developing hiring strategies so that processes are followed.
Developing a workforce planning model is an important part of building a high-functioning blended workforce. In today's fast-moving, technology-driven world, a strategic workforce composed of both contingent and full-time talent is key to remaining both competitive and productive.
This type of flexible workforce lets you respond quickly to project demands, meet budget constraints, and stay open to innovation. Strategic workforce planning is needed to properly manage the entire contingent worker lifecycle. Here are our three tips for workforce planning best practices.
1. Make it easy for talent to work with you
The process of finding, engaging, and managing independent contractors is very different from working with a typical employee. Independent contractors operate their own businesses and are engaged by a client for specific services outlined in their contract. They are free to work when, where, and how they choose.
These differences mean that contractors have their own desires and needs when it comes to work arrangements. In order to attract and retain the very best talent, consider the following points as part of your workforce planning.
Onboarding
More than 90% of independents say having a fast and efficient process for starting work is an important factor when picking their clients. Onboarding is an important part of workforce planning, both for your contingent talent as well as for your internal managers.
Good onboarding starts with how independent contractors find project opportunities. Think about where you post jobs or careers. Is there a section of your website clearly geared towards independent talent, or are independent contractor jobs mixed in with full-time career listings? Have you considered using a marketplace that is tailored to independent talent?
Next, take a look at how you introduce independents to your company. Make it easy for independent talent to learn how to work with your company. A branded welcome site can be a great way to give them information about what to expect during the vetting process. On this site, you can also provide links to self-assessment surveys or give information about roles and responsibilities.
Engagement Options
Independent contractors come from all different industries. Because of their varied backgrounds, they have different levels of self-employability and different ways they prefer to work. For example, one person may check all the boxes to work as an independent contractor, whereas someone else might need to obtain a certain level of insurance coverage before they can be legally engaged as an independent contractor. Offering flexible engagement options makes it easier for a variety of independent talent to work with your company.
Communication
Communication is the top driver of satisfaction among independent professionals. During the onboarding process, be sure to create a clear contract that includes the full scope of the project. Provide timely feedback, and be responsive to questions contractors have. They will appreciate quick answers and so will you.
During this time, make sure the independent contractor can connect with their manager or company point of contact. This way, they can discuss goals, review expectations, and talk about how to communicate moving forward. This will be especially important if your contingent talent works remotely.
Read Next: Managing Remote Teams: How to Work Effectively with Remote Consultants
2. Use technology to your advantage
Technology is an important part of strategic workforce planning. There are great tools available today to help you throughout the entire talent management lifecycle. When it comes to engagement, marketplaces are a great way to find the talent you need. A marketplace connects you, the client, with independent contractors directly. Typically, independent contractors will fill out a profile. Then, they can apply to or be matched with positions that fit their skills. You can evaluate candidates and then hire the right person for the job.
For onboarding and talent management, technology created specifically for independent contractors is very useful. Platforms today can facilitate an initial and ongoing compliance process, create curated talent communities, standardize payments, and gather data that you can measure and report on
Lastly, technology can help enable real-time collaboration even when working remotely. Maintain joint to-do lists, calendars, or discussion boards with project management tools. Google Drive or Dropbox offer options for cloud-based storage. And there are a number of virtual meeting tools like Zoom or GoToMeeting that can help managers and talent communicate face-to-face.
Read Next: What to Know Before Hiring through a Freelance Marketplace
3. Involve internal staff
A good workforce planning model should also involve internal staff. Bringing contingent talent on board can be confusing, especially if employees haven't worked with contractors before. Make sure employees are aware of the purpose and role of independent contractors and how they can and cannot be managed.
Talk to employees about their concerns and answer questions they have. You might consider creating FAQs or guidance documents about independent contractor policies and procedures to help with education.
As you move ahead with workforce planning, make sure staff feel included as part of the process. Track contractor or project performance and communicate results to employees. Ask for and respond to feedback. Managers who work with independent contractors every day will have a lot of valuable insight. Remember, successful internal adoption is important to building a long-lasting, blended workforce.
Read Next: 4 Tips to Get Buy-In for Your Contingent Labor Program

Subscribe to our
blog
Get a weekly email of our latest posts sent straight to your inbox
Learn

more

about the MBO Platform
FOR INDEPENDENT
PROFESSIONALS
your independent business with MBO
Engage, scale, and optimize
your independent workforce