How to Evaluate the Right Independent Contractor Engagement Solution for Your Organization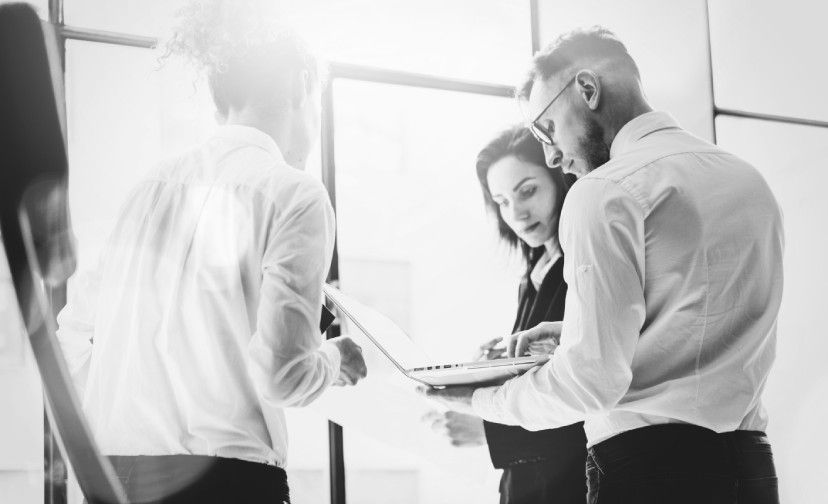 Contingent workers are a steady economic force, bringing in-demand skills, staffing flexibility, and cost control to many enterprises worldwide. As more businesses incorporate independent talent as part of their full-time workforce, questions about how to best manage this new population of workers is high on the list for many enterprise managers.
Engaging Independent Talent Through a Comprehensive Program
In order for businesses to meet their goals of bringing independent talent on board—reducing enterprise manger time, streamlining processes, minimizing misclassification risk, and lowering costs—it is important to ensure the right engagement practices are in place. While there are many related best practices to engaging independent contractors such as direct sourcing and correctly classifying workers, all of these individual systems must be combined to minimize compliance risk, increase worker satisfaction, and attract top talent.
A centralized engagement program encompasses the entire independent contractor lifecycle from finding sourcing, and engagement, to payment, management, and re-engagement. Whether you're building a new independent contractor engagement program or simply modifying existing practices, ask the following questions to create a strong and long-lasting foundation for your program.
Building an Independent Contractor Engagement Program: 5 Questions to Ask
1. Are executives on board?
In order to build a successful program, it is first important to make sure company executives and leaders are on board. These key people should understand the value of a program and be willing to champion it among key managers—the people who need and will be engaging independent talent.
To obtain buy-in, be sure to build a strong business case for your program, research the potential return on investment, define clear goals, and incorporate leadership, as well as their feedback, in the process of program design.
2. What are my company's current independent contractor policies?
Take a close look at the current policies your company has regarding independent contractors. Are there worker classification processes? If so, are they compliant with federal, state, and local laws? If your company currently engages independent contractors, look to see if there are contracts on file and what information they include. Assessing gaps and areas for improvement in your own practices will help you zone in on what needs to be changed and what needs to be created when building the new program.
3. What technology is available to support the program?
Your company will likely need to incorporate some sort of technology to support the engagement of independent contractors. For example, technology often takes the form of a freelance marketplace or other platform that helps manages engage or manage independent workers. With a freelance marketplace, companies can post available opportunities, review top independent talent that matches the skills they are looking for, and efficiently engage the talent they want compliantly.
4. How will my company retain high-quality talent that is in-demand?
Because independent professionals bring in-demand skills and industry expertise to the table, they tend to have a lot of choice when it comes to picking the clients they work with. That means that it's up to enterprises to structure policies, procedures, and interactions in a way that aligns with the needs and desires of independents. Some of these best practices include: treating independents as part of the team, letting them know their work is valued, creating a positive work environment, and building in quick and fair compensation terms.
5. How will the program be rolled out?
Another important factor to take into consideration is internal adoption. Are there any potential risks or concerns that might prevent your program from being successfully rolled out? Take a look at existing hiring processes and talk to current managers about their concerns. With these conversations in mind, preemptively build in solutions to potential push-backs. Educate employees on program policies and procedures well before program roll-out so they know what to expect and can get their questions answered.
Lastly, be sure to keep lines of communications open. Keep staff up-to-date on how the program is doing and publicize specific success stories. Good communication is a great basis to maintain internal commitment; encourage feedback and don't be afraid to let the program grow and evolve as company goals and priorities shift.
There's a lot more to consider when building an independent contractor engagement program. We're always here to help answer any questions you have.
Subscribe to our
blog
Get a weekly email of our latest posts sent straight to your inbox
Learn

more

about the MBO Platform
FOR INDEPENDENT
PROFESSIONALS
your independent business with MBO
Engage, scale, and optimize
your independent workforce