5 Steps to Creating a Successful Contingent Workforce Management Program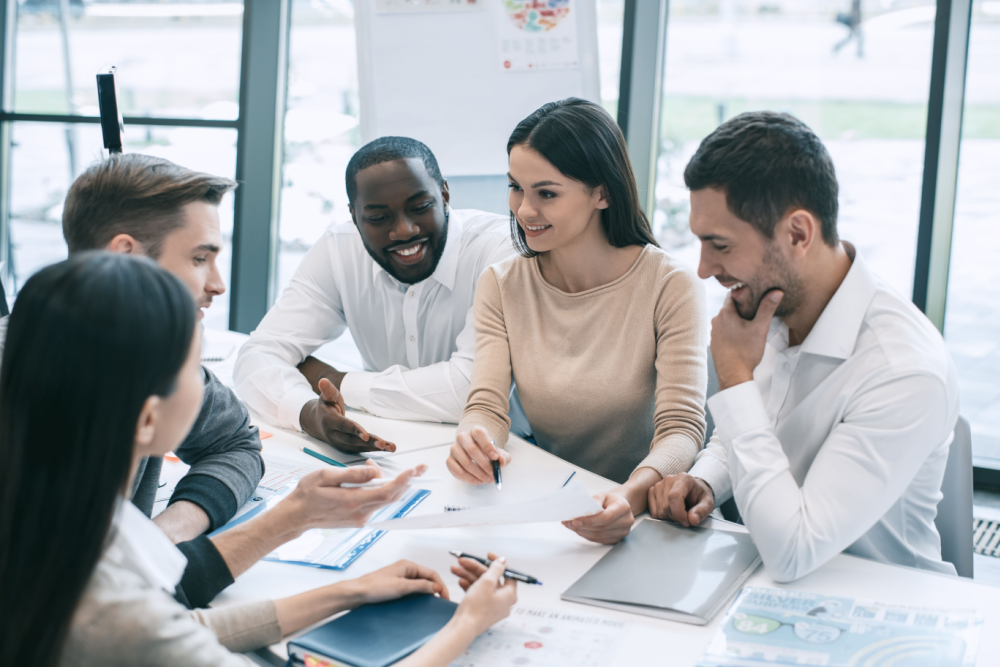 For companies considering or currently working with independent professionals, creating a contingent workforce management program that is successful and effective is key to meeting business objectives.
Many organizations are using their own resources to directly source top independent. As the demand for independent talent grows, enterprises are bypassing third-party staffing agencies or consulting firms for recruiting purposes and developing talent engagement strategies.
Direct sourcing affords many economic benefits including the ability to avoid high-priced staffing markups, decrease overhead costs by hiring fewer full-time employees, and fill project-specific roles with the right-priced independent talent.
But direct sourcing is only a small part of the picture. In order to compliantly engage independent talent across an organization, it is important for businesses to build a centralized engagement program that encompasses finding, sourcing, engaging, paying, and managing independent workers. Here are five best practices organizations should keep in mind when creating a program as part of their contingent workforce management strategy.
1. Gain Internal Support
A lasting and successful program begins with the right leadership support and sponsorship. This support is best driven from the top down by a senior business leader who has influence over the managers who will be sourcing and using independent talent.
While a top-down approach is not the only method, attempting to build a program from the bottom up is almost always a long and arduous path. Internal adoption is much slower and disjointed as the process relies on word of mouth and proof-of-concept in small groups.
In a top-down approach, program leaders should establish specific metrics that can be clearly tracked as the program rolls out. Set clear expectations from the beginning, and ensure all employees have visibility into the progress of goals.
2. Take a Talent-First Approach
While it may seem counterintuitive, start your program by building a pool of top independent talent—specific projects and roles for the talent will follow. Independent professionals are used to the idea of having a presence on a variety of online marketplaces without applying to a position immediately. On the other hand, when managers have an open need, they will require talent right away.
Proactively stock your marketplace by using recruiters who know where to find and how to interact with independent workers. Independent contractors typically have to go through a staffing company to land work with large enterprises—recruiters should sell the benefits of being able to directly interact with your organization by joining your marketplace. By taking a talent-first approach, you will be able to more easily garner internal support from managers who will be excited about a group of high-quality talent that they can easily access.
3. Take Managers Needs Into Account
When creating a program, it is important to keep in mind that many managers will either be unfamiliar with using independent talent or have existing relationships with staffing companies that need to be amended. It is therefore important to make the direct sourcing process as simple as possible.
Avoid having managers navigate multiple systems, processes, or groups to meet their talent needs. Instead, expect to do a bit of hand-holding at the beginning. Monitor the process, identify issues, and remove any barriers inhibiting adoption. Implementing a new program is complex; guide managers towards success so they can see the benefits of the program and champion it.
4. Rely on Technology to A Point
While matching algorithms can help narrow a pool of a talent for a specific role, incorporating a human element—a person who specializes in connecting talent with opportunities—will take your program to the next level. Managers often have criteria in mind for a role that don't make it into a job description or can't easily be identified through a resume alone.
For example, if an enterprise manager is looking for a Project Manager, they can easily identify a number of potential matches by running a quick search. However, if that they are looking for a Project Manager who will specifically be able to have an executive presence and take part in high-level meetings, they may be hard-pressed to identify those exact skills by looking at an online profile alone. Incorporating a human resource who can ensure specific skills and experience are accurately matched to criteria will result in more precise talent matches. For example, MBO's platform uses a matching algorithm and is humanized by our talent advisors.
5. Test and Adjust Before Launch
Creating a centralized engagement program is a big undertaking. Start small by identifying a few departments or areas you believe can successfully drive adoption. Find managers who are interested in trying something new and make sure they have a positive first experience by having a clearly defined process to test and adjust strategies and processes. Look for departments that have a high demand for talent by analyzing last year's data or surveying managers, and pursue areas that need a relevant range of talent skillsets so you can fill your marketplace with a deep enough pool of talent that others can benefit from in the future.
As you move forward and gain more wins, celebrate and publicize your success internally and externally; nothing attracts internal manager adoption better than word of mouth or independent talent better than online success stories on an external landing page.
Remember, creating a centralized engagement program isn't a one-size-fits-all scenario. Each business has unique talent needs to meet and hurdles to overcome. For more information about creating a program or to find out more about how MBO's marketplace can help your organization acquire and engage independent talent, contact us today.

Subscribe to our
blog
Get a weekly email of our latest posts sent straight to your inbox
Learn

more

about the MBO Platform
FOR INDEPENDENT
PROFESSIONALS
your independent business with MBO
Engage, scale, and optimize
your independent workforce