9 Steps to Build and Manage a Top Talent Network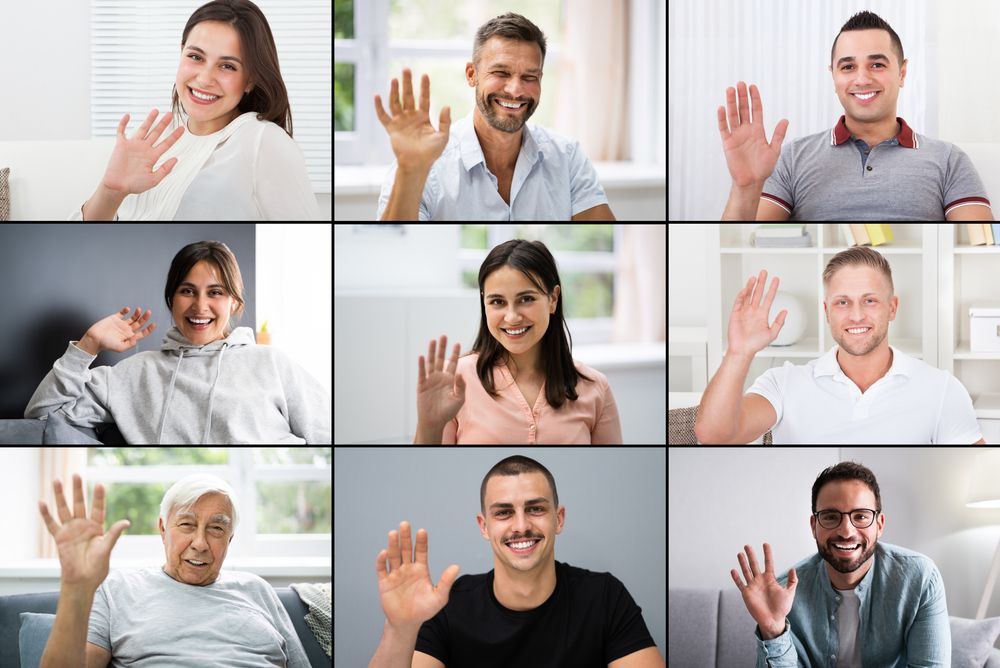 Key Points
Building a network of independent talent is a key component for success in today's market.
First focus on curating a top talent network to attract high-value independent talent.
Second focus on building a talent community that motivates that talent to keep engaging with your enterprise.
Your next top-performing worker may be an independent contractor, perhaps on the other side of the world.
Building a network of independent talent is a key component for success in today's market. Remote work options, including digital nomads, have expanded the pool of available independent professionals with the expertise and knowledge needed for virtually any role.
A key to attracting independent talent and becoming a Client of Choice is the establishment of a contingent workforce management program. These nine steps can help create this program and form a valuable talent network.
1. Revamp Your Engagement Processes
Put your company ahead of the competition for top independent talent through up-to-date processes. Create a clear and concise statement of work (SOW) for every engagement. Make sure your SOW clearly defines expectations, describes the role, notes rate and terms, gives the timeline of the projects, and lists deliverables that the contractor will be accountable for providing. Create a simple, streamlined onboarding process for independent contractors and update policies to accommodate different contractor work types (such as a digital nomad policy).
2. Make Your Company Attractive to Independent Workers
Build an employment brand that helps build a top talent network. The minimum for success is providing a streamlined engagement process, offering competitive payment terms, and demonstrating a culture that values project-based engagement. With competition for top talent getting fiercer by the day, think about offering additional opportunities to contingent labor. These could be simple, like adding a contractor channel to your real-time chat server. Or you could consider higher value perks like webinars focused on career development specifically for independent professionals.
3.
Use Direct Sourcing
More and more companies are using technology to source and manage their independent talent. Many are moving to direct sourcing to engage all or part of their contingent labor. Direct sourcing eliminates the fees and timelines of traditional staffing solutions and allows hiring managers to access a wider range of candidates. Once an independent professional has been identified, their information is stored in a private, front-end marketplace like the MBO marketplace. This online platform allows an organization to build its own talent network of the best contract workers. It connects independent contractors with projects. Network members can create a profile, update their availability, and find or be matched to opportunities with your company. A back-end system handles invoicing, payment, and compliance vetting.
4. Dedicate Resources to Build Your Talent Network
Assign a team (or at a minimum a point of contact) that has recruiting experience to focus on building your talent network. The team can work alongside hiring managers to find and vet candidates for needed roles and can be the central communication hub for both management and independent talent. With their knowledge of network members, this team can anticipate independent talent needs for upcoming projects and make recommendations to managers.
5.
Cast Your Net Creatively
Take a multi-pronged approach to find candidates for your talent network. In addition to online talent marketplaces, look for independent professionals through:
Referrals from employees

Job candidates who weren't hired for the positions they applied to

Retirees

Social media sites, particularly LinkedIn (in fact, you can post openings for contract positions)

Connections made at conferences and networking events



6. Look for Independent Professionals Who Add Value
Identify and recruit independent professionals with the in-demand skills you are looking for and who fit your company culture. Having this type of talent on your roster can help quickly develop new lines of business, open new markets, and increase speed to market. Consider having your HR staff mentor hiring managers to help put good talent identification, vetting, and selection practices in place.
7.
Set a Standard Interview Process
Implement interview procedures to be followed for each new candidate and, if needed, for follow-on projects. Review a candidate's portfolio prior to the interview and use a standard set of interview questions. Include questions that pertain to the scope of the project and how the candidate's skills match. Additionally, include questions that can shed light on the candidate's soft skills and fit into the company culture.
8. Create a Review Process
Consider assessing the performance of independent talent. For example, allow hiring managers to post feedback on independent workers for other managers to review. Use a review process that looks beyond deliverables to the communication, organization, and teamwork that independents bring to the table. This can help identify the top performers in your talent network and provide information about them to other managers who might need their skills.
9. Keep High-Performing Talent Coming Back
Keep your best independent talent engaged by giving them consistent work opportunities. Look for ways to use members of your talent network on short- and long-term projects to help you become their Client of Choice. Stay in touch with your network through regular communication. For example, share company news, profile network members, or spotlight projects seeking contract help. Stay up to date with trends and new directions in the independent talent market so that you can update your policies and programs as needed to continue attracting the best talent.
Focus on curating a top talent network to attract high-value independent talent, then on building a talent community that motivates that talent to keep engaging with your enterprise. Make this part of your workforce strategy and you can get the best expertise and knowledge ahead of the competition.
Helping you attract and engage top independent talent is what we do best. Get in touch with us today to learn more.

Subscribe to our
blog
Get a weekly email of our latest posts sent straight to your inbox
Learn

more

about the MBO Platform
FOR INDEPENDENT
PROFESSIONALS
your independent business with MBO
Engage, scale, and optimize
your independent workforce