4 Marketing Strategies to Build a Small Business Brand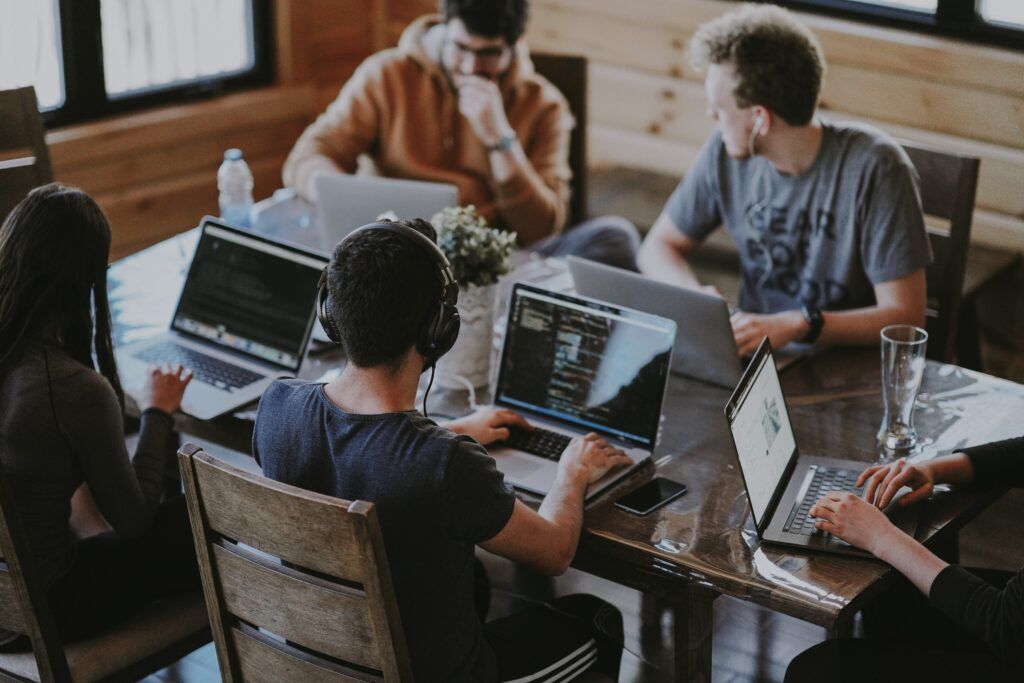 Key Points
When you own your own company, you must present yourself professionally in order to attract the clients and projects you desire.
While self-promotion may not come easily to all independent professionals, it is an essential part of making your services visible and building a long-term company.
Here are four different areas where you can develop your brand presence and build a marketing strategy for your business.
When you run your own business, it is important to present yourself in a professional way in order to attract the clients and projects you want. Much of this comes down to how you market and brand your services. While self-promotion may not come naturally to all independent professionals, it is a key part of making your services visible and creating a sustainable business.
Your brand is an essential part of your marketing strategy—it is what sets you apart from your competitors. When thinking about how to market your business and build your professional brand, consider your target market. What sort of message would resonate best with this group of people, what sort of help are they looking for, and why are your services the solution they need? Your marketing and brand strategy should be shaped around these core ideas. Here are four different areas where you can develop your brand presence and build a marketing strategy for your business.
1. Update Your LinkedIn Profile
An updated LinkedIn profile is a simple yet often overlooked part of marketing. When potential clients search for services you offer or for your name, your LinkedIn profile will be one of the first things that comes up in their search results. Make sure that your profile works in your favor and helps to attract the clients you want to work with.
Your LinkedIn profile should act as an engaging digital resume that highlights your past work, key skills, and experience. A few important parts of your profile are the summary section, photo, and endorsements. Use the Summary or About section to clearly articulate the services you offer and why. Think of this area as an opportunity to pitch your services to a client. A professional photo will help to personalize your business. Taking the time to get headshots that you can use across all of your marketing efforts will help you look professional and presentable to clients. Last, but certainly not least, build out your Skills & Endorsements section by reaching out to past clients and asking them to endorse your skills or write a short testimonial about what it was like to work with you. This will help to lend credibility to your business.
2. Build a Professional Website
If creating a professional website sounds like something only for the tech-savvy, think again. Today, there are many different options available like Wix or Squarespace that provide simple website templates and all the technical support you need to make the professional website you've always dreamed about. And having your own website is well worth it—a website will likely become the primary hub for your business. It is a great way to communicate what you do, promote your skills, showcase your work, and generate new leads.
No matter what industry you specialize in, some important sections to include in your website are an about page that describes who you are and what you do, a portfolio of your past work, your service offerings, and contact information. From there, the world is your oyster. As you experiment with building out your site, sync it with free tools like Google Analytics which can help you learn more about people who visit your website and what they click on most often. You might also consider adding features like a blog, links to your social media channels, or a newsletter that people can sign up for.
3. Generate Industry-Relevant Content
Content is one of the easiest and most economically feasible ways to promote your business. Content can take many different forms such as writing a recurring blog on your website, contributing to industry publications, starting a podcast, writing e-books, or contributing to research papers. Anything that establishes yourself as an expert and gets your name out into the world as a reputable source is likely worth pursuing.
If you're not sure what to create or write about, think about your target audience. What are they interested in? What are the top 10 questions you're asked? What are the latest trends in your industry that people are talking about? Build your content strategy around these topics.
4. Develop a Social Media Presence
Maintaining social media profiles is a helpful way to make new connections, grow your network, and engage with an audience of followers. Depending on the industry you work in, you may want to focus only on a specific platform at first. For example, Twitter is great for sharing breaking industry news, Instagram would work well for businesses that are highly visual, and Facebook can be used as combination of the two. Experiment with different channels and see what works best for your company and what resonates most with the people you are trying to connect with.
Look for hashtags, groups, and conversations that are relevant to your business. Make use of the content you create by sharing it out or repurposing it. Engage with your followers or people you admire by sharing relevant industry news and asking and answering questions.

Subscribe to our
blog
Get a weekly email of our latest posts sent straight to your inbox
Learn

more

about the MBO Platform
FOR INDEPENDENT
PROFESSIONALS
your independent business with MBO
Engage, scale, and optimize
your independent workforce