Five Marketing Tips from John Jantsch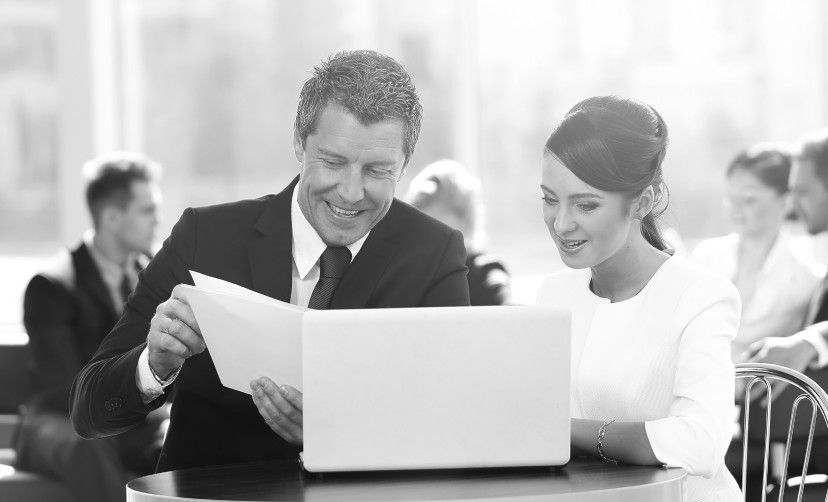 Marketing consultant, speaker, and best-selling author John Jantsch, founded the Duct Tape Marketing System and Duct Tape Marketing Consulting Network to train and license small business marketing consultants around the world.
Jantsch acknowledges that marketing can be challenging for independent professionals, who are often working with limited time and resources. Nevertheless, he is confident that independents can successfully build a marketing strategy in a way that's not stressful by prioritizing a few essential elements.
In his webinar, 5 Steps to Restart, Recharge, and Revive Your Marketing for 2018, Jantsch reviewed five important steps independent professionals can take to improve the marketing strategy for their business. In case you missed it, below are five takeaways from Jantsch's talk.
Your Messaging Should Connect with What Clients Want
Nobody wants what you sell, Jantsch says, they simply want their problems solved. Rather than spending time talking about your own expertise and what you do, it's more important to connect with a potential client about the challenges they are facing.
Think about what problems you can promise to solve and craft your message around the vision of what your target audience is looking for. This approach will probably involve changing the context of how the world views what you do. For example, if you are a tax accountant, instead of marketing your business as doing other people's taxes, perhaps you are simplifying their lives by giving them back valuable time or helping them save money.
Your Website Homepage Should Say It All
The homepage of your personal website has to accomplish a lot, Jantsch says. Rather than acting as a nice-looking placeholder, it should guide your leads on a journey. It should help to build trust, deliver critical information, and provide value.
Remember, your website is a showcase for everything you are doing in your business. Clearly state what you can do for potential clients, provide them with valuable content and information, and support your claims with reviews, testimonials, and case studies.
Your Content Should Generate Leads
Content drives every channel, from sales, email advertising, and PR to speaking opportunities, SEO, and referrals. The good news, Jantsch says, is that you don't need as much content as you may think.
Start by thinking of six useful blog ideas for your target audience along with content upgrades (some sort of extra download such as a checklist, worksheet, or template) for each piece. Then, work on a plan to promote each piece of content through social media and advertising, if that is in your budget. Jantsch says conducting webinars around your content, writing an e-book, and even speaking on podcasts are useful content promotion strategies as well.
Your Time Should Only be Spent on the Right Clients
As an independent professional, time isn't something you can afford to waste. Taking the time to properly qualify potential clients is key, Jantsch says. To do this, start by making sure your content addresses obvious problems that your target audience has. This will help ensure that you attract the leads you want.
Before reaching out to a potential client, research their business and find out more about them, Jantsch suggests. Only once you are convinced they are a good potential lead should you set up an appointment to talk to them.
Your Customer Experience Should be Memorable
Today, it's all about the customer experience, Jantsch says. Look at the customer experience stage-by-stage, he suggests, and figure out how to create a great experience in each step.
Plan out what the first 90 days of each customer relationship should look like. By ensuring that all clients have a similar, positive experience when it comes to orientation, onboarding, and communication, you can create loyal champions for your business.
MBO regularly hosts webinars that cover a variety of independent workforce topics. Visit our webinars page to watch past presentations and register for upcoming talks.
Subscribe to our
blog
Get a weekly email of our latest posts sent straight to your inbox
Learn

more

about the MBO Platform
FOR INDEPENDENT
PROFESSIONALS
your independent business with MBO
Engage, scale, and optimize
your independent workforce