5 Ways to Get Back on Track with Your Marketing Goals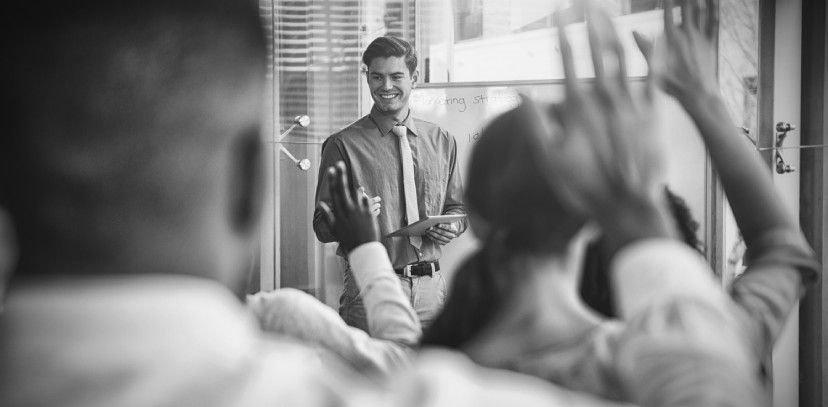 With the New Year just around the corner, it got me thinking about the goals I had for the year and where I stand with them today. I'm fairly certain I'm not the only one with this on my mind, so let me ask, are you on track to meet your marketing goals this year?
Now, even if you're not reading this post on its publish date and the new year isn't around the corner, the fact of the matter is, no matter what time of year it is, you should always have an understanding of your progress towards your goals. This topic actually reminds me of a conversation with an entrepreneur friend of mine I had over the summer.
She was panic-stricken because the year was halfway over and the business goals she had excitedly set for herself at the beginning of the year were far from complete. In fact, it was looking as though they wouldn't be achieved by the end of the year at all at the rate she was going.
I'd be lying if I said this wasn't a common occurrence for business owners, but the reality is, I see it all the time. Here's the thing, just because you're not on track doesn't mean you can't have a do-over. You simply need to restart your plan.
We all get so excited at the beginning of the year for a fresh start and get discouraged when we get off track, and let's face it, it happens to the best of us in one way or another.
So, this begs the question: How do you restart?
While I'm sure there are other tips out there, these are the five things I do when I notice myself getting of track, and I think they'll help you as well.
1. Refocus your message
When it comes to marketing these days, matching your message to your ideal client is a must. You've got about five seconds to get and keep someone's attention and you can't waste time with a message that doesn't resonate with them.
Your message must solve the problems of your ideal client. Let them know you understand what it is that they want and need. The biggest takeaway is to not make your messaging about you. Make it about them.
2. Update website content
The role of a website is to help you tell a story and guide a journey for your customers and prospects. Your website should help you:
Get found
Build trust
Educate
Inform
Nurture
Convert
In order to achieve those things, your website must include the following:
A promise
A call to action
Video
Trust elements
Changing content
Content upgrades
Core services
3. Focus on lead generation
Here are some brief tips to get started:
Create a list of the most useful content ideas for your ideal customer (I'd aim for six)
Build a lead generating content upgrade for each piece
Promote each piece in advertising and social media
4. Create a follow-up process
To do this you must create a client generation system. Believe me it works. You can come up with whatever system works for your business, but here are the steps that I follow:
Set a goal for meetings
Define your ideal client
Create your content workhorse
Buy or build a list of ideal clients
Advertise the content and upgrade
Offer value to those who respond
Qualify and set appointments
Do the research and deliver the value
Close the deal
5. Turn leads into customers
Customer experience is everything. So many people are focused on the new things we have to master and pay attention to, but the most significant driver of change today isn't the way marketing is changing, it's the way buying is changing. The customer is now in charge of the buying journey, but what we as marketers still have left in our control is customer experience, or the way in which prospects and customers experience every aspect of our business. Providing a positive experience will increase your odds of turning leads into customers.
These tips aren't rocket science, but for many business owners, the steps above are often easier said than done. By following them, you'll be able to revive your marketing on the spot, instead of waiting for your New Year resolutions to roll around again.
---
Find independent consulting jobs with top companies through MBO's marketplace
---
Subscribe to our
blog
Get a weekly email of our latest posts sent straight to your inbox
Learn

more

about the MBO Platform
FOR INDEPENDENT
PROFESSIONALS
your independent business with MBO
Engage, scale, and optimize
your independent workforce