Women's History Honor: Jennifer Lemmert on What It Takes to Be A Female Independent Professional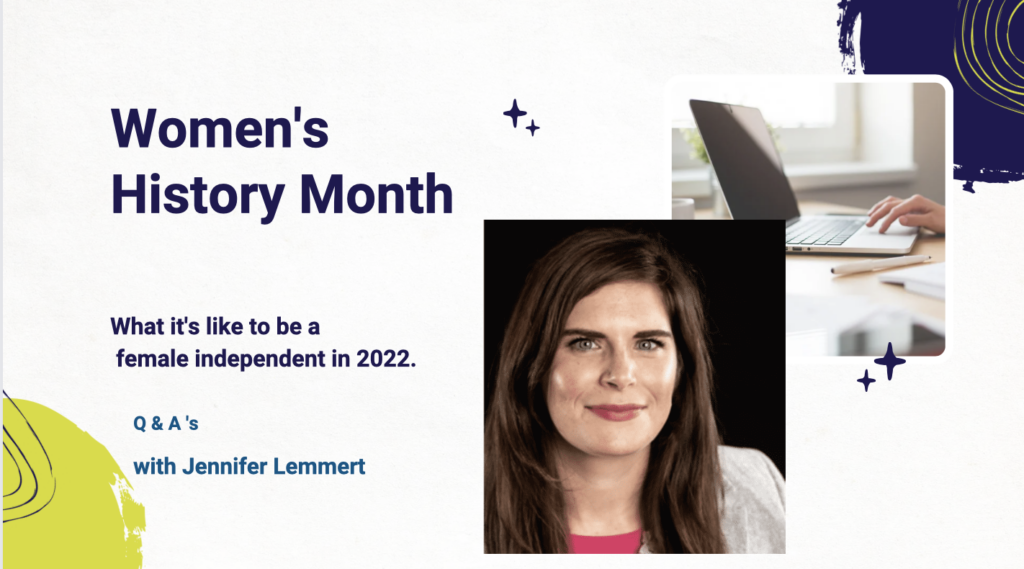 For more than 25 years, MBO has led the charge to keep the independent economy moving forward. What we have learned from our study is that females are a pivotal part of what the future of work looks like for the independent world. Which is why this March, in honor of Women's History month we are thrilled to give you an exclusive look at the female individuals who have changed the face of what the future of independent contractors looks like. We are happy to launch new series which highlights the different powerful women who took the leap and overcame struggles to become their own boss in today's world. Please enjoy our featured series: Women's History Honor: Q&A's Of What It Takes to Be A Female Independent Professional. Today meet Jennifer Lemmert.
Who she is: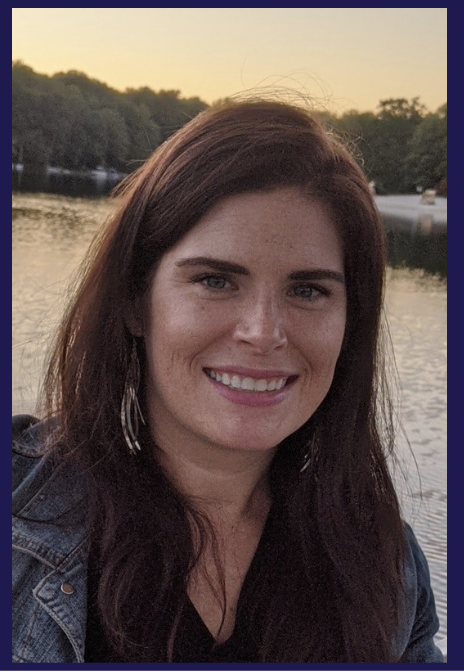 An experienced communications strategist and business leader and founder of Jennifer Lemmert, LLC. With 16 years of experience, Jennifer has helped leading brands such as Marriott and Freddie Mac, build communications and outreach campaigns that have driven brand loyalty and engagement.
The Interview:
When I first sat down with Jennifer I wanted to know what made her decide or what inspired her to become an independent business owner?
Her answer: Desire
Desire for a more flexible schedule. With two little kids (now three!), my corporate days were very long – even on the easiest day, it was still really hard to juggle a long commute, kid stuff, work stuff, home stuff.
Desire for creative and challenging work rather than being tied to one company or industry.
Desire to work with a variety of teams and other consultants and learn how to run a business.
Next she gave me insight into the early stages of her career and how she ended up where she is today: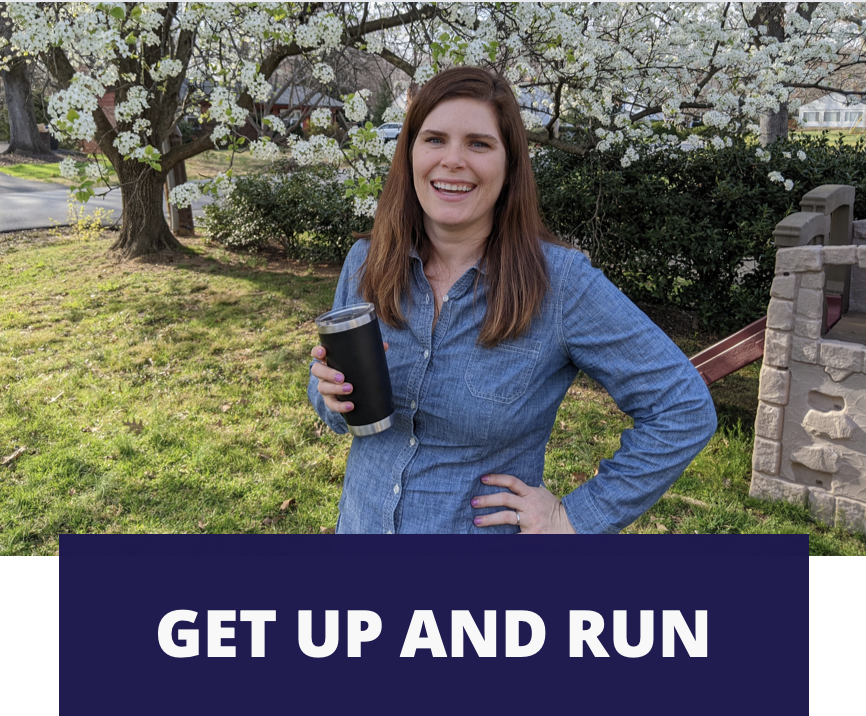 It's been exactly two years but I still feel very much like I'm in the early stages. My new year's resolution in 2020 was to figure out how to leave my corporate job and start my own company. The pandemic happened to speed up my timeline because I was furloughed once the world started closing down. So I took the opportunity to get up and run. I was taking networking calls during naps (I was home with my two toddlers) then doing research and building my website after bedtime.
To get where I am today has been the product of a powerful network. I've worked with some brilliant, talented people over the years who reached out once I launched as an independent. Through those relationships, I've been able to connect to the clients I work with now. The first year felt like, I just needed to get off the ground and get some projects under my belt. This second year, I'm focused on getting smart on the business side – developing a strategy, creating partnerships, and expanding to new areas.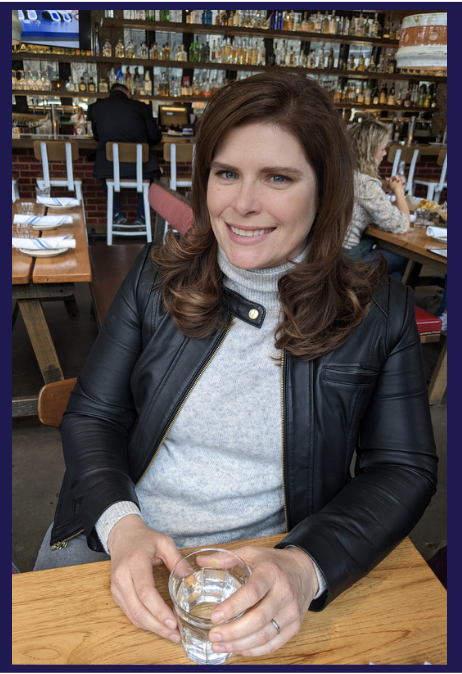 She added to this by telling me that once she decided to go independent she first came to MBO:
The first step was reaching out to MBO to help get my LLC stood up. I didn't know anything about how to do the business side of things. At the same time, I was cold calling people to learn how they started their businesses and seek out advice for someone at the beginning of this journey. Then whenever I could spare a few minutes, I worked on my website and business plan.
This caused me to ask her what her first job was and if it impacted her approach to work:
My senior year of college, I was frantically applying for jobs. A neighbor gave me the name of someone at her Department of Defense agency who had recently been appointed as the Information and Communications Officer and was building a team. I interviewed with him on Friday, graduated on Saturday, and started my new job on Monday. I helped build the agency's communications program, which included special events, website, newsletter, and coordination with other Defense communications offices. I couldn't have asked for a better first job to learn and grow as a new college grad – could talk forever about this job haha.
She then told us the most influential career advice that shaped her career was:
After seeing the positive outlook Jennifer continually brings to her everyday work life I wanted to know if there was any particular struggle she's faced and how she overcame it:
The biggest challenge was finding the time. With two toddlers and no childcare options (during the height of Covid), I was the primary caregiver during business hours. So flipping the switch from mom to aspiring business owner to take calls or do research after dealing with constant kid needs was very difficult!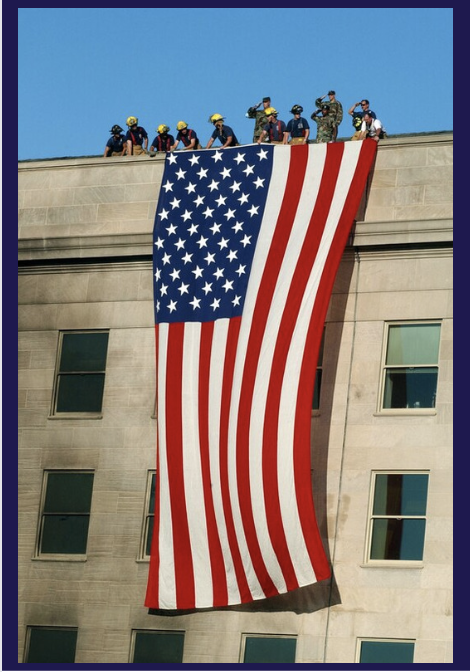 I then wanted to know what career moment she's most proud of thus far:
At my first job, our office helped to plan the 9-11 memorial ceremony at the Pentagon each year. I had the idea that we should bring back the fire and rescue workers who were pictured in this iconic photo from Sept. 12, 2001, for the ceremony to recreate this moment and honor them for their service that day.
My boss gave the go-ahead but we had no idea who they were or how to find them. So I did a lot of research (pre-social media days!) and managed to track down all of the men in the photo, who returned to the Pentagon for the ceremony with their families. They unfurled the American flag during the event, which was very emotional. Afterward, I was privileged to give them a tour of the Pentagon. None of them had been back to the building since the terrorist attack and they were honored to there. To hear their experiences and offer this meager recognition was very moving.
After understanding Jennifer's own journey as an independent contractor we wanted to her thoughts and advice to females who are considering going independent.
What would you say to another woman looking to start her own business in 2022?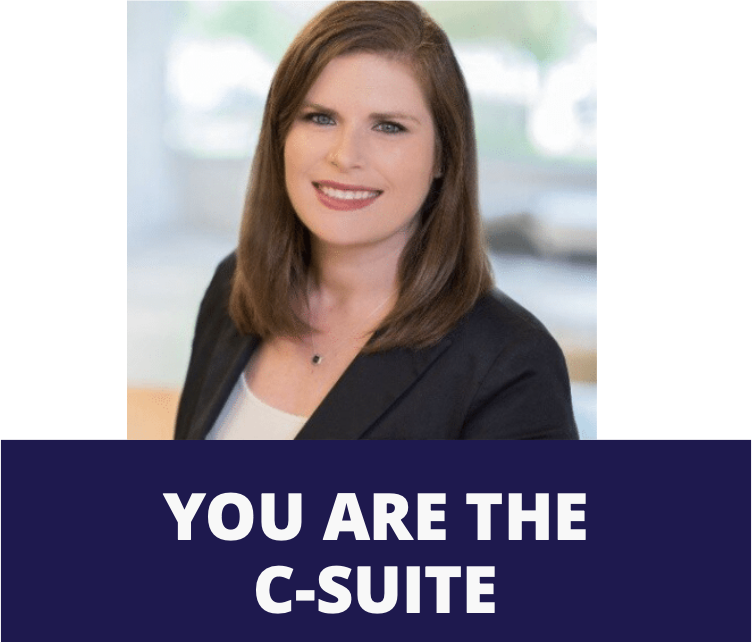 You have to be all in. There's no wading into this – be decisive or just find another corporate job because it's not for everyone. Do the research about what's involved because it's not just doing the work for a client. You are the C-suite when it's your business and that's another full-time job in itself!
Be very clear on your value proposition. What expertise are you bringing to the table? Why should a client work with you vs. someone else? You have to be able to differentiate yourself from the crowd, quickly and concisely. Otherwise, you may miss out.
I then asked her what advice she would give her 22-year-old self entering the workforce:
Ha – everything above. Put effort into relationship building because you'll learn something from everybody. Don't just focus on a title or salary or prestige. At the end of the day, those things don't matter (and frankly, the important people don't care!).
She also expressed the importance of balancing your personal life with your professional life.
I'm still working on this. Because I work from home full-time now, my professional life is completely integrated with my personal life – and my personal life includes 3 kids under 5. I plan my day in blocks of productive time and blocks of family time, which sometimes means working very late at night to catch up. I'm trying to plan more days "off" this year to just recharge but it's a challenge.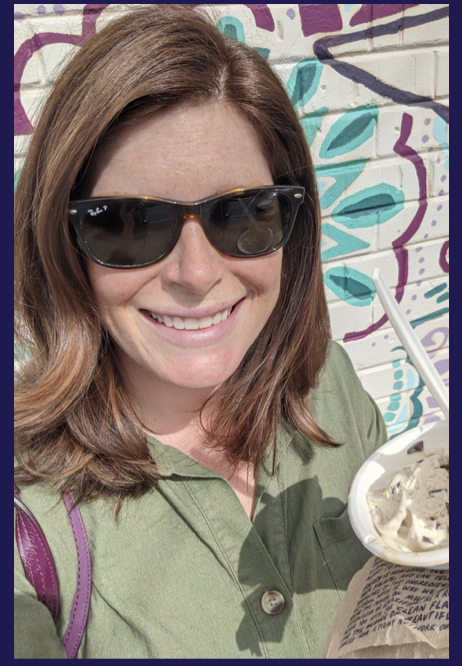 Questions to get to know the woman behind the business:
Your go-to coffee order? Iced oat milk latte – no matter the weather!
Best book you've ever read? A Tree Grows In Brooklyn by Betty Smith
Last show you binged? Inventing Anna
If you could have lunch with any woman, who would it be and why? Mindy Kaling – she's at the top of her game as a creative and literally changing the face of entertainment through her work while also managing a production company and being a single mom. I need some tips!
How do you start your morning? One of my little people smacks me in the face asking for breakfast because I slept through my alarm…again. But after that, a giant cup of coffee!
Be inspired: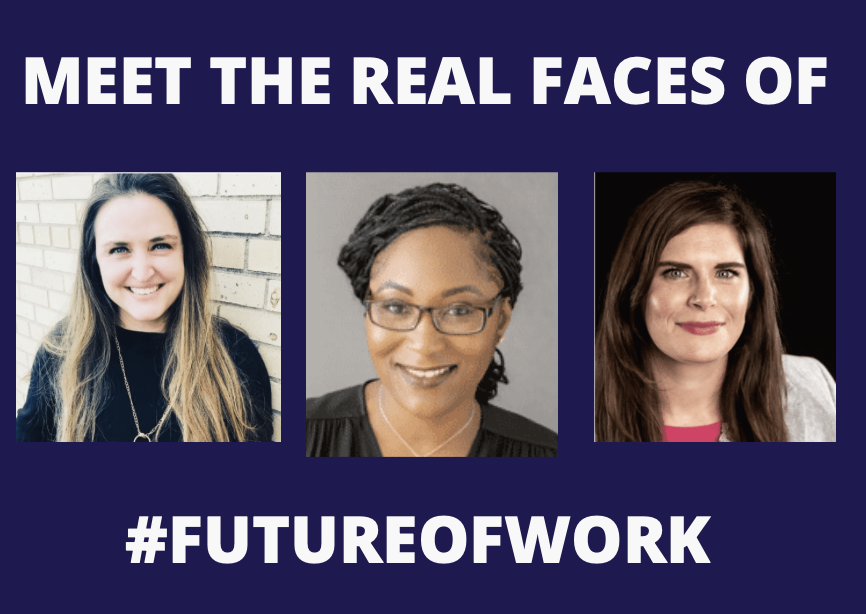 Monday was our launch explaining the importance and impact women have had on the Independent workforce. Recap the movement here.
Then come back Friday for a final recap and answers to where females are forecasted to go in 2022.
Eager to learn more about MBO's research? Then check out our top three studies:
Subscribe to our
blog
Get a weekly email of our latest posts sent straight to your inbox
Learn

more

about the MBO Platform
FOR INDEPENDENT
PROFESSIONALS
your independent business with MBO
Engage, scale, and optimize
your independent workforce