3 Challenges of Creating a Successful Workforce Management Program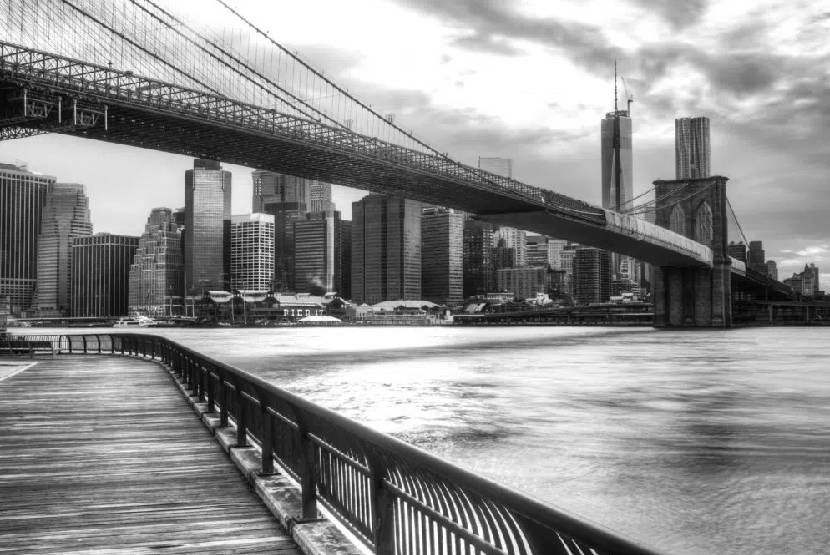 A growing career choice for 41 million Americans is on the rise: self-employment. Companies are also increasingly recognizing the many benefits independent talent provide and are incorporating this talent into their workforce strategy. This external workforce is important to many organizations because it allows them to operate at full capacity and meet market demand.
If your company is using independent talent, particularly high-end independent talent, it is important to have a compliance program in place. If a company misclassifies workers as independent contractors, they can be held accountable for costly fines or penalties, or may get pulled into reputation damaging class-action lawsuits.
A centralized compliance program helps to minimize this exposure to misclassification liability and can help avoid the financial burden that comes with misclassification. But creating a successful independent contractor compliance program can be a big undertaking. While addressing the issue of misclassification is complex, it is an important step to take to remain compliant. Here are three common barriers to establishing a compliance program and how to overcome these hurdles.
1. Program Implementation: Obtaining Executive Buy-In
Deciding to create a compliance program is a simple first step. What becomes more difficult, however, is figuring out exactly how to implement the program. Foremost, it is important to obtain support from executives and stakeholders. Involving these key figures in program design from the start makes it easier to drive support from the top down. When senior leaders support the program, they better influence managers who will be sourcing and using independent talent. Taking the opposite approach and building a program from the bottom up tends to be a more difficult path; internal adoption is often slower and disjointed when it relies on word-of-mouth and proof-of-concept in small groups.
When involving executives in building a program, be sure to first build a clearly articulated business case that defines the ROI of incorporating independent talent at your particular organization, outlines policies and procedures, and explains how the program will benefit financial performance. Defining the purpose and benefits of the program, identifying potential risks and solutions, and involving key leaders from the beginning builds a solid foundation for program adoption.
2. Program Adoption: Securing Internal Adoption
Even the most well planned out compliance program can fall short if managers fail to adopt it. To assist with internal adoption, make sure managers understand the inherent value of independent talent—the expertise, staffing flexibility, and delivery capabilities they can provide—and why a compliance program is so important. Put defined guidelines in place: outline clear processes for how managers should identify, engage, and mange independent talent. The easier it is for managers to follow a new process, the faster they will adapt to a new way of doing things.
Start adoption slowly. Choose a few departments and managers you think will be likely to successfully drive adoption before expanding the program. It's also important to build a pool of independent talent before rolling out the program to the wider company. By taking a talent-first approach, it will be easier to garner support from managers who will be able to experience immediate tangible benefits from quick and easy access to a group of high-quality talent.
3. Program Enforcement: Ensuring Enforcement of Policies and Procedures
Lastly, it is important to make sure the compliance program is enforced and correctly carried out. Take the time to educate employees on the program, and make sure managers can easily navigate systems and corresponding technology like an online marketplace.
Test systems with a soft launch, encourage staff to give feedback, track and measure program performance, and communicate results so everyone feels that they are contributing to success together. By continually monitoring the program, identifying issues, and removing barriers to inhibiting adoption you will be well on your way to creating a lasting, effective program.
Understanding the benefits of a compliance program and adhering to it is critical for attracting top talent to your organization and becoming a forward-thinking leader among peers. However, it is important to be aware that implementing an effective program that is both tailored to organizational needs and the needs of independent talent requires a major time commitment and expertise in the independent workforce sector. Most businesses lack this internal expertise and instead choose to partner with a firm that specializes in independent contractor compliance and can indemnify an enterprise from misclassification and legal risk. Companies like MBO provide valuable strategies, tools, and advice to help enterprises create sustainable compliance programs.
To learn more about how to create a successful compliance program for your independent workforce, contact us today.
Subscribe to our
blog
Get a weekly email of our latest posts sent straight to your inbox
Learn

more

about the MBO Platform
FOR INDEPENDENT
PROFESSIONALS
your independent business with MBO
Engage, scale, and optimize
your independent workforce