How to Create a Contingent Workforce Management Strategy: 6 Steps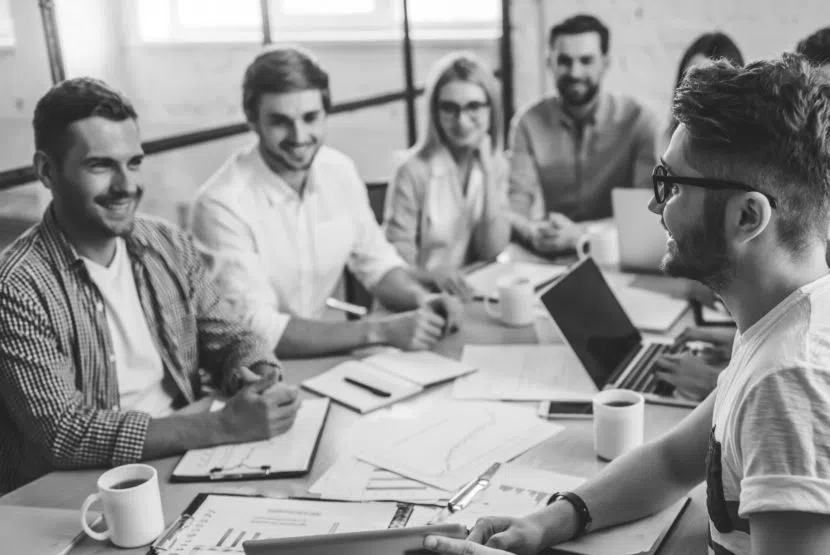 When you engage independent workers, it is critical to have an independent workforce management strategy so that your program can be effective and successful. Whether you work with independent contractors, freelancers or consultants, contingent workers must be engaged and managed differently than traditional employees. There is a distinct level of compliance risk associated with this pool of talent and the needs and desires of contingent workers are unique.
A centralized engagement program is a great way to get a handle on the entire contingent worker lifecycle, from finding and engaging top talent, to properly managing their time at your company and possibly re-engaging them in the future. Here are six steps to follow for creating an independent workforce management strategy.
1. Know Your Level of Risk
Engaging contingent workers comes with an inherent risk, particularly if you do not currently have any policies regarding how these workers are engaged. When managers who need talent are left to their own devices, they may turn to their own networks or a third-party to bring in talent who are not fully qualified to work independently. This can put the business at risk for costly worker misclassification lawsuits, among other problems. It also makes contingent worker spend very difficult to track, and can be more expensive in the long run.
If you do have existing policies regarding independent talent engagement, consider if they comply with federal, state and local laws. Look for gaps in your policies and areas that could use improvement.
2. Outline Your Program
There is no single way to build a program to manage contingent workers. In order to build a successful program or strategy, think about the goals that are most important to your organization. What are leaders going to be looking for in a program and what potential return on investment will be important to them? Thinking through these questions will help you design a program that fits your specific company needs.
3. Identify Key Players
Company executives and stakeholders must fully understand and champion your program or strategy in order for it to be successful. Identify these people early on, involve them in discussions, and answer any questions they have. Be sure to incorporate internal staff as well. If there are certain departments or managers who use contingent talent more than others, get their thoughts and opinions from the start so you can build a program that will meet their needs.
4. Develop a Plan for Program Adoption
Developing a defined business case for an independent workforce program or strategy is an important part of securing buy-in. When stakeholders need understand the return on investment associated with using independent talent and why a program is needed to manage these workers, it will be easier to roll out the program and gain support from other employees.
When building a plan for program adoption, make sure to define program goals, identify potential roadblocks along with solutions, and clearly explain how your strategy will benefit the company in the long run.
5. Develop Rules for Compliance
As discussed earlier, factoring in compliance is an incredibly important part of a successful contingent talent management strategy. Develop clear rules for identifying, engaging, and managing independent contractors when building your own program and be sure to keep managers, stakeholders, and employees in the loop so they understand why compliance is so important.
Remember, worker classification is complex. As the independent workforce grows, laws change and evolve as well. It can often be hard to understand what is required and what applies to your particular business. If you don't have an expert on your team who can be the go-to person to answer legal questions, consider partnering with a company that can help you tackle these big issues—there's more to it than just adhering to laws and guidelines. You also need to make sure contracts are fairly written and negotiated, that taxes are filed and paid, that expenses are properly submitted and deducted, among many other details.
6. Implement Your Strategy and Iterate
Successful internal adoption is an important part of building a long-lasting program. Talk to managers about their concerns and take the time to answer any questions they have. Having these discussions early on can help you generate solutions to potential push-back before it happens. Make sure employees know what to expect and who they can come to with questions.
You may also consider developing FAQ guidance documents regarding new policies and procedures or doing a soft launch with a few departments to get feedback before rolling out the entire program or strategy.
Have more questions about building your contingent workforce strategy? Our team of experts is here to help.
Subscribe to our
blog
Get a weekly email of our latest posts sent straight to your inbox
Learn

more

about the MBO Platform
FOR INDEPENDENT
PROFESSIONALS
your independent business with MBO
Engage, scale, and optimize
your independent workforce