How to Build a Competitive Workforce Strategy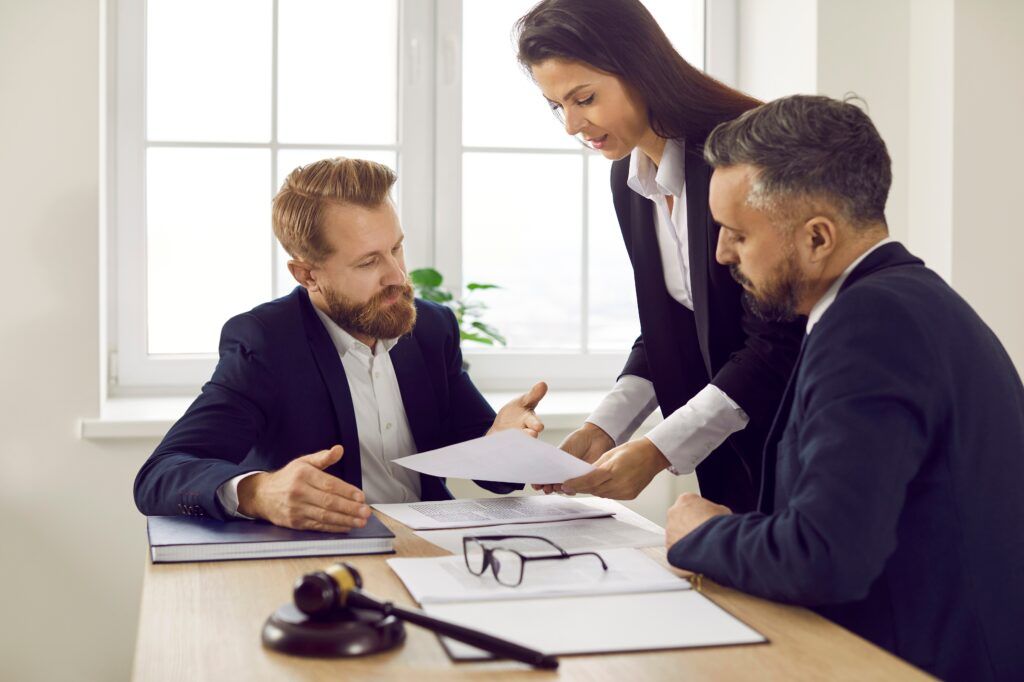 Key Points
Direct sourcing is an optimal way to engage independent contractors.
Creating a positive candidate experience is a key part of attracting top talent.
Technology can help improve analytics and give enterprises important visibility into their workforces.
Building a community around independent talent is an important part of workforce optimization. independent contractors who have in-demand skills tend to be able to pick and choose the clients they work with. That means, in order to attract and engage the very best talent, organizations must place a strong focus on candidate experience when building their workforce strategy. Here are five strategies to explore when creating your workforce strategy.
Direct Sourcing: An Optimal Way to Engage Top Independent Contractors
A direct sourcing workforce strategy connects enterprise managers directly with independent talent. This approach is often much more effective than using a third party to source talent—not just because it minimizes costs—because it creates a more streamlined process for finding talent and getting to work quickly.
Independent contractors are increasingly using online marketplaces to find projects. On these platforms, independents can create a profile, and then search and apply to available opportunities. Managers can simultaneously look for and reach out to talent they are interested in.
Direct sourcing is a building block companies can scale from. With direct sourcing in place, enterprises can start to create the policies and processes needed to effectively source independent talent end-to-end. A direct sourcing program that facilitates the full lifecycle of sourcing, engaging, paying, managing, and re-engaging talent will be the most effective when it comes to building a lasting workforce strategy.
Check out: Building an Adaptive Workforce Through Direct Sourcing
Creating the Right Candidate Experience
Because independent contractors have so much choice in picking their clients, creating the right candidate experience is key to attracting the top players. So, what do independents value in a client? Responsiveness, respect, fair pay, fast onboarding, and a positive work environment are a few of the most important factors they cite.
Luckily, these are simple requests to accommodate and tend to benefit the enterprise as well. Technology today can help the onboarding and engagement process move smoothly with automated systems for initial paperwork. For example, instead of a lengthy back and forth compliance verification process, independent contractors can upload key documents such as proof of insurance directly to their online portal.
Ensure independent contractors feel included and like they are part of the team by prioritizing detailed and frequent communication. Encourage managers to provide prompt, honest feedback. Educate employees about the value of independents and what they bring to the table. Bring teams closer together by hosting an introductory kickoff meeting or monthly virtual coffee breaks or happy hour.
Try this: 4 Ways Companies Can Attract Top Independent Professionals & Become a Client of Choice
The Benefits of Talent Pooling
A talent pool is a group of independent professionals who are vetted, have proven skills, and work well within an organization's culture. A talent pool allows for quick deployment of needed expertise, the ability to quickly adapt to changing needs, strategic planning assistance, and the opportunity to build a strong relationship with your organization's brand.
Talent may come from company retirees who want to work as contractors, referrals from current employees, previously engaged contractors, talent found through networking, and more. Talent pools are hugely beneficial to enterprises but are also a great opportunity for talent themselves. It's a helpful way to learn when projects are available, discover important news about your company, and get answers to any questions they might have.
Talent pools present great marketing opportunities as well. Use email campaigns to keep talent engaged and proactive. Set up a network-specific blog that members of the talent pool can contribute to. Host regular social events, either in-person or virtually, to keep talent engaged and give them a platform for networking with peers. There are endless creative options when it comes to building a community and nurturing talent.
Up next: How Talent Pools Can Enhance Your Direct Sourcing Capabilities
Quick and Easy Talent Engagement
Implementing the right policies and processes is an important part of streamlining independent talent engagement. This is especially true when businesses are working to scale engagement into an organization-wide program. Policies should mitigate the risk of worker misclassification by clearly stating what is to be expected during the independent contractor evaluation process. This typically includes measures such as requiring specific insurance coverage and limits, outlining billing instructions and payment terms, and include specific contract language that has been reviewed by a legal advisor. Ensure that managers are aware of the policies and procedures for engagement.
Be sure to always use a written contract when engaging an independent worker. A contract should include a statement of relationship, project description, timekeeping and billing policies, responsibilities of each party, termination conditions, project timelines, etc. Make sure contractors have access to all policies and procedures and answer any questions they have regarding them. Policies and procedures are the nuts and bolts of each client-contractor relationship. Contracts benefit both parties, providing legal protection, and helping to establish a strong relationship from the start.
Here's more: 3 Reasons to Use a Written Contract for Consultants
New Technology Improves Analytics and Visibility
Building a direct sourcing program from the ground up is a lot to take on—that's why many organizations incorporate technology or engage a partner to help optimize their workforce strategy. Project management programs like MBO's use technology to help companies create job profiles, onboard new hires, define a brand strategy and candidate experience, align a workforce plan to business strategy and more. Solutions are customized to business needs and recruiting challenges. Analytics provide greater visibility into workforce needs and can give great insight into how a program is performing.
Independent contractors can also be a great way to gain valuable consumer insights and trends. By crowdsourcing ideas and solutions, companies can quickly get feedback on new product ideas, background on a specific set of consumers, or learn what a specific target audience thinks about future innovation.
Learn more: How Independent Contractors can Help Solve Business Challenges and Drive Innovation

Subscribe to our
blog
Get a weekly email of our latest posts sent straight to your inbox
Learn

more

about the MBO Platform
FOR INDEPENDENT
PROFESSIONALS
your independent business with MBO
Engage, scale, and optimize
your independent workforce