Preparing for the Future of Work: Recapping the 2017 SIA CWS Summit & GigE Events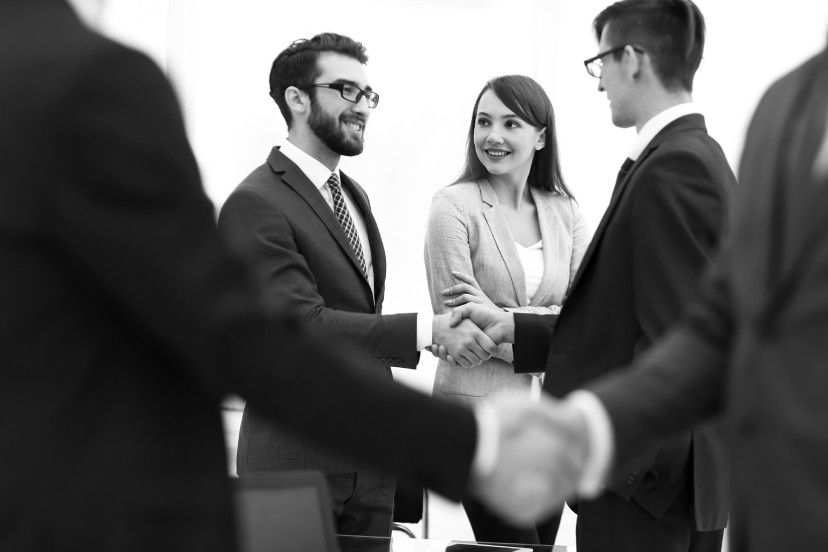 Last week, MBO Partners® traveled to Dallas to participate in two Staffing Industry Analysts events focused on contingent workforce professionals: the Contingent Workforce Solutions (CWS) Summit and Collaboration in the Gig Economy. Below is a recap of key themes from one of the sessions, "Future-Proofing: How Savvy Organizations Can Prep for the Independent Workforce of Tomorrow", moderated by MBO CEO Gene Zaino.
Direct Sourcing Solutions Will Move to Direct Sourcing Exchanges
Zaino kicked off panel discussions by presenting the latest contingent workforce research and trends, noting that as use of independent talent becomes more widespread, the 41 million strong independent workforce will only grow more important in years to come.
As organizations contemplate the future of work, direct sourcing—when an organization identifies candidates for a role using internal resources rather than a third party such as a staffing agency—has already emerged as a trending solution. Zaino discussed how direct sourcing will continue to evolve as a way for organizations to futureproof their contract workforce.
While direct sourcing is a growing trend, looking ahead, Zaino asserted that direct sourcing exchanges—a central hub that utilizes multiple interconnected marketplaces to direct source the best possible talent—are the way of the future.
How Industry Leaders are Future-Proofing Their Organizations with Direct Sourcing
Next, Zaino directed questions to executives from PwC, MUFG Union Bank, and Ecolab to learn more about why they adopted a direct sourcing solution, lessons learned so far, and what they expect to see as their program evolves.
Sandra Buhler, Director of MUFG's Contingent Workforce Program Office, cited cost savings as one of the driving forces behind MUFG's focus on direct sourcing independent talent.
Buhler talked about the value she's discovered in leveraging MUFG's brand to generate interest from independent talent. To capture prospective independent professionals, MUFG included a prominent invitation to join their freelance talent community on the careers page of their website that links to information about opportunities for independent workers.
Typically, job boards are geared towards traditional FTEs, which can be discouraging to independents searching for work. Actions like showcasing contractor opportunities on a website career page demonstrate her organization's commitment to independents, and helps them remain competitive in attracting and retaining top talent.
By utilizing MBO's marketplace to accelerate contractor sourcing, MUFG is well on their way to their cost savings goal—they've already realized over $7 million in savings—and in the future, Buhler said they are looking to expand their program to include more managers across the organization with MBO's marketplace.
Linda Mann, Business Lead/Product Owner for PwC's online marketplace, Talent Exchange™, named market leadership and bringing in high-quality talent as two reasons for their direct sourcing initiative.
One thing Mann has learned so far is the importance of organizational adoption of their direct sourcing program, which includes a healthy investment in education and promotion. It requires leaders to be fully committed to championing the initiative and driving change management. If hiring managers do not understand the benefit of direct sourcing or specific processes such as when to use independent talent versus full-time employees, the direct sourcing solution will likely fail or be used improperly.
PwC's initiative has already been quite successful—there are currently 15,000 workers in Talent Exchange™ and that number is growing—and in the future Mann said she hopes to carry the program throughout PwC and beyond the U.S.
For Hazzen Muñoz, Director of Global Talent Contingent Workforce Solutions at Ecolab, compliance was top of mind when beginning Ecolab's direct sourcing initiative.
Hazzen talked about the importance of support and how Ecolab decided that an essential part of their program strategy was having a partner to help them compliantly engage independent contractors.
Creating an enterprise-grade compliance process that future proofs against risk is a big undertaking for any organization. By working with a knowledgeable partner to manage the complex process of classification and engagement, organizations can minimize their risk.
Ecolab's direct sourcing program is still in the early adoption phase and over the next year Hazzen said he is looking forward to seeing results such as a more streamlined supply chain.
Overall, Zaino and the panelists were clear that organizations can greatly benefit from adopting an enterprise grade direct sourcing program. As these programs continue to mature, there will be an increased focus on connecting individual direct sourcing marketplaces to create a streamlined solution for sourcing independent talent.
To learn more about how direct sourcing can work for your business, download our direct sourcing white paper, or contact us today.
Subscribe to our
blog
Get a weekly email of our latest posts sent straight to your inbox
Learn

more

about the MBO Platform
FOR INDEPENDENT
PROFESSIONALS
your independent business with MBO
Engage, scale, and optimize
your independent workforce