CASE STUDY: A Big 4 Consulting Firm Disintermediates the Traditional Staffing Supply Chain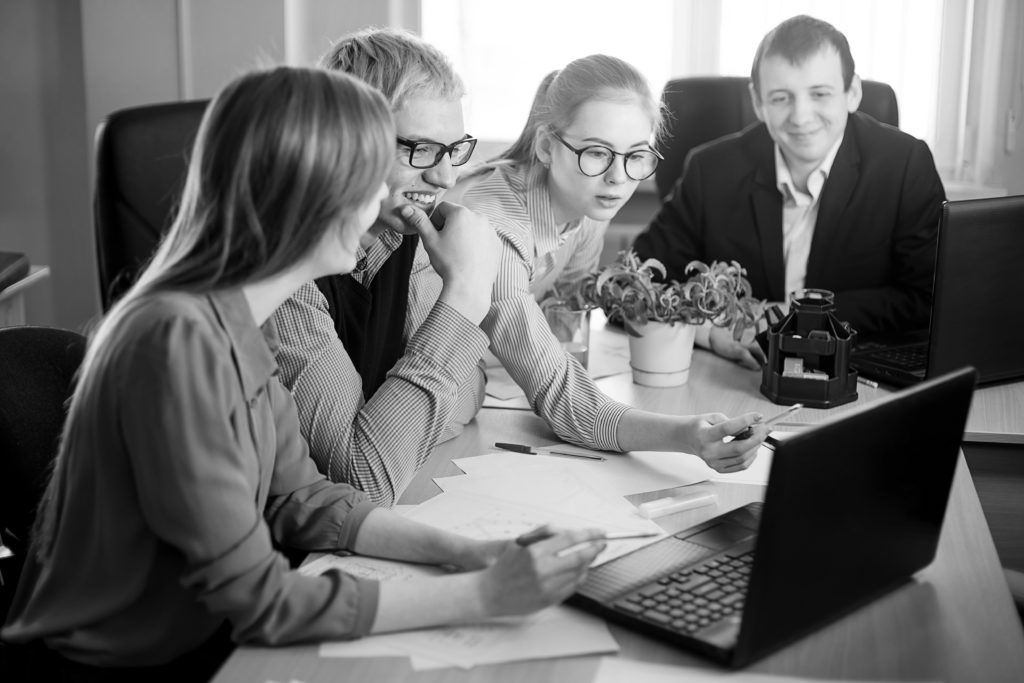 CASE STUDY
Vertical: Professional Services | Type: Direct Sourcing
The modern workforce of many enterprises is composed of a mix of full-time, temporary, and contingent labor. In particular, independent contractors offer organizations highly-skilled expertise and the flexibility to grow and shrink their workforce as project needs arise.
Most companies that engage independent contractors understand the importance of worker classification. Independent contractors cannot be engaged or treated like traditional employees. They must be properly vetted, managed, and paid in order to avoid costly lawsuits, fines, and penalties.
But while compliance is certainly an essential part of managing independent talent, it is not the only factor organizations should take into account. In order to realize the full benefits of a contingent workforce, companies must decide how they will find, engage, and onboard independent talent. In the past, many organizations relied on third parties such as a staffing or consulting firm to perform these activities. However, because third parties don't often specialize in recruiting independent talent specifically, their services can be costly and there may also be a higher risk of worker misclassification.
Direct Sourcing as a Strategy for Talent Acquisition
In lieu of working with a third-party, many enterprises today are turning towards direct sourcing as a strategy for independent talent acquisition. With direct sourcing, managers use their own resources along with integrated technology like a marketplace platform to find, engage, and onboard independent talent. This strategy allows managers to source talent internally without having to rely on a third party to fill these needs.
While a direct sourcing strategy will look different depending on individual company size, talent needs, and budget, there are a few key ways all organizations can benefit. First, with direct sourcing technology, managers can gain access to talent on-demand and form talent pools—pre-vetted groups of independent professionals who can be quickly engaged for a project.
Second, there are a few different time and cost-savings opportunities including: flexibility in talent acquisition (saving on payroll costs associated with hiring a full-time employee or upskilling an existing employee) and moving recruiter functions in-house to avoid expensive third-party markups. Third, a direct sourcing program can help reduce compliance risk by ensuring independent talent are correctly vetted and engaged. Lastly, companies can benefit by more easily re-engaging independent talent who have already proven their expertise, established trust, and completed major onboarding tasks.
Prioritizing Compliance and Cost Savings with Direct Sourcing
A Big 4 consulting firm was looking for a way to enhance their VMS functionality, obtain better access to the types of independent talent they needed, and reinforce compliance. Their existing engagement supplier was unable to follow through on numerous initial promises, and the firm decided to part ways with the supplier. They chose to partner with MBO to strengthen their compliance and engagement practices through a flexible direct sourcing program.
What We Did:
Identified and reviewed incumbent independent contractors
Expanded project scope to enable advisory direct sourcing of independent talent
Grew the firm's independent contractor program office from 1 to 20 internal recruiters
Bolstered compliance practices resulting in significant efficiencies and labor savings
Expanding program across entire consulting firm
View the case study to learn more about how the consulting firm saved $10M year-over-year by moving away from third-party labor
You can also contact our team of experts today, or view our case study library to see more success stories.
The information provided in the MBO Blog does not constitute legal, tax or financial advice. It does not take into account your particular circumstances, objectives, legal and financial situation or needs. Before acting on any information in the MBO Blog you should consider the appropriateness of the information for your situation in consultation with a professional advisor of your choosing.
Subscribe to our
blog
Get a weekly email of our latest posts sent straight to your inbox
Learn

more

about the MBO Platform
FOR INDEPENDENT
PROFESSIONALS
your independent business with MBO
Engage, scale, and optimize
your independent workforce