7 Ways Consultants Can Get More Clients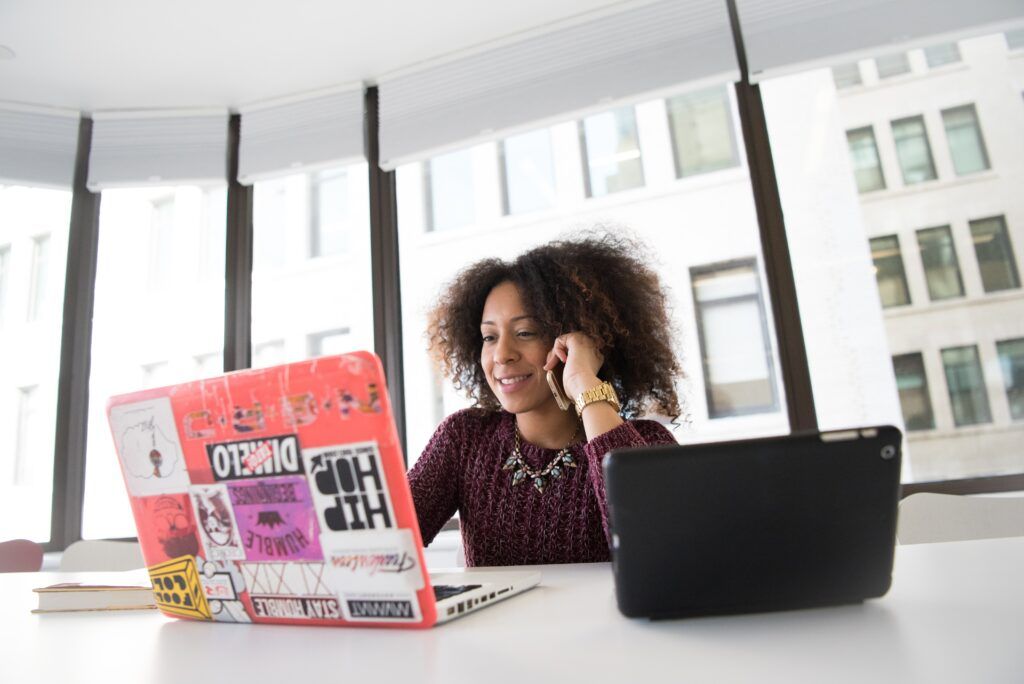 Key Points
Consulting sales necessitates not only understanding how to promote and market your company, but also how to qualify clients for your specific services.
Before you begin work or sign a contract, it is critical to understand your client's needs and resources, including what they require to correctly engage you, the independent contractor.
To correctly qualify new clients and sell your consulting services, follow these seven guidelines.
Consulting sales requires knowing how to sell and market your business but also how to qualify clients for your particular services. Both can help you save time and lead to better outcomes, ie. closing the deal and winning new or repeat business.
Your clients are an incredibly important part of your business, but it is important to remember that the client-consultant relationship is a two-way street. Before you begin work or sign a contract, it is essential to learn the needs and resources of your client, including what they need to properly engage you, the independent contractor.
When searching for new business, the last thing you want is to lose out to a competitor or find yourself working with a client who can't afford your services. Follow these seven tips to properly qualify new clients and sell your consulting services.
1. Qualify Your Target Client
To some, being a salesperson comes naturally. To others, it may be a bit overwhelming at first. Ensuring you're landing the jobs you want, figuring out which consulting strategies you can employ to improve your sales, and landing new work faster and more frequently can sound like considerable tasks. Keep the process simple and start with qualifying. Qualifying is one of the first steps to consulting success, and will save you hassle and headache—especially when dealing with new clients.
2. Study Your Client's Needs
Qualifying is determining a conditional understanding of the potential client and their needs to increase the probability of closing the sale.
Simply put, qualifying is figuring out what the client needs, how your business can meet those needs, and how likely it is that the client will employ your services. The goal is to make sure there really is a good business fit between your consulting services and what the client is willing and able to buy.
3. Ask Questions
To qualify a lead and ultimately secure a deal, there are a number of details you'll need to figure out. The simplest way to do this is to ask your client. It seems obvious, but it's always best to start off the sales process by speaking to the decision-maker first, ensuring that you're not selling to someone who is not in the position to buy.
Use the following questions to guide a conversation with your potential client.
What is your client's current situation? What do they need to have?
What would they like to see from a solution?
How can your consulting service help them get from where they are to where they would like to be?
By asking a series of qualifying questions, you'll immediately know whether or not you can meet the client's needs. If your services don't align with what they're looking for, move on to the next lead.
4. Conduct a Needs Assessment
The questions asked in the qualification process are often referred to as the "needs assessment." A needs assessment begins with broad questions to determine the potential client's understanding of their own needs. As conversation grows and develops, it should naturally flow into a discussion of their specific needs. Throughout this process, try to be open and understanding, and encourage the client to explain and share in detail.
Example questions to begin this process include:
Would you describe what your current environment looks like?
What does your ideal solution look like?
Would you explain your 6–12-month strategy to me?
How much is the problem costing you?
What is your budget range for this consulting project?
What kind of growth are you anticipating from your ideal solution?
Who in your organization would be the primary point of contact for this consulting project?
Have you worked with consultants on projects before? What worked or didn't work for you in that scenario?
5. Create a Tailored Sales Pitch
Once your potential client has answered these (or similar) questions, it will provide you with information to tailor your sales pitch. Ultimately, you'll be able to win more deals and weed out projects that aren't the right fit. As you learn more about potential client budgets, this will help you calibrate the right consulting rate in your proposals.
6. Be Honest and Transparent
Qualifying doesn't just stop there. Not only does it ensure that you're pitching to more promising leads, but it also attracts new prospects. Sharing your qualification process with your clients shows an honest and transparent business practice, and gives them confidence from the outset. After all, the search for the perfect fit between client and consultant will benefit all sides if conducted earnestly.
7. Grow Your Pipeline
Today, you can use technology to sell yourself by expanding your reach. By using an online consulting job marketplace, you can let potential clients know that you are available for work, which saves you time and helps you build a pipeline of projects. By creating a professional profile in an online consulting job marketplace, hiring managers looking for independent talent can find you, learn about your skills and expertise and reach out to you regarding projects that may be a good fit for you. One great place to start is MBO's marketplace where you can find projects with top companies in a variety of industries.

Subscribe to our
blog
Get a weekly email of our latest posts sent straight to your inbox
Learn

more

about the MBO Platform
FOR INDEPENDENT
PROFESSIONALS
your independent business with MBO
Engage, scale, and optimize
your independent workforce