10 Ways to Prepare Your Business for the Holidays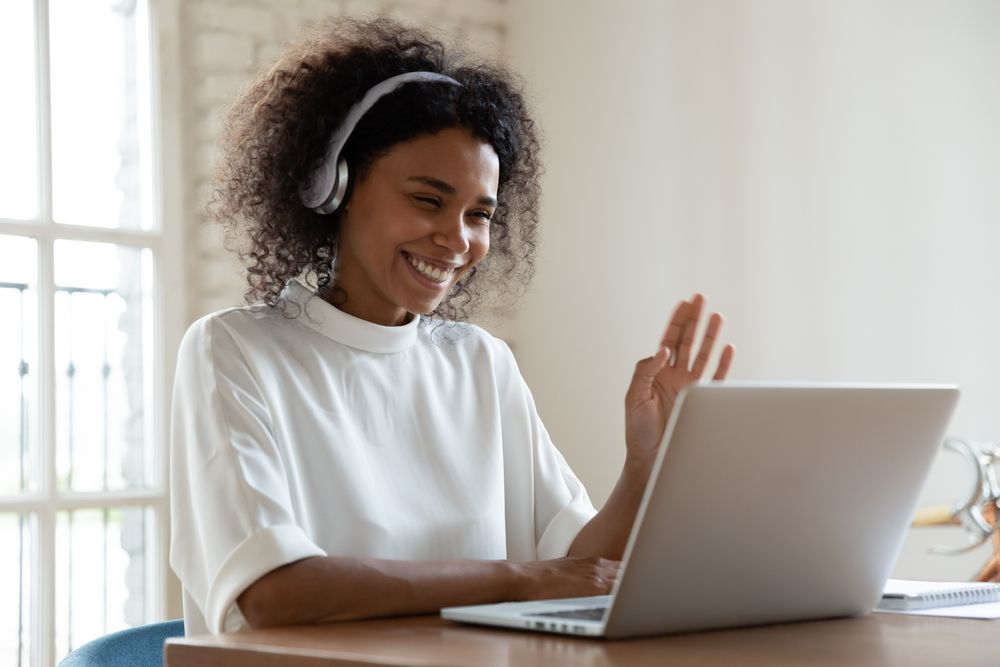 Key Points
Streamline your small business for the holidays by setting goals, getting organized, and reviewing finances.
Many businesses have budgets that need to be spent by the end of the year, so now is not the time to slow down.
An in-person or virtual event can be a great way to spread the word about your company, network with peers, and land new work.
The holiday season can be a great time of year for small business owners. Yes, everyone always seems to be at their busiest between now and New Year's, but if you take the time to plan the holidays can work to your advantage. Remember, many businesses have budgets that need to be spent by the end of the year, so now is not the time to slow down.
Even if your efforts don't pay off right away, your hard work during the last two months of the year can reap many benefits in the near future. Here are ten tips to avoid holiday stress and stay on track with your small business goals.
1.
Take Time to Plan and Get Organized
Before you dive into a holiday marketing plan or run a special promotion, take a step back and consider how you can make best use of the next few weeks. Set a goal for yourself during this time. Perhaps you want to attract a new client, increase your social media presence, or get a new contract signed with an existing client.
Once you have your goal in mind, set yourself up for success. Make a list of everything that needs to happen to achieve this goal—designing special marketing material, planning a social media campaign, getting on your client's calendar before they get too busy. Taking a day or two to get your priorities in order will help you be more effective during this time.
Try this: How to Stay Organized as a Consultant
2.
Tackle Your To-Do List
If you've been putting off something that's important to your business growth, now is the time to do it. Updating your website, refreshing your personal brand, or writing that newsletter will help your business run more smoothly and attract the clients you want. If your goal during the holiday season involves professional growth, you might even take time away from running your business to pursue a certification or class you've been wanting to take. Whatever that one thing is that you keep putting off—now's the time to make it happen.
Check out: 5 Proven Ways to Grow Your Customer Base
3. Grow Your Client Base by Bringing People Together
If your goal is to land new work or simply get the name of your company out there, consider how you might bring people together. Treat your top client to lunch, host a happy hour at a local establishment, or host a virtual event where people can ask you questions. No matter what type of event you choose, encourage people to attend by centering the event around a drawing, prize giveaway, or gift certificates for your services. An event like this can provide another great opportunity to schedule future calls and garner new leads all while promoting goodwill and a festive holiday spirit.
4.
Seek Out Networking Opportunities
In a similar vein, the holidays can be a great time to network. If you find yourself relying on the same networking groups for business, spread your wings and focus on meeting some new people. There are plenty of holiday networking events out there, so make a point to seek out some new groups and discover leads that may be a good fit for your business offerings.
Up next: How to Get the Most Out of Networking Events
5.
Put in the Work to Get the Reward
During the holidays, clients become busy with travel, end-of-year objectives, and family obligations. Being successful during this time is a challenge, but it means you need to work harder, plain and simple. You can't—and shouldn't—go above and beyond in your work all year round, but the holidays are one time when you might really benefit from doing so. Carve out more time in your day to schedule calls and meetings with prospective clients, turn up your marketing efforts, or consider offering a seasonal promotion.
Learn more: 5 Customer Experience Tips for Independent Contractors
6.
Take Time to Give Back
Donating your time to charitable organizations is another excellent way to network while giving back to your community. Look for charities that you have a passion for serving and reach out to see how you can help. While it's great to make new connections, doing something positive for others always feels good and many charities need a helping hand over the holidays.
Try this: How to Give Back on a Budget when You're Self Employed
7.
Run a Smart Holiday Promotion
People love a good deal or freebie, so stay in front of your clients with an enticing offer. If you're looking for referrals, offer a gift card or gift certificate for leads given by the end of the year. To entice customers to act now, offer a discount on your services if redeemed by a set date.
Here's how: When and How Independent Professionals Should Offer Discounts
8.
Plan Time Off in Advance
Almost everyone will be taking some time off during the holidays, so think ahead and decide what your plan is. The sooner you can communicate your schedule to clients the better. Let them know when you will be on vacation and what they can expect. If they need to get in touch with you, what's the best way to do so? Will you be checking and responding to email or doing a full digital detox? As you discuss your time off with clients, ask them about their plans as well. Knowing who is available when will also help you plan potential meetings, marketing campaigns, or holiday promotions.
Up next: How to Take a Vacation as an Independent Professional
9.
Let Clients Know They are Appreciated
Five minutes is better than none, so if you can't get on your client's calendar for regular meetings during the next few months, ask if you can stop by to drop off a holiday gift. A short in-person meeting or sending a little something in the mail to thank your clients for their business is a courteous gesture that they will remember and could give you an opportunity to schedule time with them in the coming weeks. In either case, leave behind a holiday card, treat, or gift that fits your budget. There are numerous options out there for appropriate holiday gifts in all price ranges.
10. Review Your Back Office
Reviewing the administrative and support tasks that go into running your business is no one's idea of a good time, but it's an incredibly important part of your job as a small business owner. Filing paperwork, tracking expenses, filing taxes, billing clients—each of these tasks plays a key role in helping your business run smoothly. Like or not, the end of the year is a good time to check in and make sure you have no outstanding red flags. Making sure you are financially organized going into the holiday season can help give you a new perspective when setting goals and streamline your approach.

Subscribe to our
blog
Get a weekly email of our latest posts sent straight to your inbox
Learn

more

about the MBO Platform
FOR INDEPENDENT
PROFESSIONALS
your independent business with MBO
Engage, scale, and optimize
your independent workforce