5 Tips for Marketing Your Small Business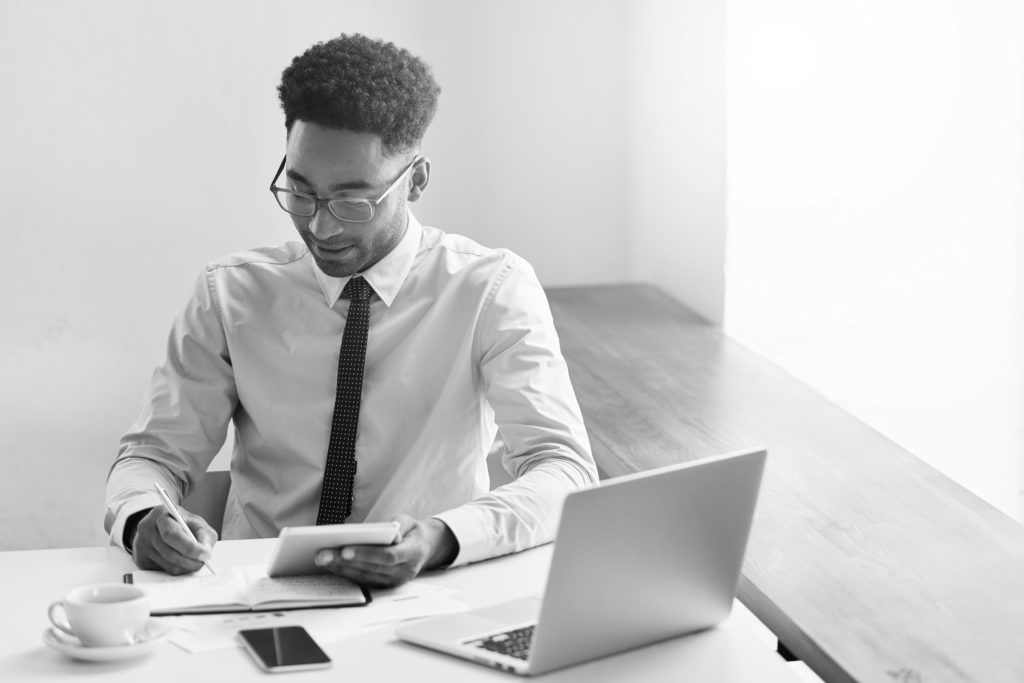 As a small business owner, you're in charge of selling your services to the world. Investing in marketing your company ensures that services will be front and center when people search for a solution that you provide.
There are many ways to go about marketing. If you're not sure where to start, take a look at the following five ideas and see what resonates most with you. Remember, the more effort you put into building a visible brand and putting your services out into the world, the better chance you will have of attracting the clients you want and growing your business.
Put Your Personal Brand Front and Center
Developing your personal brand is an important base on which to build your business. Your brand is how clients will know you; it is a reflection of who you are and what you do. When thinking about what your personal brand should be like, think about what sets you apart. What is unique about your business and why should a client choose you over a competitor?
When marketing your brand, consider what words best describe your business. Strive to deliver a consistent message that is both memorable and professional. Remember, you are building your reputation—the language and visual elements you choose to represent yourself with are what potential clients will see first.
Invest in Your Professional Website
With your brand in place, it's time to invest in creating a professional website. No matter what line of business you're in, people need a way to find out about what you do. When clients are looking for a need, the first place they will often look is online. By building a website that talks about your services, your brand, and who you are, you will be more likely to show up in search results.
When building your website, don't go in blind. Take a look at your business goals and formulate a strategy around those goals focusing on the audience you want to reach and how you can reach them. Next, focus on actually building your site. If technology is not your wheelhouse, don't worry—there are a lot of simple tools available online to guide you. Or, check out our guide.
Use Social Media to Your Advantage
Social media is another important piece of the marketing puzzle. When thinking about the type of social presence you want to curate, consider what platform would work best for your business. For instance, on LinkedIn you can grow your network, join groups of other professionals, and highlight the services you offer. Twitter can be a helpful way to share curated content with clients and showcase your own expertise.
Expand Your Network
Networking often presents great marketing opportunities, and doesn't have to involve attending an event or setting up a face-to-face meeting. There are many ways to network online by reaching out to people who perform similar work as yourself. Ensure your social media profiles reflects what your business stands for, and then search for key words or hashtags to find other people interested in similar things or groups that you can join. Once you meet and make connections, use your networks to stay in touch with your contacts. Grow your contacts by searching for mutual friends that you may have in common.
Create Meaningful Content
A great way to market your business and attract the clients you want is by creating content. Strong content can help establish you as a though leader in your industry and show potential clients that you are knowledgeable and trustworthy. There are lots of different types of content you can create depending on the nature of your business and your own personal comfort level.
If you feel comfortable speaking and sharing information on a wide range of topics, consider starting a blog on your professional website. If writing a blog post sounds too intimidating, try creating some short-form content for your social media platforms. If you find a topic you are comfortable with and that resonates with you, consider reaching out to publications or blogs you follow and pitch topics to guest write about.
Do you have more ideas or questions about marketing your small business? Our team of experts is here to help.
Learn more about the MBO Platform
For Independent Professionals
Start, run, and grow your independent business with MBO
Find, manage and retain top-tier independent talent