5 Best Practices for Developing Long Term Client Relationships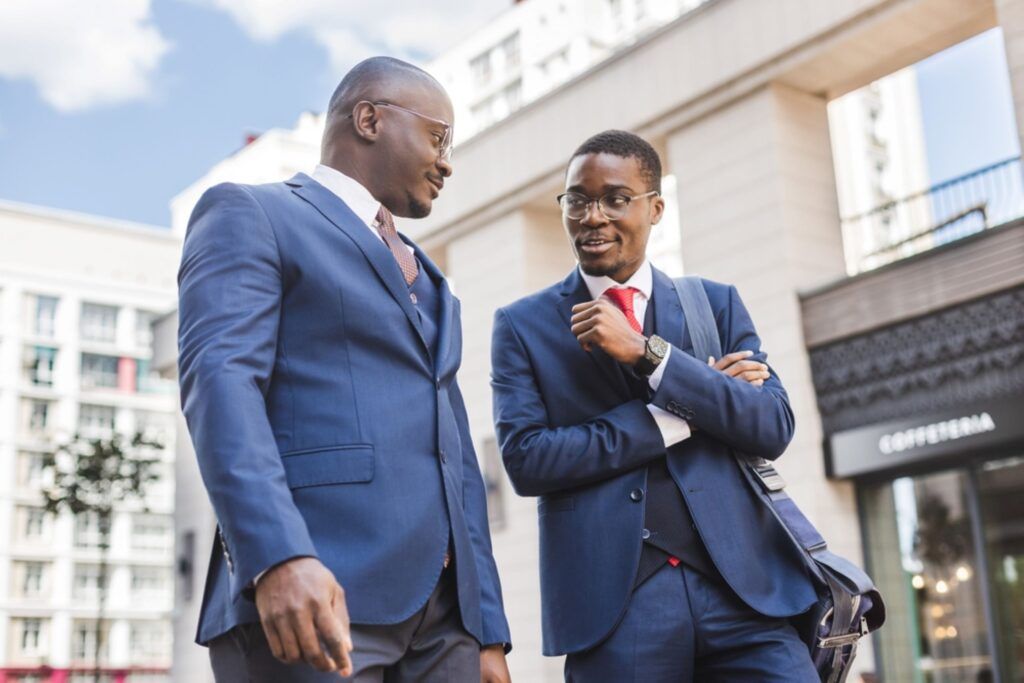 Key Points
Lack of income predictability and concerns about the sales pipeline are two top challenges for independent professionals.
Long-term client relationships can ease these concerns and can also lead to meaningful work over a period of time.
These five ingredients can help create mutually beneficial and rewarding long-term client relationships.
For many independent professionals, work can be tinged with uncertainty. The top two challenges reported by respondents to our 2022 State of Independence survey were not enough predictable income and concerns about the sales pipeline, and a big part of operating an independent services business is addressing them.
In addition to these challenges, many independents seek meaning in their work. Helping others, contributing to something larger than just the work, and aligning with their own values are important aspects of engagement, especially for talent in younger generations.
Long-term client relationships can be a way to decrease uncertainty and increase meaning. Rather than filling the work schedule with one-off projects for short-term or single-engagement clients, many independents want to create a core portfolio of clients—perhaps just two or three—with whom they engage regularly and over a long period of time.
An obvious benefit of long-term client relationships is decreased uncertainty. Steady work, especially under agreed-upon contracts, makes income predictions easier and lightens the burden of keeping the sales pipeline well-stocked. Longstanding client associations can also fulfill the independent's goal of doing meaningful work since such relationships often rest on a foundation of shared values and interests such as sustainability, climate change, or charitable works.
There are two places you can find potential long-term clients:
Current clients you enjoy working with
Prospective clients
If you enjoy working with certain clients, chances are that you already have shared values and interests beyond the immediate work. There may be ways you can expand or upsell to them that lead to long-term engagement. And while prospective clients' potential for long-term associations may be uncertain, there are ways to market to them that can increase the chances of a good match.
To create a client portfolio with a core of long-term relationships, you can set yourself up for success by including these five ingredients in your business.
1. A "Long Term" Mantra
Craft all your content and communications with long-term relationships in mind. Align your writing to the kind of team and company cultures you want to work with. Go beyond your experience and qualifications in your resume, bios, and promotional content by including aspects like your preferred workstyle, altruistic goals, and values.
2. Client 360-degree
When possible, pursue prospects that have good long-term potential. For example, gather all-around information about the prospective client when preparing to make a bid/no-bid decision on a project. Read their website and other communications to get a good sense of company values. Browse employee reviews on sites like Glassdoor to get a sense of the daily work environment. Check out the LinkedIn profiles of the company principals and, if possible, those of the managers and team members you'd be working with. Getting a 360-degree picture of the prospect can indicate long-term potential and inform your decision to submit a proposal for the project.
3. Stellar Reliability
Said another way, keep your commitments to the client. Focus on applying your expertise to produce excellent results on time every time. A client who knows they can rely on you to meet the milestones and deadlines on which their own work depends is very likely to come back to you over and over again.
4. Super Responsiveness
Like reliability, the alacrity with which you respond to communications can heighten your value to the client. Answer back fast. In addition to responding quickly to clients directly, be sure to promptly address requests by other company functions such as security training course assignments and onboarding form completion.
5. Can-do Spirit
Increasing the value of your work with your client doesn't mean saying "yes" to everything. It does mean being highly cooperative and solution oriented. Can't meet the requested deadline or milestone? Offer one that you can meet that's not too far off the original. Is a request outside your niche? Offer to refer an associate with the requisite skills (or team with another independent who fills the bill). Participating fully in ensuring project success is what can-do is about!
Working with longstanding clients is often rewarding in many ways. These ingredients can help create a mutually beneficial and enjoyable working relationship that puts your client in the "long-term" portion of your portfolio.

Subscribe to our
blog
Get a weekly email of our latest posts sent straight to your inbox
Learn

more

about the MBO Platform
FOR INDEPENDENT
PROFESSIONALS
your independent business with MBO
Engage, scale, and optimize
your independent workforce